GAMETIME: 3:05 p.m. CST on Sunday, November 22
LOCATION: Qualcomm Stadium, San Diego, Calif.
HOW TO WATCH: CBS | KCTV5 Local
HOW TO LISTEN: 101.1 The Fox
CHIEFS REWIND WRAP-UP SHOW: Local listings
GAMCENTER: Chiefs.com
What a difference four weeks make.
Four weeks ago, the Kansas City Chiefs (4-5) were in a very different position. After starting off the season with a gritty road win in Houston, they lost five straight games en route to a 1-5 record.
It was still very early, but it was a hole they would need to dig themselves out of fast before the 2015 season whisked away.
First, the Chiefs ended the losing streak by beating Pittsburgh at home. They flew to London and trounced the Detroit Lions, then beat the Broncos for the first time in eight tries last Sunday in Denver.
Three wins later, and Kansas City is on the brink of getting back to a .500 record against the San Diego Chargers (2-7) at Qualcomm Stadium in San Diego this Sunday.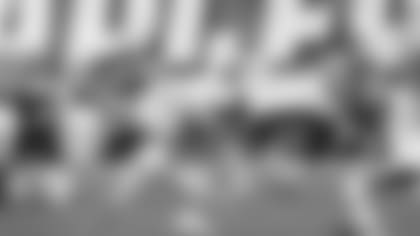 "I mentioned I personally have never been 1-5," said Chiefs head coach Andy Reid of the team's state earlier this season, "but that really doesn't matter. You've just got to continue to prepare, and the guys have done that. We're still not there. We've got a ton of work to do, but this group is willing to work. They don't get caught up in all that other stuff.
"When I tell you that I like this team, you know it's kind of the substance of the team and some good people on it, but it's important that you keep doing this and you do it week in and week out."
To get their fourth win in a row, the Chiefs will need to beat a Chargers team that has currently lost five straight games in a row and has been decimated with injuries.
Earlier this season, the Chargers lost right guard Johnnie Troutman, running back Branden Oliver, wide receiver Keenan Allen and center Chris Watt, all to Injured Reserve, and their luck in that regard hasn't been all that better as of late.
Last week, WR Malcolm Floyd tore his labrum and has thus been ruled out for this week. Tight end Ladarius Green, who injured his ankle, and right guard D.J. Fluker, who suffered a concussion in practice Wednesday, are questionable to go. Defensive tackle Corey Liuget is also questionable for the Chargers due to a foot injury.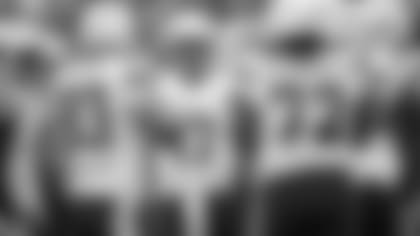 With all these injuries, particularly to the skill positions, look for San Diego quarterback Philip Rivers to utilize TE Antonio Gates and RB Danny Woodhead extensively on offense.
"I think and they have two really good guys in Woodhead and Gates that are tough on defenses and [Rivers] knows how to use them, trusts them, knows where they're going to be and they're just a really good offensive football team," Chiefs defensive coordinator Bob Sutton said this week. "They're the number one passing team, number four overall in third and fourth down conversions."
Woodhead currently leads the league in yards after the catch with 547, more than 100 yards than Steelers WR Antonio Brown in second place (431).
"It really demands everybody's attention that when the ball is thrown you might be on the opposite side of the field," Sutton said of Woodhead's ability in open field. "You have to play like you're the key element in this whole deal … Just like handling Woodhead coming back out of the backfield, cross formations or screens or whatever it is. You just really have to have good intensity."
Just as the Chargers will often turn to their running back on offense, so too have the Chiefs the past couple of weeks in Charcandrick West.
West has compiled more than 100 total yards in each of the last three games for Kansas City, all wins. West will face a Chargers team ranked 27th in rush defense this week, so chances of that continuing are good.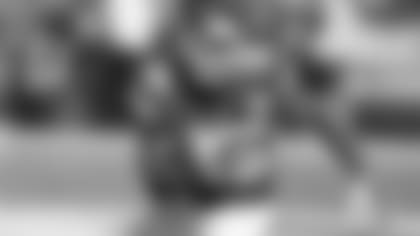 To compliment the success West is having in the rushing game, QB Alex Smith is in the midst one of the most efficient stretches of his career—228 passes without an interception.
Smith believes the reason the Chiefs were able to get on their three-game winning streak is their ability to play a complete game.
"Four quarters of play," he explained this week. "These last three weeks – especially in the second half of games – offense, defense and special teams have all made plays that have helped us put these games away, and it just wasn't the case early on in the season."
Like the offense, Kansas City's defense will try to continue in its recent success. Over the past four games, the defense has forced 2 or more turnovers, including intercepting the Broncos 5 times last game.
The defense will be without defensive lineman Allen Bailey (calf) this week, and safety Tyvon Branch (foot-thigh) and linebacker Ramik Wilson (ankle) are questionable. The offense will be without offensive lineman Ben Grubbs (neck) for the third game in a row.
At 1-5, there was a much different feel around the Kansas City Chiefs. It wasn't ever panic, but there was no doubt concern. Reid and the coaching staff knew they needed to turn things around fast.
Over the past three games, to their credit, they have done just that. The offense has looked solid. The defense has looked elite.
Similar play in San Diego offers an important chance in a season that is already more than halfway over.
5-5 would be a reset button, and once the season is reset, a team once possibly written off way too early could be considered one of the league's most dangerous to watch.
---
Photos from the Chiefs Week 17 matchup against the Chargers