Remember the first time you were given a chance to showcase your talents, skills and abilities in front of either an employer or potential employer? The excitement? The nerves?
The emotions turning inside your stomach then are likely similar to what the 11 Kansas City Chiefs players felt on Sunday, when they made their first-career NFL start.
Six Chiefs offensive players made their first NFL start: WR A.J. Jenkins, G Rokevious Watkins, C Eric Kush, G Rishaw Johnson, QB Chase Daniel and RB Knile Davis. On the defensive side of the ball, DT Jaye Howard, DT Jerrell Powe, LB Nico Johnson, LB Josh Martin and CB Ron Parker all made their initial NFL start.
During Monday's press conference, Chiefs head coach Andy Reid shared his thoughts of the team's play, highlighting the first-time starters.
"I'm proud of some of the things I saw our team do yesterday, in particular the young players who were given an opportunity to play as starters and contribute to as much as they did in the game yesterday," coach Reid said. "We were trying to win the game, however we understand that we didn't get that accomplished. The depth of our football team, that's important to have that and to have the confidence of playing those guys, in particular down the stretch here, and know that you have good players. I think it's a real tribute to, most of all, John Dorsey and what he has done, bringing those kids in here. What happened yesterday was really a tribute to his effort and his staff."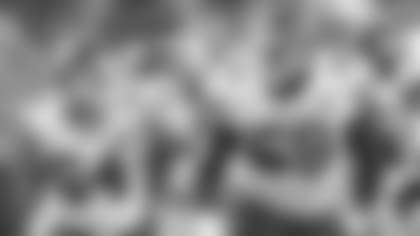 Among the players Dorsey and his staff helped bring to Kansas City were rookie center Eric Kush, who evaluated the team's offensive performance.
"I thought we played really well in the first half," Kush said. "We were out there eating. We were working our butts off and we kind of stalled out in the second half. I personally made some mistakes in the second half that I wish we could take back. We worked our butts off. We battled and battled and we played as hard as we could; stuff happens and we're going to learn from it."
Fellow Chiefs offensive lineman Rokevious Watkins echoed Kush's comments on the team's effort.
"I'm proud of the rest of the guys I went into battle with," Watkins said. "We're going to go in next week and practice hard as ever; it's a whole new season."
Both players were part of a line that was protecting Chiefs QB Chase Daniel, who was the first to congratulate the guys up-front.
"They played so well up-front," Daniel said. "That was the first thing I did, when I got in the locker room was go up to all the front three guys that hadn't played much. Those guys are some young pups and to get thrown into the fire, on the road in a playoff environment, the way they played, to give just two sacks that, one I almost put on me, was unbelievable. Coach Reid called some downfield throws at the end of the game, when we needed it. We needed them to step up; we needed them in the run game and I think they did that."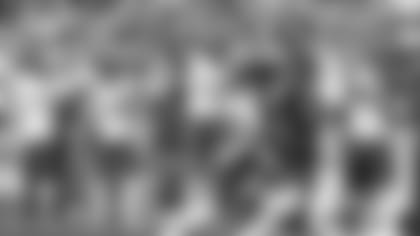 On the defensive side of the ball, Chiefs CB Ron Parker intercepted Chargers QB Philip Rivers and returned it 14 yards in the contest. It was Parker's second-career interception, the first one coming this season at Oakland (12/15/13). He added six solo tackles and two passes defensed in the game.
Parker's performance, as well as those by his teammates were celebrated by the Chiefs typical first-team starters, which coach Reid acknowledged on Monday.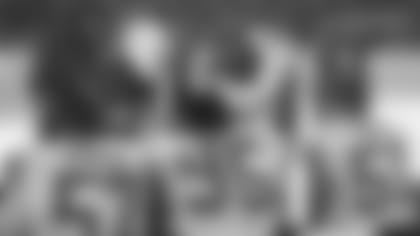 "I was proud of the guys for their attitude during the game," coach Reid said. "They were all in. There wasn't a person there, whether they were dressed or not dressed, and some of the guys were dressed and didn't play, that was not into that game and not giving everything they had either on the sideline or on the field. I thought it was a heck of a football game. Nobody pointed the finger at Ryan (Succop) at the end of the game. That's not where we went. I would have liked to have gotten them in a little tighter there and even closer, but we didn't quite get that done. But, nobody pointed fingers or any of that."
Following the game, the Chiefs locker room was filled with emotions of disappointment, soon swallowed by the more encompassing optimism for what's ahead.
"It's a whole new season for us," Chiefs DE Mike Catapano said. "We have to put this one behind us, as soon as possible. It's a whole new season."
The new season begins on Tuesday, when the Chiefs return to practice, preparing for the must-see matchup against the Colts on Saturday.