The Kansas City Chiefs (4-2) look to make it three wins in a row as they take on the Indianapolis Colts (3-4) Sunday afternoon at Lucas Oil Stadium.
The Chiefs are no stranger to winning streaks under head coach Andy Reid. They won nine straight in Reid's first year back in 2013, followed by five straight during the 2014 season, and then most people know by now of the improbable 11 straight they won last year on their way to the franchise's first playoff win in more than two decades.
"Looking back, it's easy and you do see it," quarterback Alex Smith said of sensing when these streaks are coming. "When you're in it, it can be tough to see. The reason it's able to happen is because you still have that edge that you haven't done enough, and there's always something more you could do to help prepare.
"You have to keep that edge and that's what allows you to get on a run."
Heading into Sunday's game, the Chiefs have won back-to-back games over the Oakland Raiders (26-10) and New Orleans Saints (27-21).
With Smith and company preparing to hopefully begin another nice winning streak, here are five things to watch for during Sunday's game against the Colts:
Can Alex Smith and the Chiefs offense continue their hot streak?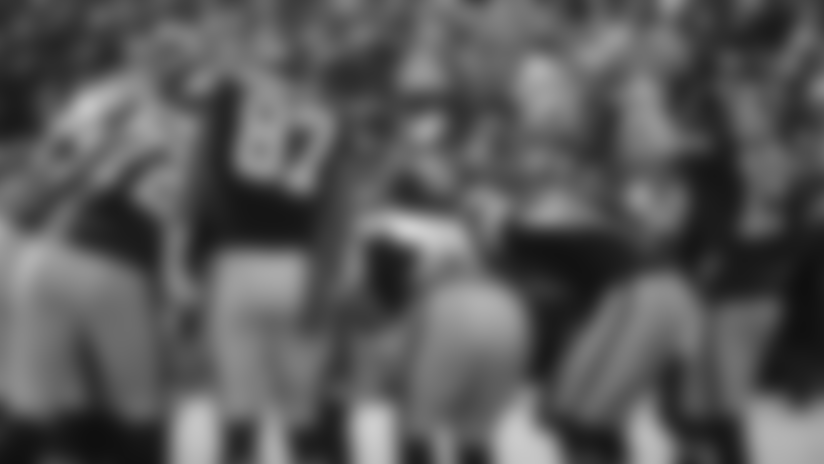 One of the reasons the Chiefs have been able to win back-to-back games over two high-powered offenses in the Raiders and Saints, besides the defense playing well, is that quarterback Alex Smith and the offense has been very good.
Over the last two weeks, Smith has completed 78 percent of his passes with two touchdowns and no interceptions. When you add in that he's averaging a completion of 25 yards or more on every 10 passing attempts during these wins, the offense is in a good place right now.
When asked what's been the difference over the past couple of weeks, Smith pointed to being on the same page with his skill players.
"For us offensively, especially on the perimeter group, we've had great communication these past few weeks," Smith explained. "We've been able to speak verbally and nonverbally on and off the field and make adjustments to things. Those are things you bank and continue to bank as the weeks go on. You don't know when they'll show up and you're going to use them, but it happens.
"The rhythm, the body language, and everything that goes into nonverbal communication, you get better and better at."
Over the past two weeks, the Chiefs have also been flagged just six times for 40 yards, which ranks as the second fewest in the league, and they haven't turned the ball over once.
When you combine both of those things with the fact that they're converting 46 percent of their third-down opportunities, which ranks among the best 10 teams in the NFL as well, the recipe for success is pretty simple—take care of the ball, don't step on your own foot with penalties and covert on third down.
For the third week in a row, the Chiefs are facing a defense that ranks in the bottom third of the league in scoring, as the Colts are allowing 28.6 points per game, which ranks 28th in the NFL.
Will Spencer Ware continue to rack up yards?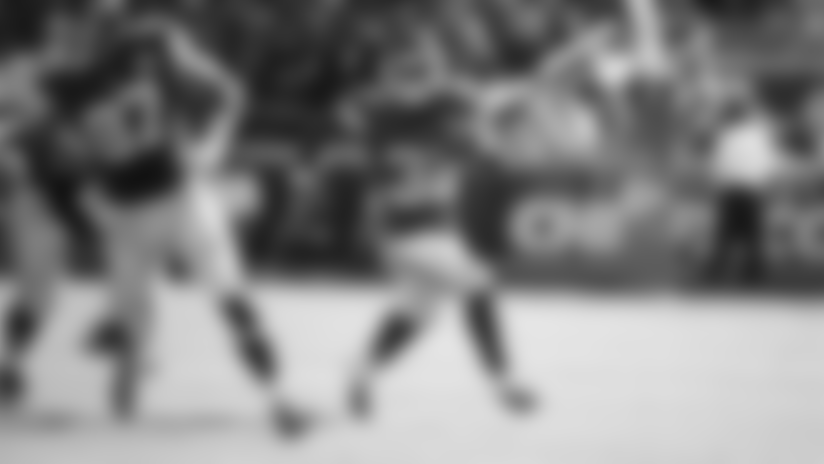 Last week against the Saints, running back Spencer Ware had his fourth game in which he had at least 100 yards from scrimmage, totaling 131 yards on 19 touches with a touchdown, which came on a 46-yard screen early in the game.
Ware currently ranks third in the NFL in averaging 130 yards from scrimmage per game.
"He's a strong, silent guy," Chiefs co-offensive coordinator Brad Childress explained of Ware. "You don't hear a lot of talk out of him, but he's really intelligent in terms of his pass protection game. He's a violent runner who's got a little more shiftiness than we give him credit for."
The Colts come into the game having allowed 119 yards rushing per game, which ranks 25th in the NFL, and when you add in the fact that they've only faced one team (Tennessee Titans, No. 3, 143 yards per game) who ranks in the top 10 in the NFL in rushing, there's an opportunity for Ware to potentially make some plays.
Can the Chiefs contain Andrew Luck, T.Y. Hilton and company?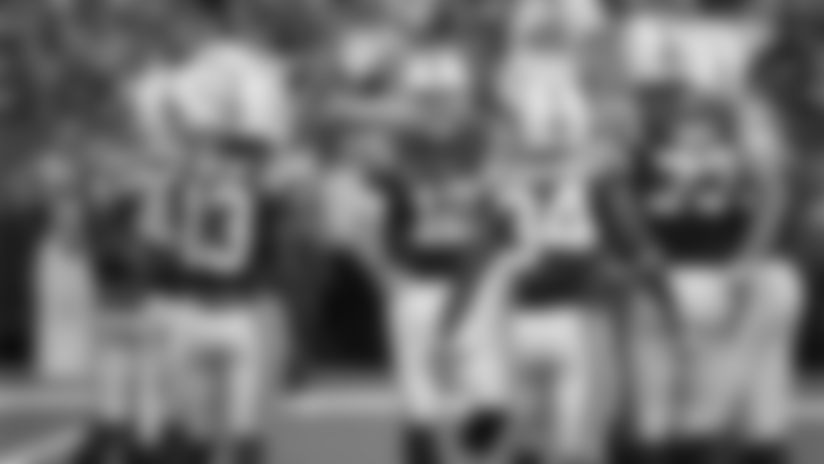 There's only one quarterback in the NFL who has attempted more passes so far this season than Colts quarterback Andre Luck, and that's Baltimore's Joe Flacco.
Luck is 179 of 276 (64.9 percent) for 2,074 yards with 14 touchdowns and just four interceptions this season.
He's leading a Colts offense that ranks No. 4 in the NFL by averaging 27.7 points per game, and they've also scored more points outside the red zone (104) than any other team in the NFL.
"I just think he looks in complete command of the offense out there," Chiefs defensive coordinator Bob Sutton explained of Luck. "He's making great decisions and protecting the ball. He's doing the things that all of the elite guys do. He's definitely in that category – tremendous athlete. Probably the thing that goes unnoticed about him is his speed.
"He's such a big man, but he has – I'm telling you – outstanding speed."
Luck's favorite target is T.Y. Hilton, who ranks third in the NFL with 689 yards receiving this season and is tied for the NFL lead with 76 targets. He's a big play threat with three touchdowns receiving of at least 30 yards this season.
The next-highest player in terms of targets is tight end Jack Doyle, who has just 33, although the Colts look like they might be getting back receiver Phillip Dorsett, who missed the past couple of games with a hamstring injury.
Dorsett has 13 receptions for 253 yards and a touchdown this season, and it's important to note that five of Dorsett's 13 catches have resulted in gains of 20 yards or more.
One of the questions coming into the game is whether or not Luck and the Colts will make a concerted effort to stay away from the NFL's leader in interceptions, second-year cornerback Marcus Peters, like we saw last week from eventual Hall of Fame quarterback Drew Brees and the New Orleans Saints.
It was a sign of respect and something that will be interesting to watch on Sunday, as will how the Chiefs line up in the defensive backfield opposite of Peters.
Third-year player Phillip Gaines missed the game last week because of a lingering knee issue and was limited at practice early in the week. With his replacement in the game last week, rookie D.J. White, fracturing his hand and already declared out for the Sunday's game, all eyes look towards the Chiefs defensive backfield facing a pass-happy Colts offense.
Will the Chiefs get pressure on Luck?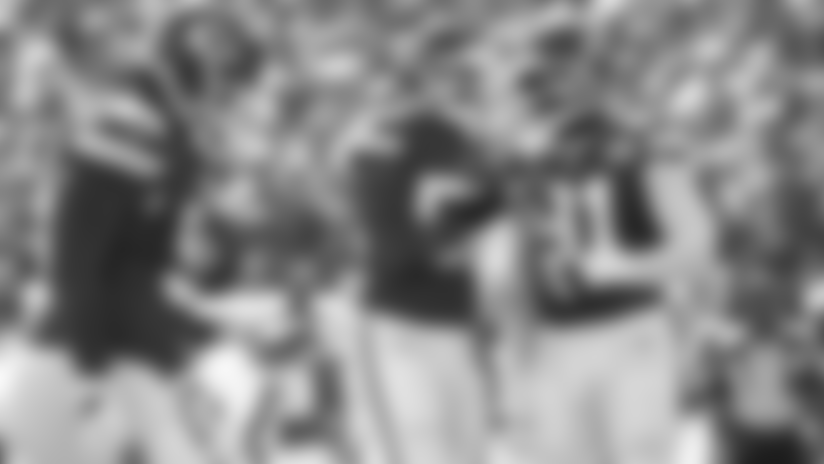 Luck has done a marvelous job making plays this season and leading the offense to being one of the most formidable in the league, and he's done it while under plenty of duress.
"[Luck] is going to sit in there, and there's nobody in the league that throws more deep balls than he does," Sutton added. "He sits in there and he's oblivious to (the pressure), I think, to be honest. He doesn't worry about it. He has great escape ability. He can get out of about anything.
"Like I told our players, he's kind of like Big Ben (Ben Roethlisberger). He's hard to get down, but what's different than Ben is he's much, much faster."
The Colts have had five different starting combinations along the offensive line because of injuries, and there isn't a quarterback in the league who has been sacked more this year than Luck's 25 times.
So the Chiefs will look towards outside linebackers Dee Ford, Tamba Hali and company to bring the pressure on Luck on Sunday, and hopefully at least disrupt the timing a little bit.
One of the players in the trenches who will be chasing down Luck is rookie second-round pick, defensive lineman Chris Jones, who has caught the attention of Colts head coach Chuck Pagano.
"Everybody's like, 'Who the heck is 95?'" Pagano explained of watching film of the Chiefs defense, noticing Jones (No. 95). "He's making a name for himself. You have a big, long athletic guy, powerful, he's strong at the point, he gets 'knock em' back,' he plays square, he plays behind his pads and behind his hands.
"He's a disruptive guy in there and he's going to be a handful for us."
Who makes the game-changing play this week?
It seems as if every week it's a different player who steps up and makes a game-changing play for the Chiefs.
Last week it was safety Daniel Sorensen, whose 46-yard interception that was returned for a touchdown was one of the biggest plays in the game. He added a key sack and several impressive open-field tackles that cemented arguably the best game of his young career.
That player this week might be rookie returner Tyreek Hill, who has consistently been just a step or two away from breaking it for a touchdown on multiple returns, including two that were actually called back because of penalties.
With this game being played on the indoor turf at Lucas Oil Stadium, the game is already going to be fast, but that means Hill's already-elite speed becomes that much faster, and it could lead to a game-changing play in the Kansas City's favor.
That is obviously dependent on the Colts giving him an opportunity.
"The cat is out of the bag with him," Chiefs special teams coordinator Dave Toub explained of Hill. "I think everybody knows how dangerous he is, even though we haven't gotten into the end zone yet where it counts. I think everybody can see it on tape that he's a pretty dangerous guy."
Hill currently ranks second in the NFL in punt return average at 15.2 yards per return and seventh in kick return average at 23.5 yards per return, and Dante Hall—the best to ever do it for the Chiefs—is a big fan of Hill's.