GAMETIME:3:25 p.m. CT on Sunday, November 5
LOCATION: AT&T Stadium in Arlington, Texas
HOW TO WATCH: CBS (KCTV5 local)
HOW TO LISTEN: 101.1 The Fox
Fifty-four years ago, way back in 1963, the Dallas Texans of the American Football League packed its bags for Kansas City.
A lot has happened since, as the move ignited a series of events that led to the NFL-AFL merger and how we recognize professional football today.
Now known as the Kansas City Chiefs, the franchise will return to Dallas on Sunday with the intent of making some more history this season.
The Chiefs checked back into the win column last week, beating the Denver Broncos to take a commanding lead in the AFC West, and they're searching for more as Kansas City faces Dallas for the first time in four years.
The Chiefs knocked off the Cowboys in Andy Reid's first game at Arrowhead Stadium as Head Coach back in 2013, continuing a stretch of nine straight wins to begin his initial campaign in Kansas City.
Of course, Reid was familiar with Dallas as the Head Coach of the division-rival Philadelphia Eagles for 14 years prior to coming to town.
A lot has changed since that game, including much of Kansas City's roster, and oddly enough, Dallas' quarterback from that last matchup, Tony Romo, will be in the CBS booth calling the game on television.
Though one thing that hasn't changed in that time is Reid's dominance over the NFC East. The Chiefs are 6-0 against his old division since that first matchup, and he'll be looking for a seventh win on Sunday as he Chiefs travel to Dallas for the first time since 2005.
Four players from Kansas City's last trip to Dallas are still in the league: Chiefs punter Dustin Colquitt and linebacker Derrick Johnson and Cowboys tight end Jason Witten and defensive back Terence Newman.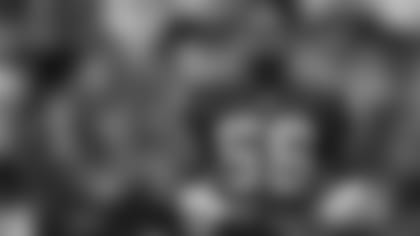 Amazingly, three of those players – Colquitt, Johnson and Witten – are still playing for their respective teams all these years later.
The 35-year-old Witten is still a focal point of the Cowboys' offense, hauling in a team-leading 34 grabs for 314 yards and three touchdowns this season.
"Jason is one of those guys that just knows how to beat coverages," said Chiefs Defensive Coordinator Bob Sutton. "He's obviously played a lot of football, and he's an expert at his craft. He understands the game so well and his quarterback has a lot of confidence in him. He's one of the real exceptional tight ends that's ever played."
Getting him the ball is a player 11 years his junior in quarterback Dak Prescott, the reigning NFL Offensive Rookie of the Year.
Prescott took over for Romo last season and took the league by storm, throwing for 3,667 yards and 23 touchdowns to just four interceptions as Dallas won the NFC East with a 13-3 record.  
He's been one of the league's best once again this season, posting a 96.6 passer rating through seven games, and though it's been a bit of a slower start for the Cowboys, they still own a 4-3 record at the season's midpoint.
Prescott has led the Cowboys to 28 or more points in five consecutive games, posting 73 combined points in the past two games alone, and has the benefit of handing the ball off to running back Ezekiel Elliott on Sunday.
There were questions surrounding Elliott's eligibility to play this weekend, but he'll be on the field after all, and is coming off a torrid three-week stretch of running the ball.  
The second-year tailback has rushed for 413 yards and four touchdowns in Dallas' last three games, tallying 150 yards on the ground last week against the Redskins.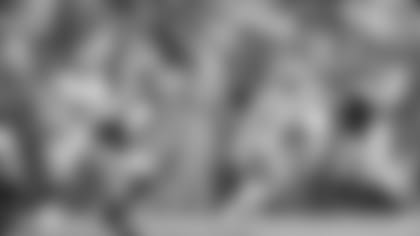 Simply put, the Cowboys have been tough to stop offensively, though it's been a struggle on the other side of the ball.
Dallas has allowed 35 or more points three times this season and is surrendering a 94.6 passer rating to opponents, creating an opportune matchup for Chiefs' quarterback Alex Smith and the third-highest scoring offense in the NFL.
Smith leads the NFL in passer rating (115.4) and yards per attempt (8.42), ranks second in yards (2,181) and third in completion percentage (69.1 percent) and passing touchdowns (16).
He's still yet to throw his first interception of the year and is just four touchdown passes shy of the NFL record for consecutive scores without a pick.
In order to maintain that success offensively, Smith will need to keep his eye on the Cowboys' pass rush, led by defensive end Demarcus Lawrence, whose 10.5 sacks lead the league, and defensive tackle David Irving.
"(Lawrence) gets to the passer, it's evident with his numbers," said Chiefs Offensive Coordinator Matt Nagy. "To have double-digit sacks already is impressive. Then you throw in Irving, and he's halfway there as well. They're a force to be reckoned with."
Dangerous as they are, the Chiefs are well versed in facing productive pass rushers.
Kansas City handled the Los Angeles Chargers' tandem of Joey Bosa and Melvin Ingram in Week 3, and didn't allow a sack last week against Denver, which boasts one of the best defenses in all of football.  
If Smith can evade the pass rush and establish Kansas City's offensive presence early, like the Chiefs did in each of those two examples, it could pay dividends as the game goes on.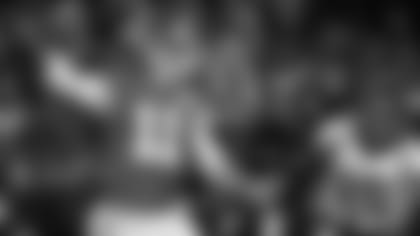 Something else that could prove pivotal on Sunday, as it always does, is the ability to create turnovers.
The Chiefs took the ball away a season-high five times against Denver last week, and are 19-3 since the beginning of last season when forcing multiple turnovers.
Dallas isn't terribly turnover prone, giving it away just eight times this season, but the Chiefs have made a living out of maximizing their opponents' miscues while minimizing their own mistakes over the past several seasons.
Kansas City will look to do just that this weekend as the Chiefs return to where it all began a half century ago.