GAMETIME:12:00 p.m. CT on Sunday, December 24
LOCATION: Arrowhead Stadium in Kansas City, Mo.
HOW TO WATCH: CBS (KCTV5 local)
HOW TO LISTEN: 101.1 The Fox
That's all the Kansas City Chiefs need to wrap up a second-straight AFC West title – something they're looking to achieve for the first time in franchise history.
A win on Sunday accomplishes just that as Kansas City hosts the Miami Dolphins (6-8) in the final regular season home game of the year.
The Dolphins are clinging to slim playoff hopes of their own in what's been an up and down season, needing to win their final two games to have a chance at playing in January.
That sets up a matchup between a pair of teams with plenty on the line this weekend with just two regular season games left to play.
Miami is led by veteran quarterback Jay Cutler, who the Dolphins lured out of retirement prior to the season. The 34-year-old has been tremendous at times and struggled mightily at others, with the last two weeks serving as a microcosm of his season.
Cuter tossed three touchdowns a few weeks ago, leading Miami to a win over the New England Patriots behind a 112.1 passer rating. It was his fourth game of the season with a triple-digit passer rating, going 3-1 in those contests.
Last week was a completely different story, as Cutler completed fewer than 60 percent of his passes and threw three interceptions in a loss to the Buffalo Bills, posting a season-worst 47.5 quarterback rating.
Often thought of as a gunslinger, Cutler's 14 picks this year are tied for the second-most in the NFL.
Though as up and down as the veteran passer can be, he can be tough to beat when he's on his game. The Chiefs experienced that firsthand back in 2015, when Cutler led the Chicago Bears to a comeback victory over Kansas City in the game's closing minutes.
"Jay is one of the really talented guys in our league," said Defensive Coordinator Bob Sutton. "He's got tremendous arm strength. He beat us when he was with the Bears on a tear-drop throw against a blitz and put it right in the corner of the endzone on just a great throw with a rusher right in his face. He's one of those guys that when he's hot, it's hard."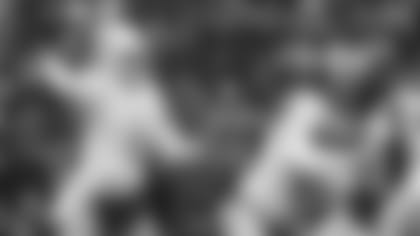 Cutler's most productive target all season long has been wide receiver Jarvis Landry, whose 98 catches rank second in the league. He's made the most of each, picking up 844 yards and eight touchdowns through the air.
Landry is joined by fellow wide outs Kenny Stills (759 yards; 6 touchdowns) and DeVante Parker (543 yards; 1 touchdown) in what amounts to a talented group of receivers that excel at stretching the field.
Stills has been particularly dangerous with the deep ball, averaging 14.9 yards per catch and scoring four of his six touchdowns from outside the red zone.
Setting the tone for Miami's offense is tailback Kenyan Drake, who's emerged as the Dolphins' top option on the ground following a midseason trade that sent veteran starter Jay Ajayi to Philadelphia.    
Drake has certainly made the most of the vacancy in the backfield, averaging 5.1 yards per carry since Ajayi's departure, and that success has translated into more opportunities for the second year running back.
He's led Miami in carries in each of his last three games, rushing for 312 yards and a pair of scores in that span.
Interestingly enough, one of the players tasked with stopping Drake is his former college roommate at the University of Alabama – linebacker Reggie Ragland.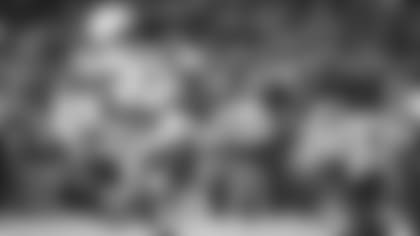 Ragland is part of a Kansas City defensive unit that's played its best football over the past two weeks, holding the Raiders and Chargers each under 16 points.
The Chiefs forced seven turnovers in those two games, more than they had in their previous seven games combined, and it's – predictably - led to a pair of crucial victories.
It's been a collective effort between the Chiefs' top playmakers in tailback Kareem Hunt, tight end Travis Kelce and wide receiver Tyreek Hill – and it has them on the verge of some history.
If Kelce can pick up nine yards through the air on Sunday, it'll mark just the fifth time in NFL history that a team has featured a running back, wide receiver and tight end all with 1,000 yards on the season.
It's a remarkable accomplishment, but the Chiefs will again need production from all three on Sunday against an aggressive Dolphins' defensive unit.
That defense includes All-Pro defensive tackle Ndamukong Suh, who's been one of the best at his position since being drafted No. 2 overall back in 2010, and defensive end Cameron Wake, who has nine sacks this season.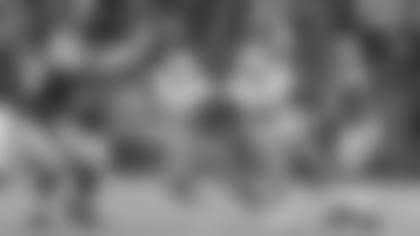 "They're a very good third down defense and they want to play on the other side of the line of scrimmage," said Head Coach Andy Reid. "We'll have to take that into account."
Miami is indeed strong on third down this season, yielding the fifth-lowest conversion rate in the league at 35.4 percent with 14 sacks.
It'll be a stout test for quarterback Alex Smith and Kansas City's offensive line, but one for which they're prepared.
"They do a lot of things," said Offensive Coordinator Matt Nagy of Miami's defensive unit. "I think the biggest thing for us going into this is just understanding that when a team does a lot of different things, you have to be aware of the details of what you're going to do to versus different coverages. They're very aggressive up front and they play fast."
If Kansas City can handle Miami's front seven, it could go a long way in securing a victory and ultimately winning the AFC West.
And at the end of the day, Sunday's game represents something that linebacker Derrick Johnson summarized best.
"You have to take advantage of your opportunities," Johnson said. "We have Miami coming in here and we need to let them feel our sense of energy and we need to get a win - period. Winning this game is big. The first thing you have to do is win the division. That's our first goal. Then after that, all the other goals can come true."
The Chiefs try to wrap up that first goal this Sunday at Arrowhead.