GAMETIME:12:00 p.m. CT on Sunday, September 17
LOCATION: Arrowhead Stadium in Kansas City, Mo.
HOW TO WATCH: FOX (WDAF local)
HOW TO LISTEN: 101.1 The Fox
The Kansas City Chiefs couldn't have looked any better in last Thursday night's season opening-victory over the New England Patriots.
The offense racked up 42 points, the most the Patriots have ever allowed under Head Coach Bill Belichick, and 537 total yards, its most since 2006. The defense, meanwhile, held Patriots' quarterback Tom Brady out of the end zone for just the third time since 2008.
It was a banner night for Kansas City in what was supposed to be New England's Super Bowl celebration, but it's in the rear view mirror as the Chiefs kickoff the home opener on Sunday afternoon against the Philadelphia Eagles.
It's an interesting matchup between two teams with playoff aspirations, but the initial intrigue is on the sidelines. While they've only played once since 2010, the two clubs are about as familiar with one another as any in the league, and it begins at the top.
Chiefs' Head Coach Andy Reid spent 14 years at the helm in Philadelphia, winning a franchise-high 130 games while leading the Eagles to nine playoff appearances. Reid's Eagles won the sixth-most games in the league under his command.
When Reid first joined the Eagles in 1999, he signed a quarterback that he was familiar with while an assistant coach in Green Bay: Doug Pederson.
Pederson's career as a player under Reid was brief, as it lasted just that one season, but the relationship endured. Following his playing career, Pederson joined the coaching staff in Philadelphia before ultimately following Reid to Kansas City in 2013 to serve as offensive coordinator.
Three seasons later, Pederson took over as head coach of the Eagles.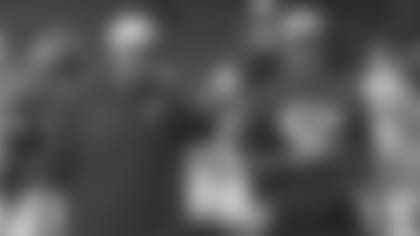 The connections don't stop there. In fact, 16 of Kansas City's current coaches either coached or played for the Eagles at some point in their career. That includes Offensive Coordinator Matt Nagy (2010-12) and Special Teams Coordinator Dave Toub (2001-03).
The familiarity continues beyond the sidelines.
General Manager Brett Veach spent six years with Philadelphia from 2007-12, in addition to Salary Cap and Legal Executive Chris Shea and Personnel Executive Michael Davis.
In all, the Chiefs know a thing or two about Philadelphia, and that could serve as an advantage on Sunday, as Reid is 8-3 in his career against former assistants.
The Eagles are led by second-year quarterback Carson Wentz, who completed 26 of 39 passes for two touchdowns and an interception in Philadelphia's season-opening victory over Washington.
Wentz, the second overall selection in last year's draft, had an up-and-down rookie campaign last season in which he flashed tremendous ability but often made mistakes, evidenced by his 14 interceptions.
That's something to watch on Sunday, as the Chiefs tend to capitalize on their opponent's miscues. Though they didn't force a turnover against New England, Kansas City led the NFL with 33 takeaways last season.
Turnovers aside, Wentz presents problems defensively, notably because of his rare combination of size and agility. The 6-foot-5, 237 pound signal caller is hard to tackle and is often at his best when the play breaks down. That was on full display last week, when Wentz found wide receiver Nelson Agholor for a 58-yard score after fleeing the pocket. The play was one of three 25-plus yard passing plays for Philadelphia on the day.
Preventing the extended play from the Eagles' young quarterback could prove paramount on Sunday.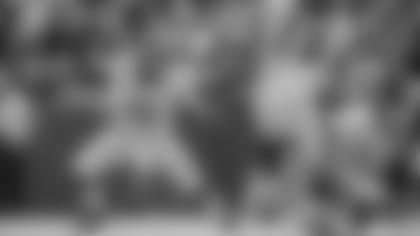 In addition to Agholor, Wentz has a variety of weapons on offense, including tight end Zach Ertz, running back Darren Sproles and wide receiver Alshon Jeffery. The 6-foot-3, 218 pound Jeffery is in his first season with Philadelphia after five years with the Chicago Bears and has proven, when healthy, to be one of the better receivers in the league.
The Chiefs, who lost All-Pro safety Eric Berry for the season to a ruptured Achilles tendon against New England, will rely on their depth to weather Berry's absence. Philadelphia's passing attack will be a good test for Kansas City's shorthanded secondary, as the Eagles like to throw the ball around - Wentz attempted the fifth-most passes in the league last season.
Offensively, the Chiefs will once again benefit from an extended period of time to study their opponent. Kansas City had all offseason to prepare for New England, and the results were indicative of that. Reid, who is famously effective after a bye week, had three more days to prepare for the Eagles following Thursday night's win.
That preparation could be key on Sunday, as Philadelphia's defense was more than effective last week, holding the Redskins to just 17 points while forcing four turnovers.
The Chiefs' ability to score against what looks like a solid Eagles' defense will once again come down to the performance of their playmakers, specifically wide receiver Tyreek Hill, tight end Travis Kelce and running back Kareem Hunt.
The Chiefs planned to transition Hill more into the offense this season and it worked seamlessly last week, as the second-year receiver led the Chiefs in catches (7) and yards (133). Hill has developed a reputation for breaking the big play - he's scored a 65-plus yard touchdown in five-straight regular season games - and the potential is there for him to do so again on Sunday.
The Eagles gave up 37 passes of over 25 yards last season, tied for the second-most in the league. They surrendered three last week against the Redskins.
The deep ball could certainly be a factor this week.
Hunt is looking to build on what was statistically the best debut in NFL history. The rookie running back tallied 246 yards from scrimmage – the most ever in a player's debut– and three touchdowns in his first game as a professional.
Sunday's game will be an interesting test for Hunt, as the Eagles saw what he did last week along with the rest of the country. The good news is he doesn't need to set an NFL record on Sunday, he just needs to remain an effective player out of the backfield both carrying and catching the ball.
As the victory over the Patriots showed, having a running back that can catch the ball makes an offense infinitely more difficult to defend. Hunt did plenty of that last week, hauling in five catches for 98 yards.
The man getting the ball to the Chiefs' playmakers is coming off one of the best games of his career. Quarterback Alex Smith completed 28 of 35 passes for a league-high 368 yards and four touchdowns, winning AFC Offensive Player of the Week honors.
It was an outstanding performance from Kansas City's signal caller, and one he'll look to carry over into Sunday.
One thing Smith and the rest of the Chiefs can be certain of is that Arrowhead will be rocking.
The Chiefs are 12-2 in their last regular season home games and, conversely, Philadelphia won just once on the road last season.
There's nothing like the home opener, and if the Chiefs can build on their performance from last week, Arrowhead should have plenty to cheer about on Sunday.