GAMETIME:12:00 p.m. CT on Sunday, November 19
LOCATION: MetLife Stadium in East Rutherford, N.J.
HOW TO WATCH: CBS (KCTV5 local)
HOW TO LISTEN: 101.1 The Fox
The Kansas City Chiefs are back at it this weekend after a couple of weeks away from the field, as the division-leaders had a chance to rest up over the bye week following a 6-3 start to the season.
Kansas City will look to finish strong over the season's final seven weeks with a second-consecutive division title in sight, and it all starts on Sunday against the New York Giants.
The Chiefs haven't played the Giants since 2013, just four games into Head Coach Andy Reid's first season in the red and gold. Kansas City won that game, 31-7, behind three touchdowns from quarterback Alex Smith.
Long ago as that seems, it's been much longer since the Chiefs last played the Giants in New York – way back in 2005. Just two current Chiefs – linebacker Derrick Johnson and punter Dustin Colquitt – were around for that game.
The Chiefs will be back in New York this weekend in what seems to be a showdown between two teams headed in opposite directions.
The Giants had postseason aspirations heading into this season, but they've struggled mightily from the beginning.
New York is 1-8 on the year, winning just one game through 11 weeks for the first time since 1976.
That lowly record is the result of a variety of factors on both sides of the ball, as the Giants rank 28th in both scoring offense (16.7) and defense (26.4) when compared to the rest of the league.
They've lost five games by double-digit points, and have allowed 30-plus points in each of their last two games.
It's simply been a tough year all around, but the Chiefs aren't paying attention to the numbers.
"Record never matters, you've just got to go play," Reid said. "They've got good talent and good coaching on that team. We're going to prepare ourselves to go play against a good football team in a hostile environment."
That talent begins with veteran quarterback Eli Manning, who's completing 64.6 percent of his passes this season – the highest mark of his 14-year career – even if it's only led to one victory.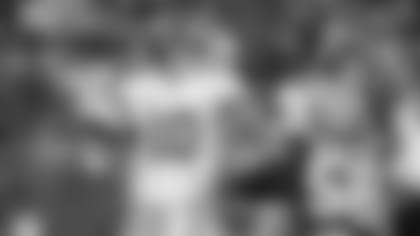 Manning is surrounded by a largely young cast of skill position players, such as running back Orleans Darkwa (fourth season) and wide receivers Evan Engram (first season) and Sterling Shepard (second season).
Those players have been thrust into more prominent roles due to a slew of injuries, notably to wide receivers Odell Beckham Jr. and Brandon Marshall, and have impressed in spurts.
Darkwa is averaging 5.1 yards per carry in limited action, rushing for 415 yards on 81 attempts. He's seen an uptick in carries recently, logging double-digit attempts in each of New York's last two games, and has held his own with an average pickup of 4.7 yards.
Engram has five touchdowns on the year, and he and Shepard are both averaging over 11 yards per reception while combining for nearly 1,000 yards through the air.
Admirable as those players have been, New York's offense has struggled.
The Giants haven't posted more than 24 points in a game all season, and they're averaging just 322.3 yards per contest.
Kansas City, meanwhile, has hummed on offense this year with the exception of just a few games.
The Chiefs managed only 17 points in their Week 9 loss to the Dallas Cowboys, but still lead the league in yards per play (6.2) while ranking fifth in points (28.1) and yards per game (388.2).
And despite what the rankings say, they're not taking the Giants lightly.
"You go back and you watch their game film and, of course people see the record, but you get to see some of these games and where it turned within the game," said Offensive Coordinator Matt Nagy. "This team isn't what their record says. They're a good football team. They're going through some things right now, but that's adversity and normally adversity brings the best out of everybody."
Fittingly enough, adversity has seemed to bring out the best in the Chiefs, too, as they've been particularly effective on the road with an AFC-leading 31 points per contest.
That's largely a tribute to Smith, who has been the best signal caller in the league this season while in hostile territory.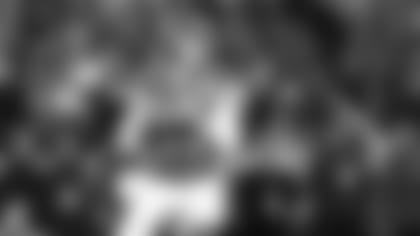 Smith leads the league in passer rating (128.2), completion percentage (75.5 percent) and touchdowns (14) on the road this year, posting a triple-digit quarterback rating in all five games.
Those 14 touchdowns already double his output in eight road games last year (7), and he's just 304 passing yards shy of matching last year's mark.
Several of those scores have been on big plays, which has seemed to become commonplace for this Chiefs team.
Kansas City leads the league with 21 plays of over 30 yards, and interestingly enough, the Giants have allowed the most such plays this season (23).
The Chiefs could be due for a few big plays on Sunday.
Reid is 16-2 in his career following a regular season bye, and 3-1 with Kansas City. That's more wins than any team, let alone coach, has compiled since Reid took over the Philadelphia Eagles in 1999.
In fact, Reid's only two losses following the bye week were to the Atlanta Falcons in 2012 and the Denver Broncos in 2013, who were a combined 16-1 following those meetings.
Reid will look to build on that record on Sunday, as the Chiefs try to get back into the win column in the Big Apple.