The Kansas City Chiefs (5-2) are looking to win their fourth straight game as they host the Jacksonville Jaguars (2-5) Sunday afternoon at Arrowhead Stadium. 
As of Sunday, it will have been 393 days since the Chiefs last lost at Arrowhead—spanning eight games in the midst of a run that's seen them win 15 of their last 17 regular-season games overall.
During this current home winning streak, the Chiefs have outscored their opponents 232 to 129, allowing an average of just 14.3 points per game.
The Jaguars come into Sunday's game ranked in the bottom third of the league in both scoring offense (19.9 ppg, T-23rd) and scoring defense (28.0 ppg, T-26th).
That said, Chiefs head coach Andy Reid and company respect the Jaguars, who are led by head coach Gus Bradley and their new offensive coordinator, Nathaniel Hackett—son of former Chiefs offensive coordinator, Paul Hackett (1993-97). The Jaguars defensive coordinator is Todd Wash.
Bradley relieved former offensive coordinator Greg Olson of his duties last week and promoted Hackett, who had served as the quarterbacks coach since the beginning of the 2015 season.
"They're aggressive, physical, they play fast and they play with confidence," co-offensive coordinator Matt Nagy explained of the Jaguars, who dropped their most recent game last Thursday to the Tennessee Titans, 36-22. "I think in last week's game, that's not who they are, and we know that. They came out on short rest and obviously didn't play how they wanted to play.
"In the defensive category, they're a top-10 defense and they play that way. Trust me, we're well aware of that."
Here are five things to watch on Sunday when the Chiefs host the Jaguars:
What will we see from quarterback Nick Foles?
The biggest story coming from the Chiefs is the fact that for just the third time since the beginning of the 2013 season, the guy under center won't be named Alex Smith, who was ruled out earlier in the week after having twice gone through the NFL's concussion protocol last Sunday against the Indianapolis Colts.
The Chiefs will start Nick Foles, who signed with the team during training camp and will start the 36th game of his career on Sunday, but the first since December 6 of last year when he was with the Rams.
"We're lucky to have a good quarterback group," Reid explained earlier this week. "They're all friends. They get it. They work well together. Alex will put on the coaching hat this week and help out in that area, and Nick will take over.
"Everyone has confidence in [Foles]. So he'll get in and do his thing."
Last week against the Colts, Foles completed 16 of 22 passes for 223 yards and two touchdowns—showing an impressive touch on his passes with receivers he hadn't had a lot of reps with. He completed four passes that resulted in gains of 28 yards or more, and he had a passer rating of 135.2.
On Sunday, Foles faces a young Jaguars defense that's allowed an average of 28 points per game this season but ranks second in the league in allowing just 79 plays of 10-plus yards so far this season.
They have two players who were selected in the top five of the NFL drafts over the past two years in defensive back Jalen Ramsey (No. 5 overall pick, 2016), and defensive end Dante Fowler Jr. (No. 3 overall pick, 2015).
And as Nagy stated on Thursday, the Jaguars are getting production out of this year's draft class as well.
"They have three guys that they drafted in the first, second and third rounds that are starting for them," Nagy added. "They're all playing well and one of them is their sack leader."
That sack leader is third-round pick Yannick Ngakoue (No. 91), who stands at 6 feet 2 inches tall, 246 pounds and who played college football at Maryland.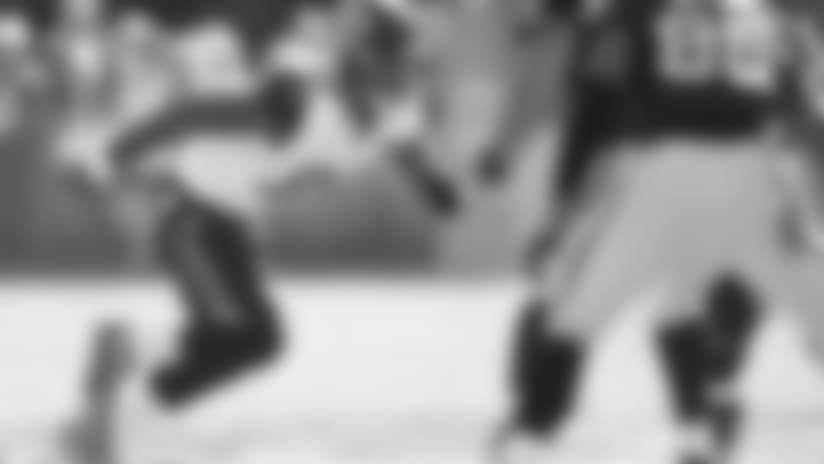 **Ngakoue has four sacks on the season already as a rookie and has said he enjoys watching film of Chiefs outside linebacker Justin Houston.
Foles and company will be looking for a fast start, which has been a problem for the Jaguars defense, which has given up 118 points in the first half of games this season, tied for the most allowed with the New York Jets.
Can Dee Ford put together another solid performance?
After a standout performance last week against the Colts, against whom he finished with 3.5 sacks, third-year outside linebacker Dee Ford is hoping to put together another solid performance on Sunday against the Jaguars. Ford now finds himself with a total of seven sacks on the season, which ties him for fifth-most in the NFL.
It's interesting to note that of Ford's seven sacks this year, six of them have come away from Arrowhead Stadium, where you'd think the crowd noise and slow first step of an offensive tackle would prove beneficial to a speed rusher, but that hasn't been the case thus far.
If Ford does find himself getting "home" this weekend, the coach on the other side of the field is going to have a unique perspective of how far he's come as a player.
Leading up to the NFL Draft back in 2014, Ford played in the Senior Bowl down in Mobile, Alabama, and the Jaguars staff coached his team.  
"We loved his spirit," Bradley explained of Ford, who was named the MVP of the game. "I thought he played with great energy. He had an ability to get off of the ball. In the (Senior Bowl) game itself, [Ford] had a couple sacks and couple pressures so you know he's got elite talent.
"When I watch him on tape, he's got those same talents but he's more mature now. He plays with that style every play, and I'm really happy everything is coming into play like it has for him."
Reid said earlier this week that he believes Ford has turned a corner.
"I think this experience here and all these reps that he's getting is really shown everybody what he's all about," Reid added. "He's playing good football."
The Chiefs will need that again from Ford, who will hopefully find himself making some more plays in front of Chiefs Kingdom, which voted his 3.5 sacks as the top performance of last week's win over the Colts.
The Jaguars have allowed 17 sacks so far this season on their young signal caller, Blake Bortles, who has completed 174 of 290 (60 percent) with 12 touchdowns and nine interceptions.
Bortles' nine interceptions tie for the third most in the NFL, while the Chiefs defense leads the league with 11 interceptions.
What will the Chiefs running game look like?
With veteran Jamaal Charles being placed on Injured Reserve earlier this week, plus the fact that Spencer Ware didn't practice for a second straight day on Thursday as he's still in the NFL's concussion protocol following Sunday's game, the running back situation right now looks like Charcandrick West and the newly signed Bishop Sankey heading into Sunday's game against the Jaguars.
"I'm all right with that," Reid explained on how he'd feel if this was the case. "[Sankey] has to get caught up now – quickly – if he's going to be in there, but I think we should be okay."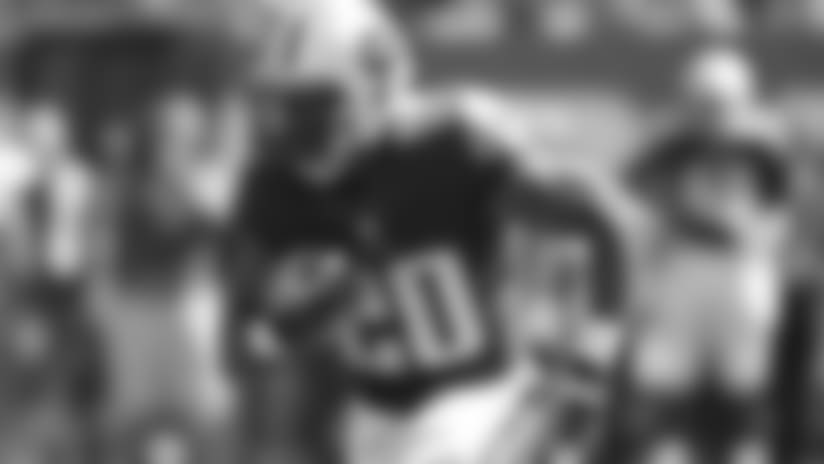 Sankey, who was just signed off the Patriots practice squad after spending the first two years of his career with the Tennessee Titans, feels good about the progress he's made over the past couple of days with running backs coach Eric Bieniemy. Sankey ran the ball 199 times for 762 yards with three touchdowns in two seasons before being released by the Titans during their final cuts this season.
"I feel like I'm ready to step in and play," Sankey confidently stated. "However many snaps that is, I'll just do whatever they ask me to do."
The bulk of the work would obviously go to West, who has carried the ball 33 times for 139 yards this season and who provided a much-needed spark to the offense last year—leading the team with 160 carries for 634 yards with four touchdowns.
The Jaguars defense is allowing 124.7 yards rushing per game to opposing offenses this season, which ranks 27th in the NFL.
Will the defense continue its second-half dominance?
One of the reasons for the Chiefs success this season has been the play of the defense, particularly late in games, when its only allowed a total of 47 points in the second half, which ranks as the third best in the NFL heading into Week 9.
To give up an average of less than a touchdown per game in the final 30 minutes of games this season is pretty remarkable, and defensive coordinator Bob Sutton offered up his explanation for this success on Thursday.  
"We've got guys who compete," Sutton explained. "It doesn't matter what's happened, they're going like heck and hopefully we're learning what teams are doing during the game a little bit, but I think it's more of a total deal—everybody working together, offense, defense and special teams."
Veteran linebacker Tamba Hali agreed with this notion of making adjustments.
"I think once we go in that locker room (for halftime) and the coaches figure it out," Hali said. "We come back out and kind of know what the other team is doing, and then we play much faster."
If the Chiefs are going to continue this winning streak, the defense's ability to maintain this success in the final 30 minutes of the game is going to be one of the key reasons.
Coming into Sunday's game, the Jaguars are averaging 13 points per game in the second half.
Are the Jaguars going to make a concerted effort to run the ball?
With the Jaguars recent change at offensive coordinator, which was prompted in part of a lack of being able to "find an identity in the run game," the new offensive coordinator, Hackett, has the goal of establishing presence in trenches.
"It's a mindset with him that he's going to try to run the football and make it a big point of emphasis," [defensive coordinator) Todd Wash said of Hackett. "I know our offense is excited about it and we're excited about it."
A former Alabama standout and second-year player, T.J. Yeldon, who has carried the ball 63 times for 220 yards with one touchdown, leads the Jaguars in the backfield.
As a whole, the Jaguars have been throwing the ball at a 68 percent clip, which is amongst the highest in the league, although in-game score deficits have dictated much of that.
"We expect them to run the football, obviously," Sutton explained. "It's like any game, if you don't demonstrate to the opponent that you can stop the run, then you're probably going to keep getting smacked in the mouth with it until you stop it.
"They've got two really good backs in Yeldon and Ivory, and they're both physical guys, and they've got some really talented skill players."
On the outside, Bortles has receivers Allen Robinson (32 receptions, 366 yards, 3 TDs) and Allen Hurns (31 receptions, 443 yards, 2 TDs) as his top targets once again this season.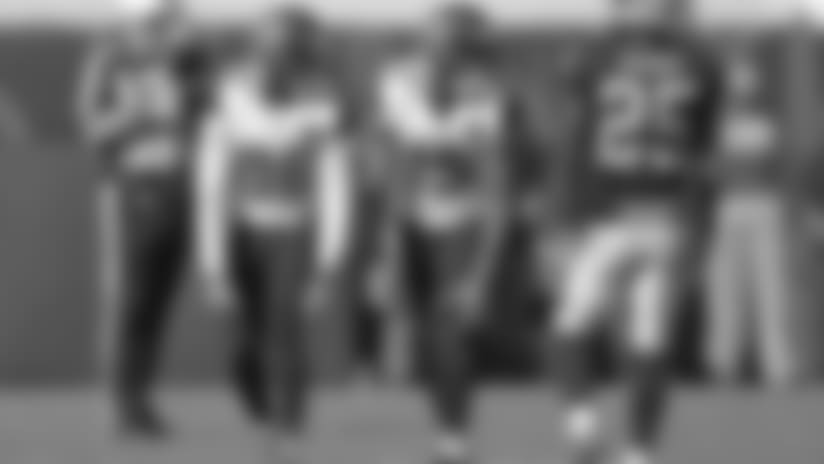 Allen Hurns (No. 88) and Allen Robinson (No. 15)
Both players went over 1,000 yards last season and averaged more than 16 yards per reception, which is astonishing considering only 17 players in the league can say they did that, and the Jaguars had two of them.
Joining them are receiver Marqise Lee (30 receptions, 358 yards) and tight end Julius Thomas (19 receptions, 224 yards, 3 TDs).
"They've got enough weapons to keep you nervous," Sutton added.