GAMETIME: 12 p.m. CT on Sunday, November 6LOCATION: Arrowhead Stadium in Kansas City, MissouriHOW TO WATCH:KCTV5HOW TO LISTEN:101.1 The FoxGAMCENTER: Chiefs.com
For the Kansas City Chiefs (5-2), the words "next man up" haven't been this appropriate in a long time.
When the Jacksonville Jaguars (2-5) visit Arrowhead Stadium Sunday afternoon, the Chiefs won't have their starting quarterback or their starting running back, and they'll need to find a way to win without them.
As Alex Smith recovers from head and ear injuries suffered during the Chiefs' last game against the Indianapolis Colts, backup Nick Foles, who last started an NFL game in early December of 2015, takes the reins of the offense.
"We'll go ahead and start Nick this week," Chiefs head coach Andy Reid announced on Wednesday. "We're lucky to have a good quarterback group. They're all friends. They get it. They work well together. Alex will put on the coaching hat this week and help out in that area, and then, Nick will take over. Everyone has confidence in Nick. So, he'll get in and do his thing, and we're lucky that [John] Dorsey made these moves to where we are, to have a good quarterback group. Not every team has that, so that's a positive thing."
In last week's game against the Colts, Foles put up impressive numbers in relief. He finished 16 of 22 for 223 yards passing, two touchdowns and a 135.2 passer rating.
Part of the reason the Chiefs made the decision so early in the week was so that Foles could take all the first-team repetitions with the offense, which he has been familiarizing with since he signed with the Chiefs in early August.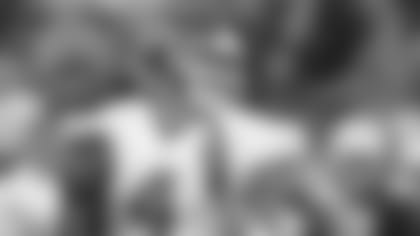 "It's one of those things where I feel great in this offense," Foles said. "I've always liked playing for coach Reid and this offense. From week to week, you change things up. We're right at the beginning of our week, we're a few days in and I feel good about where I'm at."
Foles prepared to play this week without Chiefs running backs Jamaal Charles and Spencer Ware. Charles was placed on the Injured Reserve list early this week and Spencer Ware is still in the concussion protocol.
Charcandrick West, who had more than 150 rush attempts for the Chiefs last season, and the newly signed Bishop Sankey, are expected to fill in. Early on Saturday, the Chiefs also brought back Knile Davis to help fill the void.
"We feel good," co-offensive coordinator Matt Nagy said. "Charcandrick's done an excellent job since he got here playing that position. He could do everything that we ask him to do, and again, this is the NFL, so it's the next man up. We've said it from day one and we feel like in this offense, anybody that steps into these positions, we expect the most out of them, so we just keep rolling."
The Chiefs offense could also be without wide receiver Jeremy Maclin (groin), who is officially listed as questionable. If that's the case, the Chiefs may turn more heavily to Albert Wilson, Tyreek Hill and De'Anthony Thomas (FULL INJURY REPORT).
Hill had a breakout game offensively against the Colts last week, catching five passes for 98 yards and a touchdown.
On the other side ball, the Jaguars offense starts with quarterback Blake Bortles, who will be working with a new offensive coordinator this week after the team relieved Greg Olson of his duties in favor of Nathaniel Hackett, the son of Paul Hackett, the Chiefs offensive coordinator from 1993-1997.
On this week's conference call with the Kansas City media, Bortles said he thinks Hackett could be just what the team needs to get back on the right track after starting the season poorly.
"[We want to] get back to what we did in a sense last year," Bortles said. "I know, result-wise, [it] wasn't anywhere near where we wanted to be last year, but I think as an offense we had a lot of fun. We put up yards, we made big plays and guys were having a ton of fun playing. We have to find a way to get back to that, find our groove and I think Nathaniel Hackett is the perfect spark plug to kind of get us back to that, back to enjoying football, back to having fun and making plays."
Bortles has three main targets in the passing game—wide receivers Allen Robinson, Allen Hurns and Marqise Lee. The trio has combined for 93 receptions, 1,167 yards and five touchdowns. Tight end Julius Thomas, with 224 yards receiving and three touchdowns, is another athletic receiver the Chiefs will have to deal with.
T.J. Yeldon and Chris Ivory handle the ground game for the Jags, with Yeldon leading the way with 63 carries for 220 yards and a touchdown.
The Jaguars have tended to pass a bit more than run this season, meaning cornerback Phillip Gaines, who will play his second game in a row Sunday, could have more opportunities.
With quarterbacks beginning to throw away from NFL interception leader Marcus Peters (5), Gaines' right side of the field has seen increased action as of late, and last week, he recorded his first career interception against Andrew Luck and the Colts.
"It was great to have him back out there," Chiefs defensive coordinator Bob Sutton said this week. "The more times he gets to stack these experiences, the more beneficial it will be for him – his reactions – all that is just going to keep getting better … We're excited that he's out there and getting a chance to see things. Every time you're out there and you see things, you get a little bit quicker. That was an outstanding play by him. Obviously, he read the route right, and I thought he did a great job at catching the football."
Along the defensive line, the Chiefs may be without Jaye Howard (hip), so Sutton said to expect a higher dose of rookie second-round pick Chris Jones in that case.
While the Jaguars come into Arrowhead three games under the .500 mark, their defense has been very good up to this point—coming into the game ranking 13th in yards allowed per game and seventh in yards allowed per play.
The players to watch on the Jacksonville defense are linebacker Telvin Smith, who leads the team with 49 solo tackles and three passes defensed, and rookie defensive end Yannick Ngakoue, who leads the team with 4.0 sacks.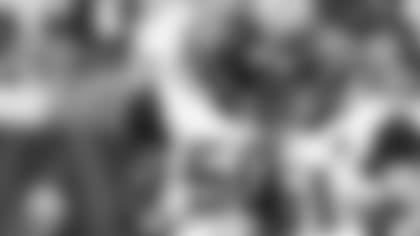 The Jaguars also have two players who were selected in the top five of the NFL Draft over the past two years in DE Dante Fowler Jr. (No. 3 in 2015) and defensive back Jalen Ramsey (No. 5 in 2016) starting on defense.
Jaguars head coach Gus Bradley spoke to Ramsey's game this week on the conference call with the Kansas City media, saying that he likes Ramsey's competitiveness, but he didn't play as well against the Titans "on the perimeter" last week in the Jaguars' 36-22 loss.
Ramsey will look to clean that up against the Chiefs.
In many ways, the Chiefs and Jaguars, at least right now, are opposites.
Their records are opposite—the Chiefs have won three games in a row, while the Jaguars have lost two in a row. The Jaguars have lost three home games this season, while the Chiefs haven't lost a home game at Arrowhead in more than a year.
But all that said, there's a reason they play the games on Sundays.
With different starters at some key positions, this will be a different Chiefs team than we've seen all year, and while the Jaguars haven't had the greatest start, a certain team from 2015 comes to mind that would be the first to tell you it only takes one win to get the ball rolling.