The Kansas City Chiefs (1-1) take on the New York Jets (1-1) at 3:25 p.m. CT on Sunday afternoon at Arrowhead Stadium.
The Jets have had a few extra days to prepare for this game as they're coming off a 37-31 victory over the Buffalo Bills last Thursday night, while the Chiefs are coming off a 19-12 loss to the Houston Texans on Sunday.
Here are 10 stats to know headed into Sunday's game: 1.       The historical significance of the game
Going back to the days of the New York Titans (1960-62) and Dallas Texans (1960-1962), the two franchises are an even 17-17-1 against one another, which means Sunday's game will break the tie between them. 2.       It's been a while since the Chiefs lost at Arrowhead
As of Sunday, it will be 350 days since the Chiefs last lost at Arrowhead Stadium, which dates back to Week 5 of last season against the Chicago Bears (October 11, 2015).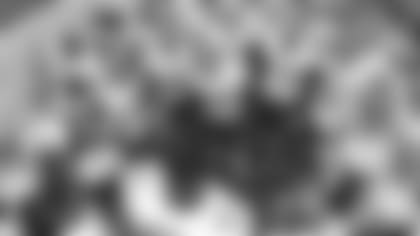 3.       As expected, turnovers prove costly for Chiefs chances of winning
Last Sunday against the Texans, the Chiefs committed three turnovers on offense, which was one of the key reasons on why they lost the game.
Over the past two years, the Chiefs are 11-3 when not committing a single turnover, but 9-9 in games in which they commit one or more turnovers.
It's not a surprise, but taking care of the ball often leads to taking care of the scoreboard, when it comes to the Chiefs especially. 4.       Jets offense appears potent through two games
Through the first two weeks of the NFL season against the Cincinnati Bengals and Buffalo Bills, the Jets offense has put up some impressive numbers.
They are tied for sixth in the league by averaging 29.5 points through their first two weeks, while they average 416.5 yards per game on offense, which ranks fourth.
Quarterback Ryan Fitzpatrick has completed 62.3 percent of his passes for an average of 279 yards per game with three touchdowns and an interception.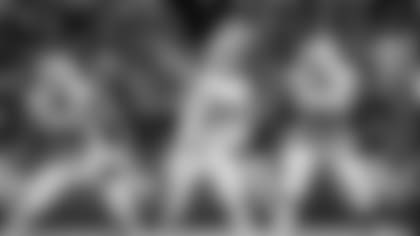 The Jets also rank No. 1 in the NFL with 35 offensive plays that resulted in 10 or more yards.
On the outside, the Jets have been led by veteran receiver Eric Decker (8 receptions, 163 yards, 2 TDs) and a second-year receiver out of Nebraska, Quincy Enunwa (13 receptions, 146 yards, 1 TD).
It's unclear right now whether or not veteran receiver and six-time Pro Bowler Brandon Marshall (9 receptions, 133 yards) will play in Sunday's game because of a knee injury suffered last Thursday against the Bills. It's worth noting that Marshall did return to the game after that injury. 5.       Veteran Jets running back Matt Forte has been a workhorse
Through the first two weeks, Forte, who signed with the Jets this offseason after spending the first eight years of his career with the Bears, has been carrying the load for the Jets offense.
Forte has carried the ball 52 times for 196 yards and three touchdowns so far this season, which ranks as the third-most carries and the second-most rushing yards. Forte has also added seven receptions for 68 yards.
The reliance on Forte's ability to grind out yards has been a main reason the Jets have dominated the time of possession battle so far this season, allowing opposing teams to hold the ball for an average of just 22:58 between their two games.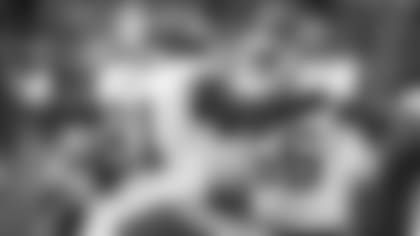 6.       Chiefs defense has responded with their backs against the wall
The Chiefs rank No. 4 in the NFL by allowing just 33.3 percent of opponent red zone drives to result in a touchdown, highlighted by their performance last week over the Texans, when they held them out of the end zone on all four of their trips inside the 20-yard line.
The Jets offense is tied for 18th by scoring touchdowns on 50 percent of their red zone drives so far this season. 7.       Marcus Peters' early success
Through the first 18 games of his young career, the NFL's reigning Defensive Rookie of the Year, cornerback Marcus Peters, has already nabbed 10 interceptions, including his two last week over the Texans.
To put those numbers in perspective, here's a look at some other notable NFL defensive backs and how many regular season games it took them to reach 10 interceptions.
Charles Woodson – 47 games
*Deion Sanders – 40 games
*Darrell Green – 49 games
*Emmitt Thomas – 42 games
*Currently in Pro Football Hall of Fame 8.       Checking in on the snaps for veteran outside linebacker Tamba Hali
Coming into the season, the plan was for there to be limited snaps for Hali—the 32-year-old veteran pass rusher who is second on the franchise's all-time career sacks list with 87.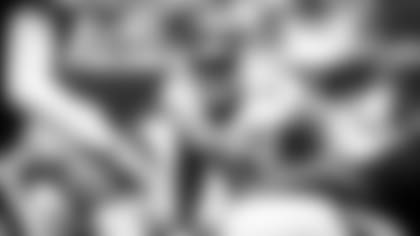 So far the Chiefs have limited Hali's snaps, as he's played in 73 of the possible 145 defensive snaps this year, which is almost exactly half.
According to stats provided through the NFL, Fitzpatrick has only been blitzed on eight passing attempts so far this season, completing four of them for 38 yards and a touchdown. 9.       Spencer Ware leads the NFL in yards from scrimmage
Through the first two weeks of the NFL season, running back Spencer Ware leads the league in yards from scrimmage with 304 (127 rushing, 177 receiving).
Maybe what's even more impressive than that is Ware has accomplished those numbers on just 30 touches, compared to the No. 2 player on that list—Pittsburgh Steelers running back DeAngelo Williams, who has 303 yards from scrimmage on 68 touches, more than twice as many as Ware. 10.   Andy Reid is one win from tying No. 13 on all-time list
With a win on Sunday, Chiefs head coach Andy Reid would have 174 career wins and move into a tie for No. 13 on the NFL's all-time wins list, along with his mentor, former Green Bay Packers and Seattle Seahawks head coach Mike Holmgren.