The Kansas City Chiefs (6-5) look to get back on the winning track as they travel to take on the New York Jets (4-7) Sunday afternoon at MetLife Stadium.
It will be the 37th all-time meeting between these two teams.
The Chiefs currently hold an 18-17-1 all-time advantage in the series, which dates back all the way to the days of the New York Titans and Dallas Texans.
Most recently, the Chiefs have won the last two meetings, which includes a 24-3 victory at Arrowhead Stadium last year. It was a game that was memorable for a few reasons, most notably because the Chiefs finished the game with eight total turnovers, forcing then-Jets quarterback Ryan Fitzpatrick into tossing six interceptions on the day.
Here's to hoping for a similar result this week.
Here are 10 quick stats to know about Chiefs-Jets on Sunday, presented by DraftKings:
1. The Chiefs have been pretty good late in the regular season recently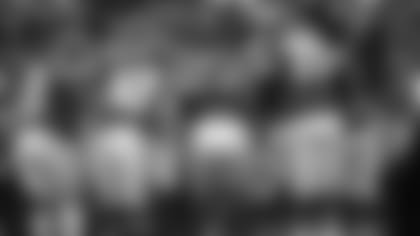 Over the last two years, the Chiefs are 7-1 in the month of December.
2. The basics – Looking at the Chiefs and Jets' offenses
Total yards per game – New York – 314.5 ypg (23rd)– Kansas City – 358.6 ypg (9th)
Points per game – New York – 20.7 ppg (20th) – Kansas City – 24.7 ppg (7th)
Passing yards per game – New York – 212.3 ypg (18th) – Kansas City – 246.0 ypg (13th)
Rushing yards per game – New York – 102.3 ypg (21st) – Kansas City – 112.6 ypg (15th)
3. The basics – Looking at the Chiefs and Jets' defenses
Total yards per game – New York – 342.5 ypg (19th) – Kansas City – 372.5 ypg (27th)
Points per game – New York – 23.4 ppg (16th) – Kansas City – 21.5 ppg (14th)
Passing yards per game – New York – 222.2 ypg (15th) – Kansas City – 245.6 ypg (28th)
Rushing yards per game – New York – 120.4 ypg (26th) – Kansas City – 126.9 ypg (29th)
4. The Jets have fumbled it away this season
With nine giveaways via the fumble, the Jets are tied for third-most in that category this year.
5. Rookie Harrison Butker has been money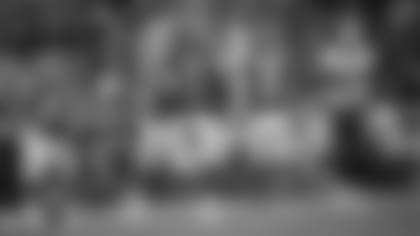 Butker, who was signed off the Panthers' practice squad earlier this year, is currently tied with his former teammate—Carolina's Graham Gano, for the highest field goal percentage on the season—converting 95.8 percent of his attempts this year.
Furthermore, Butker has not only converted 23 of 24 field goal attempts, but his 23-straight are also a franchise record. 
6. The Jets can score from anywhere on the field
The Jets lead the NFL with 121 points scored from outside of the red zone this year.
Much of that has to do with the speedy second-year receiver Robby Anderson, who leads the Jets with 714 yards receiving and seven touchdowns. He also has 16 catches of at least 20 yards, which ties him for the third-best mark in the league.
7. Both teams are looking for their first win in a few weeks
The Jets have lost five of their last six games, and all five losses have been within one possession.
On the flip side, the Chiefs have lost five of their last six as well, dropping those five games by a combined 26 points.
All signs point to a close one on Sunday.
8. Teams are punting away from Tyreek Hill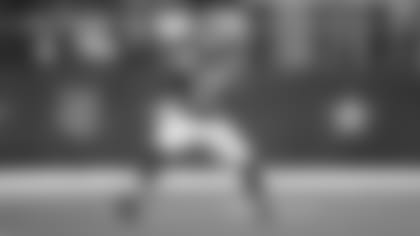 While Hill may not be getting as many opportunities to return it as he did last year during his All-Pro rookie season, his presence has to be a reason the Chiefs lead the league with a gross punting average against of just 43.3.
Whether they're kicking it high and short, or angling it out of bounds, the Chiefs are gaining yards by Hill being back there, even if it's not with the ball in his hands.
9. The Chiefs' run defense has been better recently
Over the past three games against the Cowboys, Giants and Bills, the Chiefs' defense has allowed just 3.35 yards-per-carry to opposing running backs.
It was a storyline earlier in the year and the group has been better recently, and one player in particular who has stepped up is Reggie Ragland, who leads the Chiefs with 18 tackles over the past two games, including three tackles-for-loss last Sunday against the Bills.
10. Brief overview of the Jets' leading skill players
Quarterback – Josh McCown – 67.3% – 209.5 yards per game – 17 touchdowns, 8 interceptions
Running back – Bilal Powell – 102 carries – 454 yards – 2 touchdowns – 5 carries of 20-plus yards
Receiver – Robby Anderson – 41 receptions – 74 targets – 714 yards – 7 touchdowns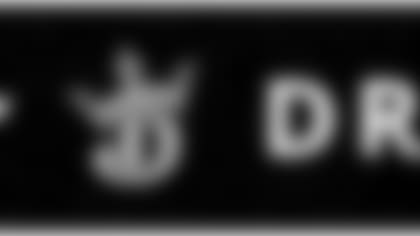 ](https://www.draftkings.com/)