Here are five things to watch during the Chiefs-Jets game on Sunday:
1. Make Jets offense one dimensional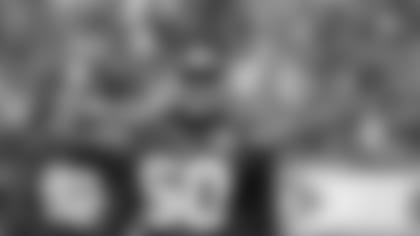 The Jets have decided to go with veteran Michael Vick as their starting quarterback on Sunday.
Vick has seen the majority of his action this season in just two games as a backup to former starter and second-year player, Geno Smith.
In those two games, against the San Diego Chargers and Buffalo Bills, Vick was a combined 26 of 55 for 200 yards and one interception, also adding four fumbles (two lost).
The Jets have been a run-first team all season, ranking third in the NFL with 236 rushing attempts. They also average 140 yards per game on the ground, which ranks fourth in the NFL.
Considering Vick is completing just 47 percent of his passes this season, combined with the affinity and success of the Jets running the football, the Chiefs defense could help itself by making a concerted effort to shut down the Jets running game and try to make them one dimensional.
The Chiefs defense ranks first in the NFL in fewest plays of 20 yards or more given up with 20, and when you combine that with a couple of premier pass rushers in Tamba Hali and Justin Houston, the Chiefs should find success if they're able to control the line of scrimmage and the slow down the Jets running game.
Any time you face Michael Vick as the opposing quarterback, there's always a threat for him to take off and run the football, which has posed a problem for defenses since he came into the NFL.
With the Philadelphia Eagles last season, Vick completed 13 of 30 passes for 201 yards with one touchdown and two interceptions, but he also ran the ball four times for 99 yards.
Last week against the Bills, Vick ran it eight times for 69 yards.
As athletic as Vick has shown to be throughout his career when running out in space, there's an opportunity to take the ball away from him.
The Chiefs forced three turnovers last year when he was with the Eagles, two interceptions and a fumble, and just last week against the Bills, Vick fumbled it four times, losing it twice.
If the Chiefs defense can rally to the football and attempt to knock it out of his grasp a few times, history has shown the Chiefs defense might be able to get a few takeaways from Vick.
3. Beat Ryan's blitzes with yards after the catch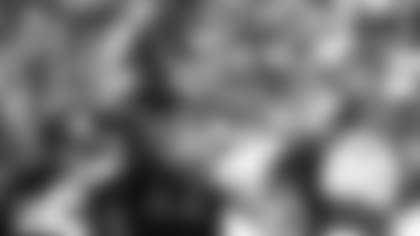 Jets head coach Rex Ryan is known as a defensive-minded coach who is creative and will bring pressure in any way that he can.
"They're aggressive, they play every coverage there is," Chiefs quarterback Alex Smith said. "They throw a lot at you, do very unorthodox things. They have a really good front and I think we'll get everything they've got."
While Ryan and the Jets defense dial up a lot of different ways to bring pressure on the opposing quarterback, teams this season have been able to throw a counterpunch and make them pay for having fewer guys in coverage.
The Jets defense is allowing a quarterback rating of 127.1 against the blitz this season, which ranks 30th in the NFL.
The Chiefs offense is already programmed for Smith to get the ball out quickly, which has been successful for them this season. There aren't a lot of deep passes down the field, but the shorter, intermediate routes allow for yards after the catch, which is what you could often see to beat the blitz.
One player who could really help in these situations is tight end Travis Kelce, who is second in the NFL among tight ends with 251 yards after the catch this season. He's big, fast and athletic, and poses a mismatch for the majority of guys he's up against.
When you see the Jets dialing it up to get after Smith, you might want to check and see where Kelce is lined up.
4. Slow down Richardson, Wilkerson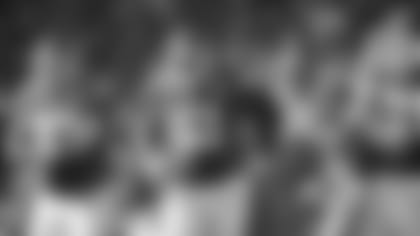 The Jets defense is led by their defensive line.
"You're looking at one of the better defensive lines in the National Football League, really one of the best front sevens in the National Football League," Chiefs coach Andy Reid said. "They get after it."
The Chiefs faced a similar test last week with the St. Louis Rams, who might not have the same sack numbers as the Jets, but they're just as disruptive to an offense's game plan.
"Well if you look at last week [vs Rams], we had about 14 or 15 yards at halftime and the run game wasn't really working," Chiefs offensive coordinator Doug Pederson said. "It started clicking in the second half and we established drives and it kind of slowed down their pass rush a little bit and kept ourselves manageable again on third downs, so it's sort of the same game plan again this week.
"Our backs have got to do a good job if they're in a chip position on either end. Alex (Smith) again, has to ID the coverage, understand the weakness of the coverage and then get the ball into the hands of the proper receiver and not hold on to the football."
Along the Jets defensive line, two of the guys you have to worry about are Sheldon Richardson and Muhammad Wilkerson. They have combined for eight sacks and 27 quarterback hurries this season.
One way to slow down their ability to get after the quarterback is to establish a running game, which will keep those guys from pinning their ears back and going after the quarterback.
Once a running game has been established, the play-action game will have to be respected as well.
5. Continue to win special teams battle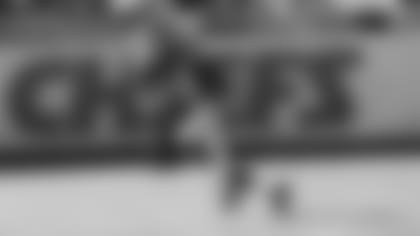 The sequence of events that triggered the Chiefs rout of the St. Louis Rams happened on three special teams plays (and one sack).
It started with a missed field goal by the Rams, proceeded to a 53-yard made field goal by Cairo Santos, then culminated with a 99-yard kickoff return for a touchdown by Knile Davis, who was just named the AFC Special Teams Player of the Week for his performance.
The Jets punt coverage unit is giving up an average of 8.7 yards per return, which ranks 19th in the NFL. Their kickoff coverage unit gives up 23.8 yards per return, which ranks 17th in the NFL. Non-offensive touchdowns have been a staple of the Chiefs for more than a decade and continuing that tradition on Sunday would help the Chiefs pick up their fifth win of the season.