GAMETIME:12:00 p.m. CT on Sunday, December 3
LOCATION: MetLife Stadium in East Rutherford, N.J.
HOW TO WATCH: CBS (KCTV5 local)
HOW TO LISTEN: 101.1 The Fox
It's been a tough stretch for the Kansas City Chiefs.
They've dropped three-straight games and five of their last six contests, but despite all that, everything the Chiefs set out to accomplish prior to the season is still within reach.
The Chiefs lead the division and control their postseason destiny with five games to play, with three of those games at Arrowhead Stadium.
And it just takes one victory to tilt the momentum in the other direction, as the season's first five weeks demonstrated.
"It's always just one win away from getting that ball rolling in the right direction," said linebacker Derrick Johnson. "We just have to make it happen. The sense of urgency is here, we all know that, it's no secret."
The Chiefs have a chance to make it happen this weekend as they travel to MetLife Stadium to take on the New York Jets.
Kansas City saw New York in Week 3 last season, winning a memorable game in which the Chiefs forced eight turnovers – the second-most in franchise history.
This year's matchup features two teams looking to get back into the win column.
Expected to be in the midst of a rebuilding season, New York marched out to a surprising 3-2 start to the year before dropping five of its last six games.
They've consistently managed to keep it close, dropping all five losses in that stretch by a single score, but don't have much to show for it in the standings.
The Jets are led by veteran quarterback Josh McCown, who's put together an impressive season at 38 years of age.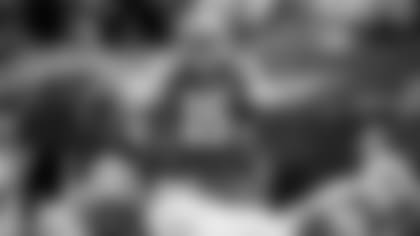 The journeyman signal caller owns a 95.3 passer rating on the season, completing 67.3 percent of his passes and throwing 17 touchdowns to eight interceptions.
He's found wide receiver Robby Anderson for seven of those touchdowns in what's been a breakout season for the second-year wide out.
Anderson has hauled in 41 catches for 714 yards and has scored in five-straight games, the second-longest streak in team history. He's averaging 17.4 yards per reception, the fourth-highest mark in the league.
McCown and Anderson's numbers haven't always translated to offensive success though, as New York is managing just 20.7 points per game in what's been an up-and-down year on that side of the ball.
There's performances like last week, when New York put up 27 points against the NFC South-leading Carolina Panthers, but also like two weeks ago, when the Jets scored just 10 points against a 4-7 Tampa Bay team.
The ability to run the ball effectively, or lack thereof, is at the root of New York's inconsistencies on offense.
The Jets have scored 20 or more points seven times this season, rushing for at least 90 yards in six of those games. Conversely, New York has tallied 75 or fewer yards on the ground four times – scoring 17 or less points in each of those games.
Essentially, when the Jets are able to move the ball on the ground, they tend to put up points, and when they can't, they struggle to score.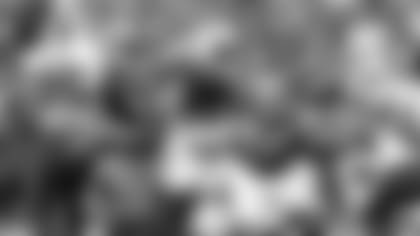 The Jets' Bilal Powell, who's averaging 4.45 yards per carry on the year, will get the majority of the carries on Sunday, along with rookie Elijah McGuire and 10-year veteran Matt Forte.
Stopping the run became a point of emphasis after some struggles earlier in the season.
"Early on we were getting gashed at times, but now it's talked about throughout the day," Johnson said. "We're not going to get complacent on that because stopping the run is going to help our team win - especially down the stretch. We have to get even tougher as December comes around."
Success in that area has translated to a better effort overall defensively, as the Chiefs have held opponents to a combined 28 points over the past two weeks.
While it hasn't led to wins, it's an encouraging sign moving forward.
Revis played a total of eight seasons in two stints with New York, racking up 25 interceptions (third in franchise history) and 112 passes defensed (most in franchise history) while in the green and white.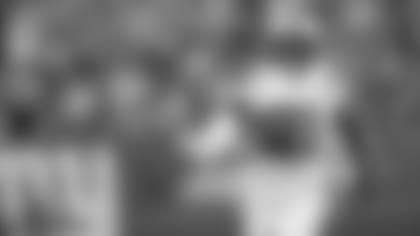 The 11-year veteran signed with Kansas City on Nov. 22 and is already familiar with Defensive Coordinator Bob Sutton's scheme, as the two spent time together with the Jets before Sutton joined the Chiefs in 2013.
He'll be a player to keep an eye on if he's able to suit up on Sunday as the defense looks to continue its strong play moving forward.  
Oddly enough, the emergence of the defense has coincided with some struggles on the offensive side of the ball.
Kansas City averaged 29.5 points per game through the season's first eight weeks, ranking third in the league, but hasn't been able to find that success of late.  
It's something the Chiefs feel confident they can correct.
"I've said it from the beginning, none of it is from lack of effort," said Offensive Coordinator Matt Nagy. "As long as you have effort, this thing will turn around. You go in, watch the tape and see where the execution is. It's been one little thing here and there throughout and we're going to get better and improve. Trust me, we all want to win, we all understand what's been going on and we're going to do everything we can to fix it."
The Jets' defense ranks in the middle of the pack this season, presenting a favorable opportunity for Kansas City to turn things around on offense this weekend.
This has also traditionally been the time of year that the Chiefs begin to ramp things up.
Kansas City is 9-3 in the month of December since 2014, winning eight of the last nine.
The Chiefs are looking to add to that on Sunday, as Kansas City takes aim at the first of five crucial games down the stretch.