1. The nine-hour trip across the pond
The Kansas City Chiefs have done everything possible to keep this week as similar to a normal game week as they possibly could, but there are challenges to playing this game in London that the Chiefs coaching staff has had to address.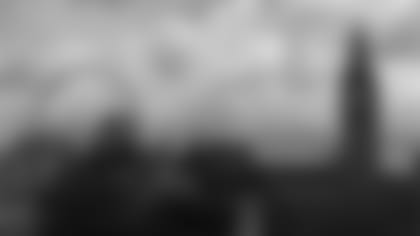 "I think the primary one is just travel," Chiefs coach Andy Reid noted on Wednesday. "It's a nine-hour flight (over to London). So you try to make the players as comfortable as you possibly can and get rest.
"We're leaving in the evening and we're flying all night, so it's important that they get rest on the flight, the best way they can."
The Chiefs are trying to put together back-to-back wins after beating the Pittsburgh Steelers last Sunday at Arrowhead Stadium.
"It's a business trip," Chiefs receiver Jeremy Maclin stated on Thursday.
If the Chiefs can take care of business on Sunday, they'll be feeling pretty well as they head into their bye week before traveling to take on the Denver Broncos in two weeks.
2. Chiefs forcing mistakes from Lions offense
The Chiefs defense forced 3 turnovers in their win last week over the Pittsburgh Steelers.
Heading into their matchup with the Detroit Lions on Sunday, the Chiefs square off against a team that has struggled to protect the football through their first seven games of the season.
The Lions lead the league with 18 giveaways, led by quarterback Matt Stafford's 9 interceptions.
"You just know that the real part of takeaways is that you have to always be ready when those opportunities present themselves," Chiefs defensive coordinator Bob Sutton said on Thursday. "I think that's the biggest thing. That comes through constant work and effort and it becomes a habit for you.
"Like we always say, numbers favor us. The more people we have around the ball, the better the opportunity. So that's the emphasis. If it's going to happen in our game, we have to make it happen. That's what it comes down to."
The turnovers are something the Lions are working on as they prepare for the Chiefs on Sunday.
3. Can Chiefs running back Charcandrick West have a repeat performance?
One of the best takeaways from the Chiefs win over the Steelers last week was the performance of second-year running back Charcandrick West, who carried the ball 22 times for 110 yards and his first career touchdown in what was the best game of his career to date.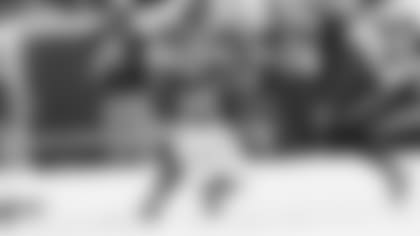 While West is excited for the opportunity for an encore performance, he's only concerned with picking up a win as they cross the pond for the game at Wembley Stadium in London.
"I'm ready to just go out and see if we can do it all again," he said. "Get us another win."
The Lions are allowing 123 yards per game on the ground through their first seven games of the season, including 418 over their past three games.
One of the guys who has been mentoring West through his new role as the lead back is Jamaal Charles, the Chiefs all-time leading rusher, who told West to write down his goals each week.
Last week, West wrote down 100 yards and a touchdown, both of which he accomplished in the Chiefs 23-13 win over the Steelers.
This week, West has bigger goals, which he shared with a smile.
"200 yards and 3 touchdowns. I'm writing it now."
4. How will the Lions new play caller affect things?
The Lions made a few changes with the coaching staff before they left for London earlier this week.
Joe Lombardi was fired as offensive coordinator and Jim Bob Cooter was promoted to the position from previously working as the quarterbacks coach.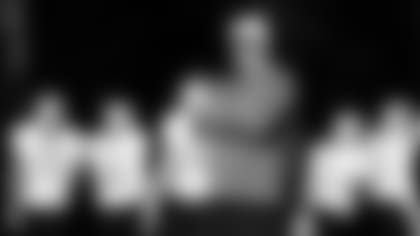 On Sunday, Cooter will call plays for the first time in his coaching career.
"I don't think that part's a big deal," Sutton said. "The hardest part for us is they can emphasize something more and-or less than what they did before. Then they have certain players he may want to highlight more or they have a feeling as a staff. It's just going to be one of those things that you have to kind of adjust on the run.
"You still have to play and do that, you just can't rely on your normal pre-work to get ready for a game as far as their tendencies. That's what you just don't know. I don't think what plays they'll run will change that much."
The Lions have turned the ball over more than any team in the NFL and are averaging just 68 yards per game on the ground.
One guy they'll obviously want to be involved is their standout receiver Calvin Johnson, who at 6 feet 5 and 237 pounds is a physical mismatch for anyone lining up across from him.
The good news for the Chiefs is that neither veteran Sean Smith nor rookie Marcus Peters will shy away from competing with him.
"You play this game to compete against the best," Peters said. "He's one of the best at the position right now. He's big, he's physical and he has a lot of great attributes."
5. Can the offensive line continue their success?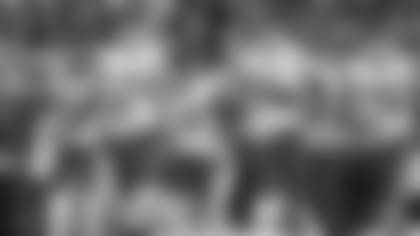 With starting left guard Ben Grubbs being ruled out for Sunday's game, the question becomes who will step in and replace him at left guard?
The good news for the Chiefs is that they have a lot of versatile players who might be able to step into different situations.
"We've got a combination of guys who could play," Chiefs offensive coordinator Doug Pederson said on Thursday.
The Chiefs offensive line was a main reason West was able to run for 110 yards last week against the Steelers, and coach Reid likes what he saw from that group last Sunday.
"You need to bring a certain attitude at that position," Reid said of the offensive line. "It's not one week. You've got to do that every week. And then every day in practice that you have an opportunity to go against each other, you've got to bring it there."
The Chiefs will need to bring it against a Lions front seven that boasts one of the best young players in the NFL in Ziggy Ansah—the No. 5 overall pick from the 2013 NFL Draft.
"He's caught our eye," Reid said. "I think he's probably caught everybody's eye in the National Football League. He's putting together a pretty good year and so we'll know where he is.
"He's not the only one they have, so you've got to make sure you've got them all covered, but he's playing at a very high level right now."
---
The Chiefs take on the Lions in Week 2 of the 2011 season