Chiefs are historically good on Monday Night Football
The Kansas City Chiefs own a 23-17 record when playing on MNF, including last year's 41-14 victory over the eventual Super Bowl champion New England Patriots at Arrowhead Stadium.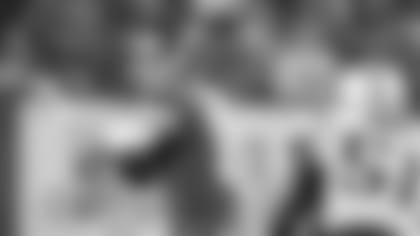 The Chiefs and Packers have only met once on MNF and that resulted in a 23-16 win for the Chiefs back on November 8, 1993. Both starting quarterbacks, Aaron Rodgers and Alex Smith, were 8 years old at the time.
Chiefs coach Andy Reid is 4-3 in his career against the Packers.
Packers rush defense vs. Jamaal Charles and company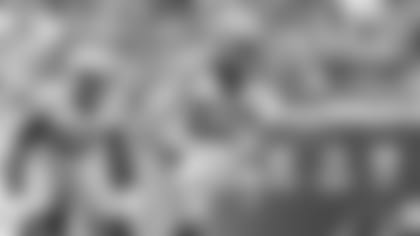 There's every reason to believe Charles will be pretty motivated coming into this game on Monday night.
Through its first two games, the Packers defense has allowed an average of 154 yards rushing per game, which ranks second to last in the NFL.
In their Week 1 matchup with the Bears, running back Matt Forte rushed for 141 yards and a touchdown.
To go even further, the Packers have allowed 5.37 yards per rush on first down, which ranks 28th in the NFL. On second down, the Packers have allowed 5.89 yards per rush, which ranks last in the NFL.
Aaron Rodgers' numbers are pretty good
The two-time NFL MVP quarterback has some pretty impressive numbers, particularly when playing at Lambeau Field.
Overall, Rodgers is 4-1 on Monday Night Football and in his last 18 games at Lambeau, he's thrown 43 touchdowns and not a single interception.
His last interception at home came back on December 12, 2012 against Minnesota, and he's had 545 consecutive passing attempts without one since.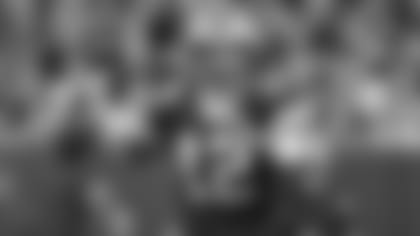 The last home loss for Rodgers and the Packers came back on November 4, 2013.
He's completed 76.8 percent of his passes for 438 yards and 5 touchdowns without an interception so far this season.
*Rodgers can beat the blitz *
Against the blitz (five or more players coming after the quarterback) this season, Rodgers has a passer rating of 146.8, which ranks second best in the NFL.
He thinks quick and can pick apart a defense that exposes themselves by having fewer guys in coverage, but the most common way to slow down a good quarterback is to put him under pressure.
Chiefs have the talent to get pressure without blitzing
Whether it's the NFL's reigning sack champion, Justin Houston, or one of the three defensive linemen who have recorded at least 1 sack this season, the Chiefs have plenty of ways to apply pressure on Rodgers without bringing extra guys.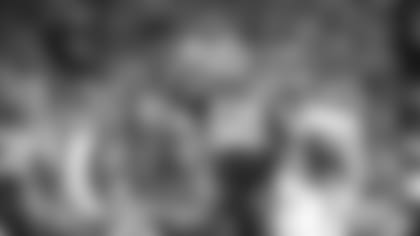 Defensive linemen Allen Bailey (2), Mike DeVito (1) and Jaye Howard (1) have all brought down an opposing quarterback this season. Dontari Poe, who has yet to record a sack, had 3 quarterback hurries last week against the Broncos.
Rodgers, whose mobility within and around the pocket is one of his greatest attributes, might be running into Poe and company pushing up the middle of the pocket when he steps up on Monday.
Houston is currently tied for second in the NFL with 3 sacks in his first two games. He's also currently Pro Football Focus' No. 1-ranked 3-4 outside linebacker.
Coming into this game on Monday night, the Packers rank tied for sixth in the NFL by converting 47.6 percent of their third downs.
The Chiefs have converted just 15 percent of third downs through their first two games of the season, which ranks last in the NFL.
Defensively, the Chiefs rank sixth in the NFL in third-down conversions at just 30 percent allowed, while the Packers rank 30th by allowing conversions 53.8 percent of the time.
Rookie first-round pick Marcus Peters making his presence felt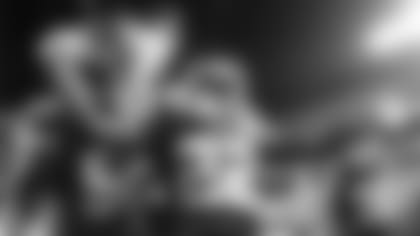 After just two NFL games, Marcus Peters sits atop the NFL in passes defensed with 7, and he's tied for the NFL lead in interceptions with 2, one of which he took back 55 yards for a touchdown last week against Peyton Manning and the Denver Broncos.
It doesn't get any easier for Peters and company this week as they face another elite quarterback in Rodgers.
Peters is currently Pro Football Focus' No. 12-ranked cornerback.
Defensive lineman Jaye Howard making plays
According to PFF, Howard is the No. 3-ranked DT-NT in the NFL through the first two games of the season.
Howard is tied for the team lead in tackles with Marcus Peters and Jamell Fleming at 12.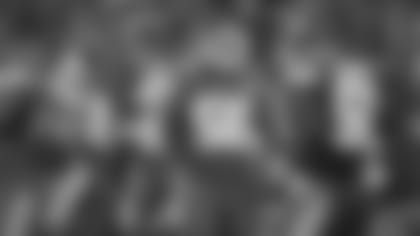 The Chiefs defense is allowing just 4.85 yards per play through the first two games of the season, which ranks fifth in the NFL.
Their 8 total sacks as a team ties them for second in the NFL with the St. Louis Rams.
Individually, linebacker Derrick Johnson is just 5 tackles shy of becoming the Chiefs all-time leader in that category.
Chiefs historically good at Lambeau
The Chiefs are one of just two teams (Houston Texans) in the NFL that have never lost at Lambeau Field (3-0) in the regular season.
On the flip side, the Green Bay Packers are 14-8-1 at home on MNF.
Overall, the Chiefs are 7-3-1 against the Packers.
---
Photos from the Chiefs fourth preseason game against the Packers