GAMETIME: 7:30 p.m. CST on Monday, September 28
LOCATION: Lambeau Field, Green Bay, Wis.
HOW TO WATCH:ESPN | KMBC Local
HOW TO LISTEN:101.1 The Fox
CHIEFS REWIND WRAP-UP SHOW:Local listings
GAMCENTER: Chiefs.com
The last time the Green Bay Packers (2-0) lost at Lambeau Field was January 5, 2014, in a wild card playoff game against the San Francisco 49ers.
Since then, they are an astounding 10-0 there, and on Monday night, they will try to make it 11 against the Kansas City Chiefs (1-1).
In the wacky world of professional sports statistics, the Chiefs are one of two teams in the National Football League that have never lost at the historic stadium.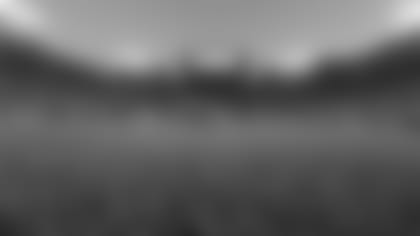 For Kansas City to keep that perfect franchise record (3-0) in Green Bay, they'll have to figure out how to stop the reigning MVP in Aaron Rodgers, who already has 5 touchdowns on the year with no interceptions.
"I think Aaron Rodgers is probably playing that position as good as anybody, probably better than anybody in the league right now," Chiefs defensive coordinator Bob Sutton said this week. "He's a great football player, he has great arm talent, excellent speed in his release, very smart, very competitive. You add then the mobility factor into it and that makes it a real challenge for any defense."
The strong start for Rodgers is even more impressive considering the unfortunate development for Green Bay in the preseason, when they lost wide receive Jordy Nelson for the entire year with a torn right ACL.
Nelson led the Packers in receptions in 2014.
"It's tough to replace a guy like that who does so many different things," Rodgers said this week. "He's a fantastic teammate, great locker room guy, great leader for us, and his play on the field has spoken for itself over the last few years. It's tough to not have him around."
In his place, WR Randall Cobb has stepped into the number one role coming off the first Pro Bowl season of his career. After a one-year stint with the Oakland Raiders, veteran James Jones leads the Packers receiving corps in touchdowns with 3.
Rodgers shares a piece of history with his counterpart in this game – Chiefs quarterback Alex Smith.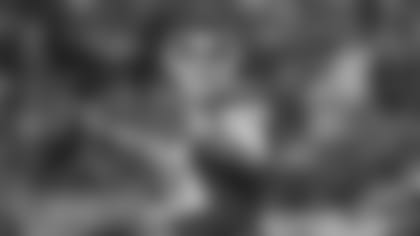 In 2005, the NFL Draft slightly resembled this past year's version with Jameis Winston (Buccaneers) and Marcus Mariota (Titans). Both Smith and Rodgers were in the discussion for the number one overall pick.
"We were definitely the quarterbacks in that conversation," Smith said. "We'll always be kind of linked because we did compete and there at the end it seemed like it was, as far as quarterbacks went, him and I."
Ultimately, the San Francisco 49ers selected Smith first overall and Rodgers went to Green Bay at No. 24.
Meanwhile, the Chiefs selected linebacker Derrick Johnson with their first pick in that draft at No. 15. 11 years later, Johnson enters Monday night just 5 tackles away from Kansas City's franchise tackle record.
Peters had an interception in each of the first two games of his career, including a pick-six touchdown off of future Hall of Famer Peyton Manning last week.
"He's very athletic, but the thing I notice about him, he doesn't depend on his athleticism," Berry explained. "He depends on his technique and his film study and that's very rare – especially for a rookie coming in."
Chiefs running back Jamaal Charles looks to rebound from last week's loss to the Denver Broncos, when despite 125 yards of production, he lost two fumbles.
Chiefs head coach Andy Reid confirmed that offensive lineman Eric Fisher, who had been dealing with an ankle issue, will return to the lineup at right tackle.
After losing on the national stage last week, the Chiefs already have another opportunity to show what they can do as the world watches on.
In the Super Bowl's 50th year, the Chiefs and Packers meet on Monday night in a rematch of the very first Super Bowl in 1967.
Two franchises that have been in the league since its beginnings will close out Week 3 in historic fashion.
The Chiefs will attempt to end what has been a home-field supremacy for Green Bay in recent history, and the Packers will try to get their first home win against the Chiefs ever.