GAMETIME: Thursday, September 1, 2016 at 7 p.m. CT
LOCATION: Arrowhead Stadium in Kansas City, Missouri
HOW TO WATCH:KCTV5
HOW TO LISTEN:101.1 The Fox
GAMCENTER: Chiefs.com
The Kansas City Chiefs will host the Green Bay Packers in their fourth and final preseason game this Thursday night at Arrowhead Stadium.
Chiefs head coach Andy Reid announced Wednesday that the team's younger players will get most of the work, beginning with fourth-year quarterback Tyler Bray getting the start under center.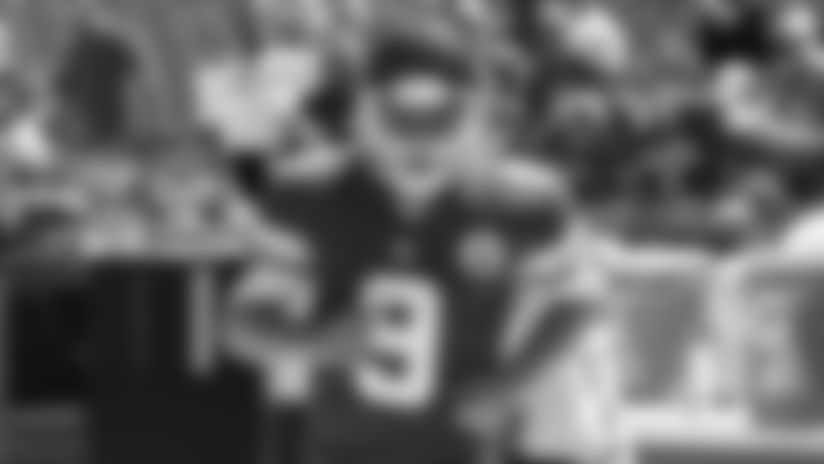 "He'll go for a while," Reid said. "Then, (Aaron) Murray will go for a while, and then (Kevin) Hogan will go for a while, and we'll just see how that works out. Again, all those young guys are going to play, and we'll get a good evaluation on them."
As is typical around the league, it will be unlikely to see many starters for the Chiefs.
"It's a great game for the young guys to get in and have an opportunity to show," Reid added. "Obviously, you're not going to be able to keep everybody. But it gives you an opportunity as a player to get yourself on tape. And then if you don't make it here, you have an opportunity to make it somewhere else. That's what this is all about. From an organizational standpoint – it gives you an opportunity to evaluate them and making sure you're keeping the guys that you feel are the best."
When Thursday night's game is over, general manager John Dorsey and the Chiefs decision-makers will have until Saturday at 3 p.m. CT to get the current 75-man roster down to 53 players.
Chiefs defensive coordinator Bob Sutton shared Reid's sentiment when it comes to those final decisions that need to be made on defense.
"We're looking really to judge guys," Sutton said regarding Thursday, "their toughness, their grit, their energy out there and then, what's their skill level? That's what we're trying to figure out. You just want to make sure you really know as much as you can about these players."
This past Sunday afternoon, veteran safety Eric Berry rejoined the team after signing his franchise tender, but Reid said earlier this week he would probably lean against playing him. Linebackers Justin Houston (knee recovery) and Josh Mauga (labral tear) will not play after being placed on the PUP and Injured Reserve lists, respectively, this past week.
With that news on Mauga, the "Mike" linebacker battle between second-year LBs Justin March and Ramik Wilson now becomes one for the starting position.
Justin March (59) and Ramik Wilson (53)
"We're trying to see what everybody can do, because like I said, we have to make a big decision here if Josh [Mauga] doesn't make it back right away," Sutton said last week. "We're trying to get as many evaluations as we can on these guys and give them a chance to go against the first unit of whoever you're playing and kind of see it as close to game as you can on a more limited basis."
Whether it is March or Wilson or perhaps even a younger player further down the depth chart in the game, they will be dealing with a Packers offense called by offensive coordinator Edgar Bennett rather than the team's usual play caller, head coach Mike McCarthy.
"Just an opportunity for Edgar Bennett, specifically, and really I've always done it just to give those guys a chance to develop as far as career enhancement," he said. "Looking back on it as an assistant coach, you wish you had that opportunity before you have to do it for real. I think it's something that as a head coach you can give to your assistant coach.
"The other part of it too is it really gives me a chance to focus on the personnel for the game. That's something I've personally benefited from, just watching guys play, watching the interaction on the sideline, watching the communication -- just all the things that you can't see on video when you evaluate the game the next day."
Once the team is cut to 53 players on Saturday, it will be full steam ahead to September 11, when the Chiefs open up against the division-rival San Diego Chargers back at Arrowhead.