For the second consecutive week, the Kansas City Chiefs will be featured on a national stage, but Monday night's primetime showdown with the Green Bay Packers represents far more than that.
The game will be a rematch of Super Bowl I, which saw the National Football League Packers beating the American Football League Chiefs 35-10 in the then-dubbed "AFL-NFL World Championship Game."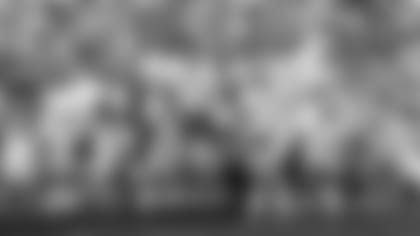 Green Bay's origins can be traced back to a small rag-tag team of former area high school standouts playing on an open field outside of a meat packing plant, just as Kansas City's simple origins all lead back to one man's dream. Defined and driven by pride, both teams would go on to change the game forever and become two of the most storied franchises in the history of professional football.
Super Bowl I featured two pairs of fabled quarterbacks and coaches: Green Bay's Bart Starr and coach Vince Lombardi, and Kansas City's Len Dawson and coach Hank Stram. Starr would go on to win MVP in that game while Dawson became MVP in Super Bowl IV against the Vikings.
Fast forward 17 years to 1984, the year the Packers drafted Chiefs general manager John Dorsey in the fourth round out of the University of Connecticut.
During his rookie year, No. 99 racked up 35 special teams tackles, a Packers record that remains intact today. He played in 76 consecutive games at linebacker before retiring in 1989 due to knee injuries and stayed on with the Packers as a college scout.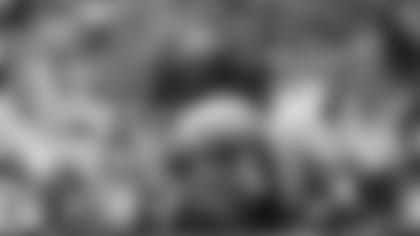 Dorsey served as a college scout for Green Bay from 1991-97, as director of college scouting from 1997-98 and as director of football operations from 2000-12 before coming to the Chiefs. He played a hand in the drafting of Packers QB and 2014 NFL MVP Aaron Rodgers.
Chiefs QB Alex Smith (2005-13) was the No. 1 overall pick of the San Francisco 49ers while Packers head coach Mike McCarthy (2005) was the team's offensive coordinator. In 2007, Packers offensive quality control coach Luke Getsy spent the preseason as a QB on San Francisco's roster. Green Bay QB Scott Tolzien (2011-12) also spent two seasons as Smith's backup on the San Francisco roster. Additionally, Packers assistant offensive line coach Mike Solari (2010-14) was the 49ers offensive line coach while Smith was on the roster.
Kansas City assistant head coach and wide receivers David Culley (1996-98) and Green Bay special teams coordinator Ron Zook (1996-98) spent time together with the Pittsburgh Steelers while Culley was the wide receivers coach and Zook was the special teams coordinator. Additionally, Packers secondary coach Darren Perry (1992-98) and assistant special teams coach Jason Simmons (1998-01) were safeties for the Steelers, overlapping with Culley and Zook.
Packers secondary coach Darren Perry (2007-08) was the Oakland Raiders defensive backs coach and Packers WR James Jones (2014) was on the Raiders offense while Chiefs S Tyvon Branch (2008-14) was a member of the Oakland defense.
Chiefs defensive backs coach Emmitt Thomas (1995-98) was the Philadelphia Eagles defensive coordinator while Packers defensive line coach Mike Trgovac (1995-98) was the team's defensive line coach. With Trgovac and Thomas, Chiefs defensive assistant and secondary coach Al Harris (1998-02) was a cornerback for the Eagles.
Emmitt Thomas went on to coach the Atlanta Falcons (2002-09), with whom he served in numerous positions on the defensive coaching staff, before being promoted to interim head coach in 2007 and assistant head coach and secondary for his final two seasons. It was in Atlanta where Thomas overlapped with Packers secondary coach Joe Whitt Jr. (2007), who was the Falcons assistant defensive backs coach.
Green Bay vice president of administration and player finance Russ Ball (1989-98) was an assistant strength and conditioning coach for eight seasons before moving over to the football operations department as Marty Schottenheimer's administrative assistant.
Packers head coach Mike McCarthy (1993-98) spent numerous seasons on the Chiefs offensive coaching staff, first as an offensive assistant and quality control coach before being promoted to quarterbacks coach.
Assistant offensive line coach Mike Solari (1997-07) spent a decade in Kansas City, first as the offensive line coach and then as offensive coordinator for his final two seasons. Solari was instrumental in the three top scoring seasons in Chiefs history.
Chiefs GM John Dorsey (1984-89, 1991-98, 2000-12) spent the majority of his career with the Packers. First on the field as a linebacker; after his playing career, Dorsey then moved to college scout, before moving up to director of college scouting for two seasons. During his second front office stint in Green Bay, Dorsey was the director of college scouting before being promoted once again to director of football operations in 2012.
Chiefs Head Coach Andy Reid (1992-98) was the tight ends and assistant offensive line coach before becoming quarterbacks coach with the Packers during his final two seasons. As QB Coach, Reid tutored Brett Favre, who earned his third MVP in 1997.
Kansas City defensive backs coach Emmitt Thomas was the Green Bay defensive coordinator in 1999.
Chiefs strength and conditioning coach Barry Rubin (1995-05) served in the same capacity with the Packers.
Kansas City director of pro scouting Will Lewis (1997-99) was a Packers pro scout and then the assistant director of pro personnel for two seasons.
Two members of the Chiefs roster played for the Packers: LBs Frank Zombo (2010-12) and Dezman Moses (2012). Additionally, two members of the Kansas City coaching staff played in Green Bay: offensive coordinator Doug Pederson (1995-98, 2001-04) was a quarterback and defensive assistant and secondary Al Harris (2003-09) was a cornerback. Harris' time in Green Bay was highlighted with a 53-yard game-winning interception return in the 2003 NFC Wild Card game.
Packers vice president of administration and player finance Russ Ball is a graduate of Central Missouri in Warrensburg, Mo. Ball went on to become the head strength and conditioning coach at the University of Missouri from 1982-89. He is from Moberly, Mo.
Green Bay head coach Mike McCarthy played collegiately at Baker University in Baldwin City, Kan., approximately one hour southwest of Kansas City. After his collegiate playing career, McCarthy became a graduate assistant at Fort Hays State in Hays, Kan., in 1987-88.
Chiefs OL Jeff Allen (2008-11) was a member of the University of Illinois offensive line while Packers special teams coordinator Ron Zook (2005-11) was the team's head coach.
Two members of the Green Bay coaching staff coached at the University of Kansas: special teams coordinator Ron Zook (1983) was the defensive coordinator for one season and assistant offensive line coach Mike Solari (1983-85) was the offensive line coach.
Packers CB Sam Shields (2006-09) spent three seasons with Chiefs DL Allen Bailey (2007-10) when the two played for Miami (Fla.). They were a part of the Hurricanes team that played in the 2008 Emerald Bowl and the 2009 Champs Sports Bowl.
Three members of the Chiefs roster spent a single season on the Oklahoma roster when Green Bay FB Aaron Ripkowski (2011-14) was a freshman: OL Donald Stephenson (2008-11), CB Jamell Fleming (2007-11), and LS James Winchester (2010-11). The Sooners won the 2011 Insight Bowl 31-14 against the Iowa Hawkeyes.
Chiefs TE James O'Shaughnessy (2010-14) played alongside Packers LB Nate Palmer (2008-12) when the two were a part of the Illinois State football team.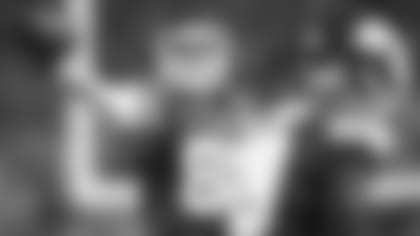 Green Bay DT Mike Daniels (2007-11) and T Bryan Bulaga (2007-09) overlapped two seasons with Kansas City assistant linebackers coach Mark DeLeone (2007-08) when DeLeone served as a student assistant for the Hawkeyes.
Chiefs rookie CB Marcus Peters and Packers director of player personnel Eliot Wolf are both from Oakland, Calif.
Green Bay defensive front assistant Jerry Montgomery and Chiefs head coach Andy Reid and WR De'Anthony Thomas are from Los Angeles, Calif.
Chiefs P Dustin Colquitt shares the same hometown of Knoxville, Tenn. with Packers G Josh Walker.
Green Bay DT Mike Pennel and Kansas City assistant strength & conditioning Coach Brent Salazar both call Denver, Colo., home.
Kansas City OL Jeff Allen and WR Jason Avant and Green Bay LB Nate Palmer and DT Bruce Gaston are all from Chicago, Ill.
Packers RB Alonzo Harris and Chiefs DL Nick Williams were born in Birmingham, Ala.
Chiefs linebackers coach Gary Gibbs and Packers S Chris Banjo were both born in Houston, Texas.
Green Bay WR Davante Adams is from Palo Alto, Calif., along with Kansas City tight ends coach Tom Melvin.
Chiefs pro personnel scouting assistant Randy Ball is the brother of Packers vice president of football administration and player finance Russ Ball.