GAMETIME: 3:05 p.m. CT on Sunday, October 16 at 3:05 p.m.LOCATION: O.co Stadium in Oakland, CaliforniaHOW TO WATCH:KCTV5HOW TO LISTEN:101.1 The FoxGAMCENTER: Chiefs.com
What a difference a week, or in the case of the Kansas City Chiefs (2-2), two weeks, make.
Two weeks ago, the Chiefs faced the Pittsburgh Steelers on Sunday Night Football in a game in which they fell behind early and ultimately lost, 43-14. It was the type of loss that makes a team want to play again right away, but with a Week 5 bye week, the Chiefs didn't have that luxury.
"You don't like sitting on the loss," Chiefs head coach Andy Reid explained earlier this week. "That's not an enjoyable thing. You learn from those things and you move on."
Moving on became a much easier feat with the news the Chiefs announced on Wednesday.
Linebacker Justin Houston, perhaps the defense's most important player, received clearance to resume football-type activity. Then, Reid announced that for the first time in a year, running back Jamaal Charles, perhaps the offense's most important player, would be a full participant in practice.
On Thursday afternoon, every member of the Chiefs current 53-man roster practiced in some capacity, and when the official injury report heading into the game came out Friday, no Chiefs player appeared on the list.
The best part for Kansas City? This all leads into 2016's first version of Raider Week, when the Chiefs travel to the O.co Stadium in Oakland, California, to take on the division-leading Oakland Raiders (4-1) at 3:05 p.m. CT Sunday.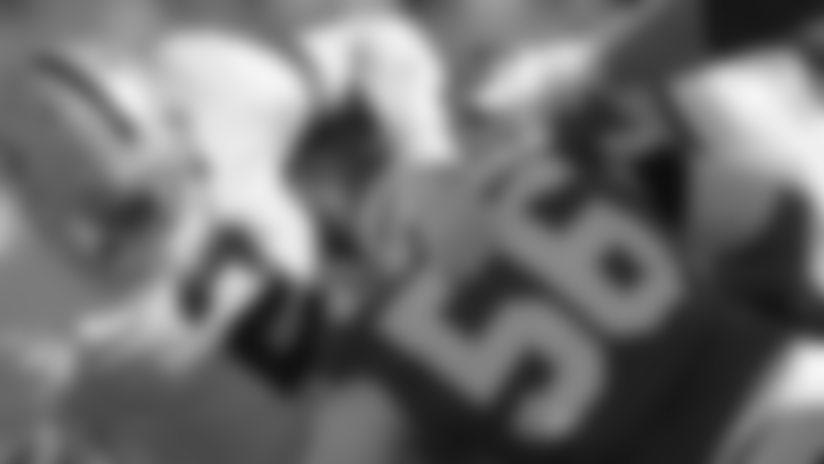 "I love playing in Oakland," LB Derrick Johnson said this week. "I've had a lot of success there over the years, but it's always been tough. And it's always going to be tough in Oakland with that crowd. You love going into a hostile environment. If you can operate in a hostile environment, it brings out the best in you. If you can't overcome the adversity, you're not going to be very good and you're not going to have very much success as a team.
"To be able to go down to playoff-type atmosphere against a very good Raiders team, it'll be a good test for us."
Through their first five games in 2016, the Raiders have displayed a knack for winning the close football game. In each of their four wins, the margin has been by one score or less. And while they are giving up a league-worst 27.4 points per game, they are also averaging a fifth-best 28.4 points per game.
"You've got to find a way to score more points than they do," Chiefs quarterback Alex Smith said this week. "That's the bottom line and what we're trying to do on offense. I think we all know we haven't played to our potential for four quarters and we're going to have to. This league is too good and there's too much parity for us to be falling behind early and not stringing four quarters together."
A potential return to an ordinary amount of playing time for Charles could help provide the boost the Chiefs offense is looking for.
In his first game, against Pittsburgh, Charles only saw 10 snaps and had two rushes for 7 yards, but his comments this week would lead you to believe he is primed for more playing time.
"I'm ready," Charles told the media this week. "I told them to let the training wheels off me. I don't want them on. I know how to ride now, so take them off and let me ride."
As the Chiefs get their starting RB back, the Raiders will be without their starter in Latavius Murray (turf toe) for the second week in a row. Last week against the Chargers, the rookie tandem of DeAndré Washington and Jalen Richard filled in for Murray, combining for 54 yards on 17 rushes.
Starting right tackle Menelik Watson (calf), and his replacement from last game, Vadal Alexander (ankle), will be out this week, potentially helping to open things up for Chiefs linebackers Dee Ford, Tamba Hali and Frank Zombo to get to Raiders QB Derek Carr, something that has been tough to do with a Raiders offensive line that has allowed a league-low five sacks.
Carr, in his third season, is off to a tremendous start, with more than 1,300 yards, 11 touchdowns and just two interceptions.
"I think Derek has had a great year," Chiefs defensive coordinator Bob Sutton said. "Since he's been at Oakland, one of the things that he's done a really, really good job of is getting the ball out of his hands. He's been exceptional at that since he's been there – a rookie to right on through. Very, very good athlete. He can run as good as anybody in our league."
Carr currently posts the league's seventh-best passer rating (102.3), making use of his two favorite targets—wide receivers Amari Cooper and Michael Crabtree, who have a combined six touchdowns.
Tasked with defending Cooper and Crabtree will be Chiefs cornerback Marcus Peters and company. Peters makes his second trip to his hometown of Oakland since becoming a pro Sunday, and while last time he said there was a great deal of emotion, this time for him it's just business.
"I was so excited to get home (last year)," Peters said, "but you know, we talked about it, we had our first game. Everything that happened last year, I was just so overwhelmed and just ready to go home, but [this year], it's just a regular game—trying to go back home and play some good football."
For the Raiders on defense, a player to always watch is defensive end Khalil Mack, who after finishing with the second most sacks in the league last season (15.0), has just one so far. Starting LB Malcolm Smith (quad) is questionable (FULL INJURY REPORT).
In this week's Thursday Night Football matchup, the San Diego Chargers defeated the Denver Broncos, 21-13, which effectively opened up the door for the Chiefs to "reset" the AFC West on Sunday. With a win, every team in the division would have at least two losses on the season.
The rivalry between the Chiefs and Raiders has always been great, since its original days in the 1960s.
But for the first time in a while, the matchup has the feel of one with true division implications.
Raider Week, the old Raider Week, is upon us.