GAMETIME: 7:25 p.m. CT on Thursday, December 8LOCATION: Arrowhead Stadium in Kansas City, MissouriHOW TO WATCH:NBC, NFL Network, Twitter, KSHB localHOW TO LISTEN:101.1 The FoxGAMCENTER: Chiefs.com
The biggest Raider Week in more than a decade is upon us.
The Oakland Raiders (10-2) have won 10 games for the first time since 2002, and they arrive to Arrowhead Stadium to play the Kansas City Chiefs (9-3) Thursday night with both first place in the AFC West and first-round bye position on the line.
"The rivalry is back," said linebacker Derrick Johnson, who confirmed this will be the most important regular-season game he's played in his 12-year career with the Chiefs. "Every season is different, but just looking at this game, not looking back, this is the biggest game thus far."
The last time the Raiders lost was Week 6 against the Chiefs, and they have won six straight games since, beating the likes of the Tampa Bay Buccaneers, Carolina Panthers and Denver Broncos along the way.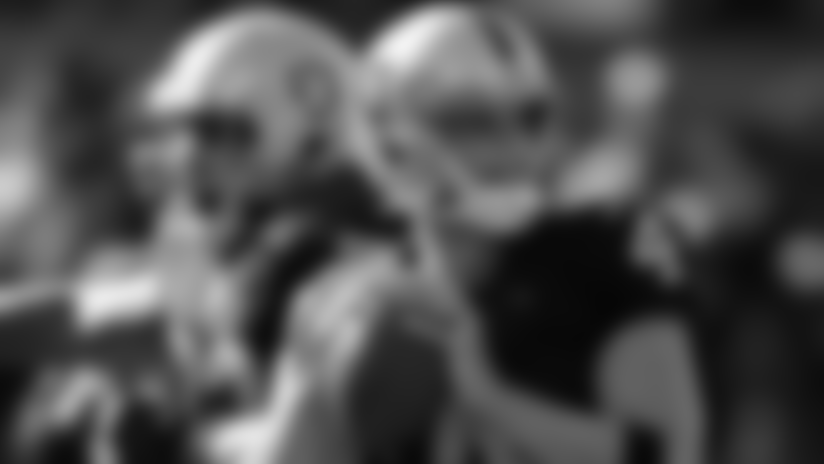 Led by Carr, the Raiders enter Arrowhead with the No. 5 offense in the league based upon yards per game (391.7).
"I think he's real," Chiefs head coach Andy Reid said of Carr. "He's putting years together here now. So that's important, in particular at that position."
Carr played for Reid and his staff in the first Pro Bowl appearance of his career last season.
"He loves the game, and he's passionate about learning," Reid added. "He loves talking football. So, we were kind of in a low key setting, like a real low key setting over there, but he was interested in whatever you could share with him being a Raider."
Carr's two favorite targets are Michael Crabtree and Amari Cooper, who have combined for 1,766 of his 3,375 yards on the season. Cooper's 981 yards are good for sixth in the league.
Led by Marcus Peters and Eric Berry, the Chiefs will look to contain Crabtree and Cooper on Thursday night.
Berry nearly single-handedly won the game for the Chiefs last week with a 37-yard pick-six and the first "pick-two" in NFL history. His eight points made the difference in the Chiefs' 29-28 victory and he was rewarded with his second AFC Defensive Player of the Week award of the season.
"The story is phenomenal," Reid said. "What happened Sunday was phenomenal. The support his parents gave him was huge in his recovery. When you're around here, it's all about football, and that's the part you appreciate – him coming to work and bringing that attitude. There's never a day off. It's let's stay focused, let's go through the process, let's get ready to play the game and then, play it hard. That can be contagious."
Berry's message to the team right after the win in Atlanta was to get right back to work with the quick four-day turnaround.
"I'm ready for the Raiders," Berry said immediately after the game. "We have a short week, so there is nothing we can do about that. So on the way back—we'll watch the Raiders and see what they did."
Linebacker Justin Houston is set to play the Oakland Raiders for the first time since 2014, and the team sack leader, Dee Ford, is expected to be fully healthy after playing in limited snaps against Atlanta.
The combination of pressure from the Chiefs' elite linebacker corps, plus that of an emerging Chris Jones, could mean good things for Kansas City, as the Raiders boast one of the best offensive lines in the league.
"Their offense is designed for [Carr] to get the ball out pretty fast – that's why he doesn't get sacked that much," Jones said. "Their offensive line is a very physical group of guys. Those are some big, dirty guys. They're hefty and like to drive you into the ground, so you have to be very physical with those guys."
Only defensive linemen Dontari Poe and Kendall Reyes are questionable for the Chiefs (FULL INJURY REPORT).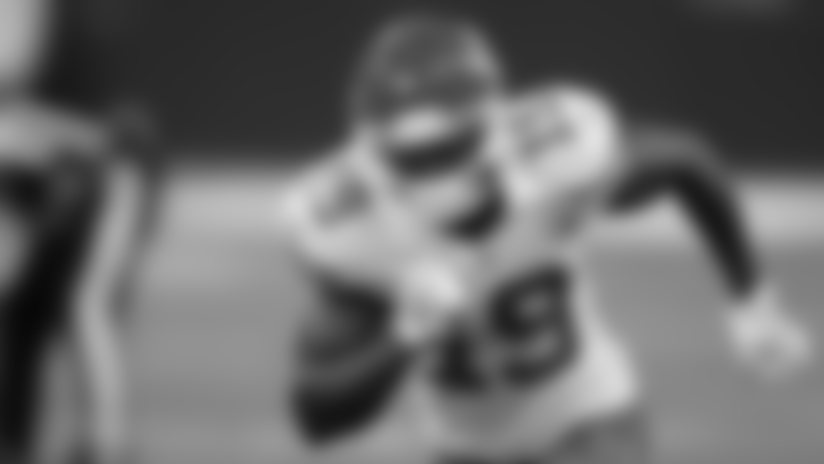 On the offensive side of the ball, Reid said that the Chiefs are "optimistic" wide receiver Jeremy Maclin will make his return Thursday night, and he was listed without an official injury designation headed into the game. Maclin hasn't played since leaving the Chiefs' Week 9 game against the Jacksonville Jaguars due to a groin injury.
"If that's the case, it'll be an awesome addition," Smith said. "Jeremy is a big-time player and to get him back on the field – the more weapons you have, the better."
In Maclin's absence, Smith has turned to tight end Travis Kelce, who has posted three straight games with 100 yards or more, and rookie WR Tyreek Hill, who leads all wideouts in receptions (50) and yards receiving.
"We're walking the fine line of not putting too much on his plate and letting him go out and play fast to utilize his strengths," Smith said of Hill. "He's done a great job of preparing himself week in and week out. It's a long season for rookies with a lot on their plates. For a young guy, he's done really, really well with it."
The player to watch on defense for the Raiders is DL Khalil Mack, who has matched Ford with his 10.0 sacks this season. As a whole, the Oakland defense ranks No. 30 in the league based upon yards allowed per game (389.7). The Raiders' starting safety, rookie Karl Joseph, will not play due to a toe injury he suffered last game.
With the temperature at kickoff expected to be sub-30 degrees, both the Chiefs and Raiders running backs could play a huge role in deciding this game, so expect the Chiefs to strategically utilize some combination of Spencer Ware and Charcandrick West, as the Raiders turn to Latavius Murray and rookie Jalen Richard.
Richard is averaging 5.8 yards per carry in 62 rush attempts this season, so the Chiefs defense could have its hands full.
For the first time in a long time, a matchup between the visiting Raiders and Chiefs means something real.
You'll sometimes hear NFL analysts talk about a playoff atmosphere; this week isn't even a question.
To the players, to the coaches and to the fans, it's an expectation.