GAMETIME:7:25 p.m. CT on Thursday, October 19
LOCATION: Oakland-Alameda Coliseum in Oakland, Calif.
HOW TO LISTEN: 101.1 The Fox
The Kansas City Chiefs may have dropped their first game of the season last Sunday, though they didn't have much time to think about it.
It was only a handful of days ago that Kansas City fell to the Pittsburgh Steelers in a close one, but it's already in the rear view mirror as the Chiefs clash with the Oakland Raiders on Thursday Night Football.
It's the 114th edition of one of the greatest rivalries in all of sports, with Kansas City owning a 60-51-2 all-time advantage, and it'll again take place on the big stage in front of a national audience.
If that seems familiar, it wasn't too long ago that these two teams matched up under the lights, doing so on Thursday Night Football at Arrowhead Stadium last December.
The Chiefs won that game, 21-13, behind a strong performance from quarterback Alex Smith, tight end Travis Kelce and wide receiver Tyreek Hill, who returned a punt 78 yards for a touchdown as the crowd chanted his name.
The contest was one to remember and another entry into Kansas City's stretch of success against their AFC West foe.
Since arriving in Kansas City in 2013, Smith is 7-1 against Oakland, leading the offense to nearly 30 points per game. He's posted a passer rating of 106.2 in those meetings, the best mark ever for a Chiefs' quarterback against the Raiders, tossing 14 touchdowns to just three interceptions.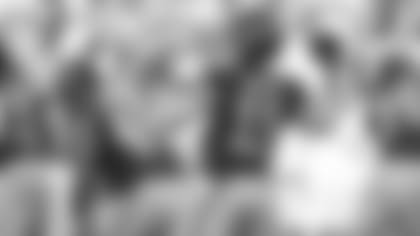 The Chiefs could use another stellar performance from their signal caller on Thursday night in a season that's been rich in them.
Smith leads the NFL in passer rating (119.2), completion percentage (72.9) and yards per attempt (8.53) while ranking third in yards (1,637) and tied for fifth in touchdowns (12). His passer rating topped 100.0 in each of his first five contests before slipping a bit against Pittsburgh, though he still threw for 246 yards and a score without a turnover in the game.
The Raiders, meanwhile, have struggled against opposing passers this season, yielding the second-highest passer rating to opposing quarterbacks (105.4) in the league, and they're the only team yet to haul in an interception.
Setting the tone for the offense will again be rookie tailback Kareem Hunt, who leads the NFL with 885 yards from scrimmage. Kansas City's third-round pick out of the University of Toledo has tallied at least 100 yards of offense in each of his first six career games – an NFL record – and will be looking for more on Thursday.
Smith, Hunt and the rest of the Chiefs will find themselves up against a Raiders team that's looking for answers.
Oakland raced out to a 2-0 start before dropping each of its last four contests – its longest losing streak since 2014 – and the offense has struggled mightily.
The Raiders have averaged just 13 points per game during the four-game slide, and Pro Bowl quarterback Derek Carr has been in and out of the lineup with a back injury.
While healthy, Oakland's young quarterback has been one of the best in the league in his four-year tenure as a professional, but he's never been able to find much success against Kansas City, posting a 68.1 passer rating in six career games against the Chiefs - losing five straight.
Though despite their recent struggles, Carr and the Raiders have playmakers all over the field.
It starts with running back Marshawn Lynch, who was coaxed out of retirement to play for his hometown team this offseason.
Lynch is averaging just 3.7 yards per carry this season, but his physicality as a runner is something the stat sheet can't illustrate.
"He's the same guy," said Defensive Coordinator Bob Sutton. "He runs hard and he's a contact runner – he loves contact. He's going to seek you out and with his size and strength, this isn't a guy you can tackle (easily)."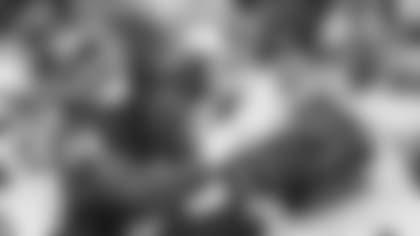 Carr also has a slew of talented receivers in Michael Crabtree, Amari Cooper, Jared Cook and Cordarrelle Patterson, among others, and led a 12 win team just a season ago with largely the same cast of characters.
"They have a balanced (attack)," Sutton said. "They have some really talented receivers, the tight end has added a dimension to them, Marshawn's added that sort of nasty power running and Carr is playing as well as anybody over the past couple years."
Talented as the Raiders are, the Chiefs are more than capable of leaving Oakland with a win and a bit of history, too.
Kansas City will put two streaks on the line on Thursday night, both of which are tied for franchise records.
The first is the Chiefs' nine-game winning streak on the road, which dates back to Week 4 of last season. Kansas City is averaging 31.1 points in those games, winning five of them by double digits, and one more victory would set the franchise's all-time mark.
The Chiefs have also been perfect against the AFC West in their last 12 contests, including a sweep of the division last season. The streak is the longest active run in the NFL, and is tied for the longest in team history.
Those records – and another entry into the win column – are all attainable on Thursday as the Chiefs take on their classic rival in primetime.