GAMETIME: 7 p.m. CST on Thursday, September 3
LOCATION: Edward Jones Dome, St. Louis, Mo.
HOW TO WATCH: CBS (KCTV5 local) | NFL Network Game Rewind (Saturday, 2:00 a.m. CST)
HOW TO LISTEN:101.1 The Fox
GAMCENTER: Chiefs.com
If January and February, the playoffs, mark the best time of the National Football League year, the beginning of September, when nearly 40 players on each team league-wide are told their dream is over, has to be the worst.
Backup quarterback Chase Daniel, who Kansas City Chiefs (3-0) head coach Andy Reid said will likely play for most of the fourth and final preseason game against the St. Louis Rams (0-3) Thursday night, has been through it before.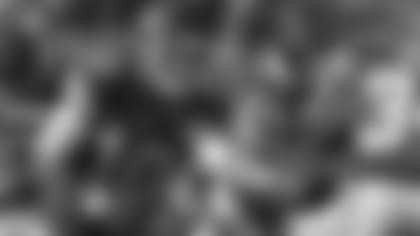 "It's horrible," Daniel said of this time of year. "For these rookies that have never been cut before, it's difficult. I was cut multiple times in my first year in New Orleans; I was on and off of the practice squad and on and off of the active roster. I got cut from Washington, so it's very difficult."
Daniel, now a seven-year veteran, of course has nothing to worry about this year.
After knocking the San Diego Chargers out of the playoffs in his lone start last year, he has played some of the best football of his career this preseason, having completed 25 of 33 passes for 271 yards passing, four touchdowns and a 139.0 quarterback rating, the seventh best in the league.
Even though this game won't count, he's preached to his fellow teammates to prepare like it does.
"Your focus is on the St. Louis Rams and going out there and putting together one heck of a game and making the coaches' decision in there tough and difficult," he explained, "and when we're done with the game and we know who's on the team, then we'll worry about Houston."
On Tuesday, the Chiefs made four roster moves in order to get to the 75-man maximum. After Thursday night's game, the Chiefs will face a Saturday deadline at 3 p.m. Central Time to meet the final 53-man requirement.
While the starters won't play much, if at all, against the Rams, this game is critical for Reid and his coaching staff to make all of those final decisions. "Most of the guys – the ones that we're on the fence about – are going to get an opportunity to play," he said. "We'll go through and evaluate. There are some spots that are very important for the reps, that these guys get in for our evaluation of them."
One of the key components for making the team as a "bubble" player will be usefulness on special teams, and coordinator Dave Toub highlighted what he looks for in those roles earlier this week.
"Guys that make plays, guys that are fast," he explained. "Speed is probably the number one thing on special teams that we look for—not necessarily someone that's probably the most instinctive player, but somebody that's fast and disruptive on special teams—those are guys that you can work with and develop and turn them into really good special teams players."
A player to watch closely for the Chiefs against the Rams is tight end Demetrius Harris, who finally returned to practice this week after being injured with a broken foot since last November.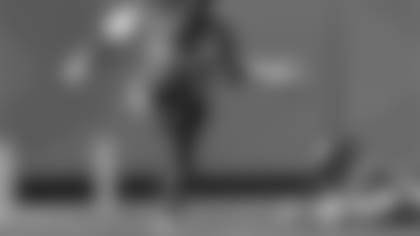 Reid said that there's a "good chance" Harris, who was an essential piece to his highly effective three-TE set last season, would play in the game.
"It's just a matter of him getting his sea legs back with him," offensive coordinator Doug Pederson said of Harris this week. "From our standpoint, it's great to have him back and to see him back out on the field. But really, for him to get himself into football shape right now is kind of the expectation we have going forward."
Thursday night's game against the Rams is for the Governor's Cup, a trophy that's awarded when the two teams from Missouri play in either the preseason or regular season.
In the regular season, the Chiefs lead the Rams 6-0, including last year's 34-7 Week 8 win, but in the preseason, the Rams lead the series 9-5.
If the Chiefs can keep the cup in this one, they'll finish with a perfect preseason record for the first time since 1969.
And for obvious reason, that's as good an omen as you can ask for.
---
Photos from the Chiefs week eight win against the St Louis Rams