A mere 241 miles from stadium to stadium down Interstate 70 separates the Kansas City Chiefs and the St. Louis Rams. They are set to square off in the fourth and final preseason game of 2015 on Thursday.
The two teams last met in Week 8 of the 2014 regular season with the Chiefs claiming the win, 34-7, and with it, the Governor's Cup. In the regular season, the Chiefs hold a 7-4 advantage and are undefeated (6-0) against the Rams since the franchise relocated to St. Louis.
The last time the Chiefs and Rams met in the preseason was Week 3 of the 2012 preseason. The two teams played at the Edward Jones Dome, with the Rams coming out on top, 31-17.
Thursday's game includes numerous connections, from hometown heroes to professional stints.
Division I college football reunions also return, this time with the majority of connections featuring SEC counterparts Georgia and Auburn.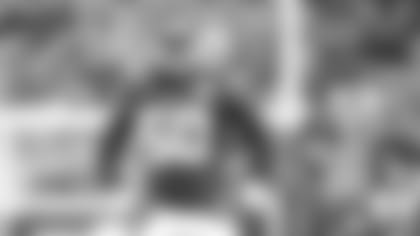 The Chiefs have a total of five former Bulldogs on their roster and the Rams have two, and each helped contribute to Georgia's 18-year bowl game bid streak beginning in 1997.
Chiefs LB Justin Houston(2007-10), QB Aaron Murray(2009-13), S Sanders Commings(2008-12), WR Chris Conley(2011-14) and LB Ramik Wilson(2011-14) played at the University of Georgia, as did Rams LB Alec Ogletree(2010-12) and RB Todd Gurley(2012-14).
The Rams boast seven former Tigers—six on the roster and one on the coaching staff. Ben Grubbsand Dee Ford, the No. 23 overall pick in the 2014 NFL draft by Kansas City, represent the SEC powerhouse on the Chiefs roster.
Rams LB Daren Bates(2009-11) won a national championship with Chiefs LB Dee Ford(2009-13) in 2010 when the two played at Auburn. Ford also played with Rams RB Tre Mason(2011-13) and OT Greg Robinson(2011-13) when the three reached the 2014 BCS National Championship Game before falling to Florida State. Robinson and Ford were both drafted in 2014, going second and 23rd overall, respectively.
Additionally, Rams offensive assistant Barrett Trotter(2010-11) was a quarterback at Auburn, along with WR Emory Blake(2009-12) and DT Nick Fairley(2009-10).
Noteworthy:Robinson and newly signed Rams CB Trovon Reed (2010-14) are teammates once again after the two played together through high school in Thibodaux, La., and at Auburn. Reed signed with the Rams on Aug. 4 after a stint with the Seahawks in May.
Noteworthy:Ogletree* *has a twin brother named Alexander who played fullback for Georgia.
Rams DB Brandon McGee(2009-12) and G Brandon Washington(2009-11) overlapped at the University of Miami with Chiefs DE Allen Bailey(2007-10).
St. Louis CB Marcus Roberson(2011-13) spent one season at the University of Florida with Chiefs DT Jaye Howard(2007-11).
Rams P Johnny Hekker(2008-11) was a senior when Chiefs rookie LB D.J. Alexander(2011-14) was a freshman at Oregon State. Alexander, in addition to CB Steven Nelson(2013-14), teamed up with Rams QB Sean Mannion(2011-14) while at Oregon State. The trio won the 2013 Hawaii Bowl.
St. Louis DE Martin Ifedi(2011-2014) was a redshirt freshman at Memphis when Kansas City DT Dontari Poe(2009-2011) registered 33 tackles and eight tackles for loss during his junior campaign.
Rams assistant head coach Dave McGinniscoached at two local colleges: first at the University of Missouri (1975-77) as a graduate assistant before being promoted to defensive backs coach. McGinnis later went on to coach defensive ends and linebackers at Kansas State University (1983-85).
Chiefs DL Rakeem Nunez-Roches(2011-14) and Rams QB Austin Davis(2008-11) overlapped at Southern Miss for one season.
Kansas City G Zach Fulton(2010-13) and QB Tyler Bray(2010-12) were teammates of Rams P Michael Palardyat the University of Tennessee.
Rams RB Isaiah Pead(2008-11) and Chiefs TE Travis Kelce(2009-12) were teammates at Cincinnati for three seasons.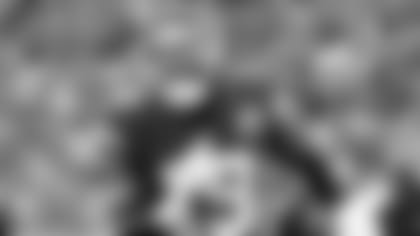 Rams QB Nick Foles(2012-14) was a third-round pick of the Eagles and set numerous Eagles rookie passing records in his one season with Reid. Foles also played with Chiefs WR Jeremy Maclin(2009-14) when Maclin was a member of the Eagles offense.
Chiefs defensive assistant Al Harris(2011) ended his 14-year NFL career with the St. Louis Rams. He started five games as a cornerback during the 2011 season.
Rams C Tim Barnesis originally from Longwood, Mo. He prepped at Pettis County Northwest High School in Hughesville, Mo., where he was ranked the No. 4 overall prospect in the state according to Rivals.com. Barnes went on to attend the University of Missouri and started all 13 games during the 2009 season. He was part of an offensive line that gave up just 20 sacks during that season.
Rams CB E.J. Gainesis an Independence, Mo., native, where he attended Fort Osage High School. Gaines was a two-time First-Team All-State performer and eventually accepted a scholarship at the University of Missouri. He became a three-year starter at cornerback for the Tigers and recorded eight interceptions in his collegiate career.
Rams K Greg Zuerleinattended Missouri Western State University, the official home of the Kansas City Chiefs training camp.
Rams assistant head coach Dave McGinnisis an Independence, Kan., native.
Chiefs WR Jeremy Maclinattended Kirkwood High School in Kirkwood, Mo., approximately 20 minutes west of St. Louis.
Chiefs DB Kevin Shortwent to high school approximately 30 minutes north of St. Louis at Hazelwood Central High School in Florissant, Mo.
Rams rookie DE Matt Longacreattended Northwest Missouri State where he was named MIAA Defensive Player of the Year in 2014.