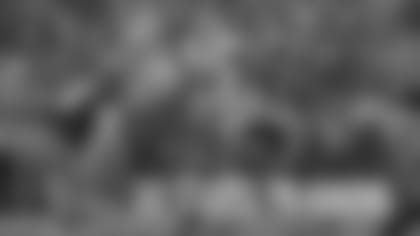 ](https://www.draftkings.com/)
The Kansas City Chiefs (3-0) take their undefeated record to primetime this week as they host the Washington Redskins (2-1) at Arrowhead Stadium on ESPN's Monday Night Football.
It's one of three primetime games for the Chiefs over the next four weeks, and it'll be the second in a row for the Redskins, who are coming off an impressive 27-10 win over the Oakland Raiders last Sunday night.
"We're playing against a team that's playing really good football," Chiefs coach Andy Reid said earlier this week. "They're coming off a big win and they're well-coached. I think the fans are going to love this, and they're going to fill up Arrowhead.
"It's going to be electric…that's what this league is all about."
Here are 10 stats to know for Chiefs-Redskins on Monday night:
1. The Chiefs have been pretty good at home lately
The Chiefs have won 19 of their last 24 regular-season games at Arrowhead Stadium.
2. The Chiefs, and Andy Reid, have fared well against the Redskins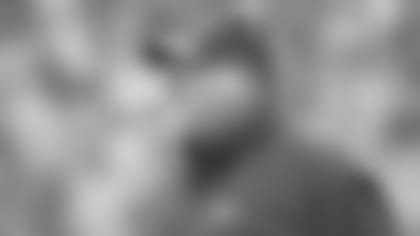 The Chiefs have won six straight and are 8-1 all-time against the Redskins.
Andy Reid, who saw plenty of them in the NFC East during his 14 years with the Philadelphia Eagles, is 18-11 all-time against the Redskins.
Since arriving in Kansas City before the 2013 season, Reid is 5-0 against the NFC East.
3. The last meeting between these two teams wasn't a close one
In Reid's first season with the Chiefs, they faced the Redskins on the road in Week 14 and won the game, 45-10.
It's currently tied for the biggest win in Reid's Chiefs' career—winning by 35 points. The Redskins brought in their current head coach—Jay Gruden—the following year.
4. Rookie RB Kareem Hunt leads the league in rushing, faces challenge this week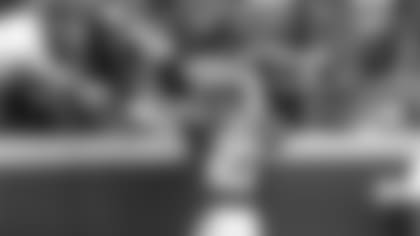 It's been one of the best stories of this young NFL season, but rookie third-round pick Kareem Hunt has been an absolute monster for the Chiefs' offense through the first three games.
Hunt has carried the ball 47 for 401 yards and four touchdowns, and caught nine passes for 137 yards and two touchdowns. He's averaging 9.6 yards every time he touches the football.
Overall, Hunt has 113 more yards rushing than the guy in second place, the Minnesota Vikings' Dalvin Cook (288), and his 538 total yards from scrimmage is 157 yards more than the Los Angeles Rams' Todd Gurley III, who is second with 381.
The Chiefs lead the league with six rushing plays of at least 20 yards this season, but he'll face the league's No. 2 run defense this week. The Redskins have allowed an average of just 62.3 yards rushing per game so far this year.
They're led by veteran linebacker Zach Brown, who ranks third in the league in tackles with 32. Off the edge, Ryan Kerrigan offers plenty both against the run and getting after the passer, and safety D.J. Swearinger is an enforcer on the back end who still stick his nose in there in the run game.
All that said, Hunt ranks as DraftKings' No. 1 running back this week.
5. The Redskins' Chris Thompson can make plays, too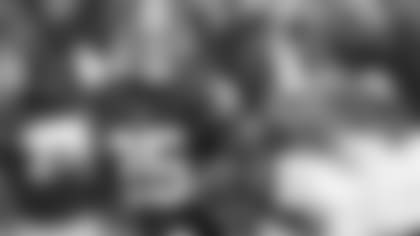 For as impressive as Hunt's 9.6 yards per play from scrimmage has been so far this season, the Redskins' running back Chris Thompson has been even more explosive in limited opportunities.
Thompson has carried the ball 14 times for 119 yards (8.5 ypc) with two touchdowns, and caught 13 passes for 231 yards (17.8 ypc) with two touchdowns as well.
Last Sunday night against the Raiders, Thompson took a little bubble screen on third-and-long and turned it into a 74-yard gain.
He's averaging 12.96 yards every time he touches the football.
At quarterback, the Redskins are led by Kirk Cousins, who has completed 66 of 97 (68 percent) for 784 yards with five touchdowns and an interception. He had the best game of his young season last week against the Raiders, finishing 25 of 30 (83.3 percent) for 365 yards and three touchdowns.
6. Chiefs' punter Dustin Colquitt is on verge of something special
With one more punt that lands inside an opponents' 20-yard line, Dustin Colquitt will have 400 for his career and move into fourth place on the NFL's all-time list.
Colquitt has credited former NFL punter Mike Scifres for helping him with the "rugby style" punt that's helped him achieve this level of success, and he said it's something that's going to mean a lot to him.
7. Justin Houston is back…just like we've been saying
**It was a storyline all offseason—Justin Houston looked healthy and like his old self.
But after playing in just five games last year and missing a chunk of the 2015 season with the same knee injury, the mood was tepid when it came to believing he could be the same player, at least that was the vibe from those who aren't around him every day.
During minicamp, training camp and into the preseason, Houston was running around and looking like the guy who flirted with the NFL's all-time sacks record in 2014.
Through three games this year, Houston has four sacks, which ranks fourth in the NFL, and is Pro Football Focus' top 3-4 outside linebacker in run-stop percentage—an area of his game that never seems to get enough credit.
Basically, Houston is the whole package, and he's been on a path to remind everyone who may have forgotten that.
And whether it's Houston, Dee Ford, who left the game against the Chargers early with a hip injury, or Frank Zombo, the challenge is real this week against the left side of the Redskins' offensive line, which features one of the league's best left tackles in Trent Williams.
According to PFF, Williams has allowed just two sacks in his last 15 games.
8. Alex Smith is off to the best start of his career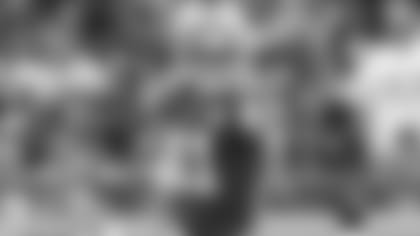 The 13-year NFL veteran has a record of 44-20 in his five years as the Chiefs' starting quarterback, but he's never put up the kind of numbers we've seen through three games this year.
Smith, who ranks as the No. 2 fantasy quarterback so far this year, has completed 77.4 percent of his passes for a 9.21 yards-per-attempt average, which ranks fourth in the NFL. He's thrown seven touchdowns and no interceptions, and his 132.7 quarterback rating is the best mark in the league.
To take it one step further—when the Chiefs have been behind—Smith has completed 25 of 28 (89.3 percent) for 331 yards with four touchdowns.
9. The Chiefs have a crazy streak going on of big touchdown plays
According to Randall Liu—the NFL's Senior Director of Football Communications—the Chiefs have scored a touchdown of 50-plus yards in an NFL-record nine consecutive games.
Receiver Tyreek Hill has six of those plays, Hunt has had three in the first three games of his career this year, while tight end Travis Kelce and receiver Albert Wilson have each chipped in one as well.
10. Chiefs continue to lead league in red zone efficiency
The Chiefs have scored touchdowns 75 percent of the time they enter the red zone, which is the best mark in the league.
It's an area they struggled last year—ranking 30th at just 45.5 percent.
](https://www.draftkings.com/)