GAMETIME: 3:30 p.m. CT on Saturday, August 13
LOCATION: Arrowhead Stadium in Kansas City, Mo.
HOW TO WATCH:CBS Local | NFL Network
HOW TO LISTEN:101.1 The Fox
There may not be a more fitting first preseason opponent for the Kansas City Chiefs than the Seattle Seahawks.
In 2015, while the Chiefs were digging their 1-5 hole, the Seahawks were doing the same at 2-4. Then both teams rallied to make the playoffs—the Chiefs won 10 games in a row to finish 11-5 and the Seahawks finished 10-6.
On Wild Card weekend, both teams won on the road. Then their seasons ended disappointingly in the Divisional Round.
Now both teams look to right the wrongs of 2015 and start 2016 on the right foot.
The 2016 campaign begins this Saturday at 3:30 p.m. when the Chiefs take on the visiting Seahawks at Arrowhead Stadium.
According to Chiefs head coach Andy Reid, quarterback Alex Smith and the first team will play in the first quarter, and the newly-signed Nick Foles and the second team will take the second quarter.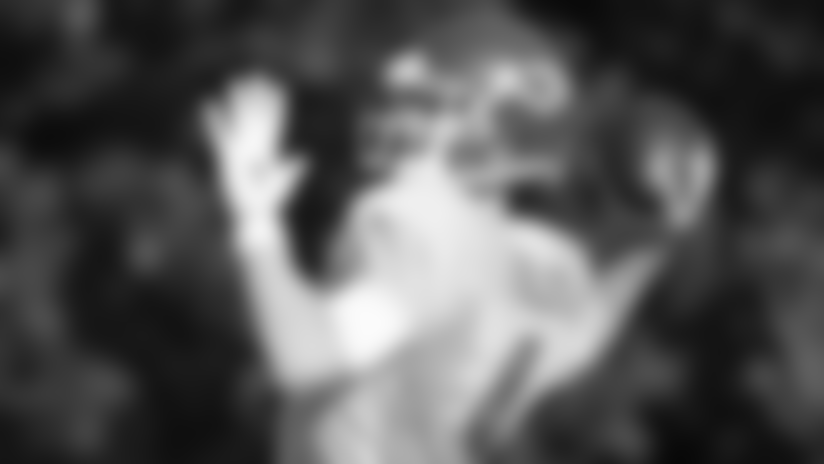 "I'm excited to be back on the field and to be with these guys," Foles explained Wednesday. "I'm going to go out there and give it everything I have. You get an opportunity before the season starts to get those live bullets coming at you and just getting the feel of the game. We've been going against our defense and seeing our defense and to get a different look that's an opposing team, those reps are priceless. You can't get them any other way."
Tyler Bray, Aaron Murray and Kevin Hogan will split reps in the second half.
Besides seeing Foles and Hogan, a number of new players who could have a significant impact on the 2016 season will be on the field as Chiefs for the very first time.
Offseason signee Mitch Schwartz will start with the first team at the right tackle position, and rookie picks Chris Jones, KeiVarae Russell, Parker Ehinger, Eric Murray, Demarcus Robinson, Tyreek Hill, D.J. White and Dadi Nicolas are all expected to play.
"You definitely want to enjoy that moment," Reid said of the rookies' first time at Arrowhead. "A lot of people don't have that opportunity to do that. Make sure to study the game plan, so you have that down and you can just go play… How are you going to handle that situation – when the lights are on and a lot of people are in the stands?"
One position the Chiefs could be evaluating closely is at the inside "Mike" linebacker position, where Ramik Wilson could play with the first team as starter Josh Mauga continues to recover from a groin strain suffered at training camp.
Wilson has had a very good training camp, and having that translate to a live, in-game situation would only help his chances for further action on the field.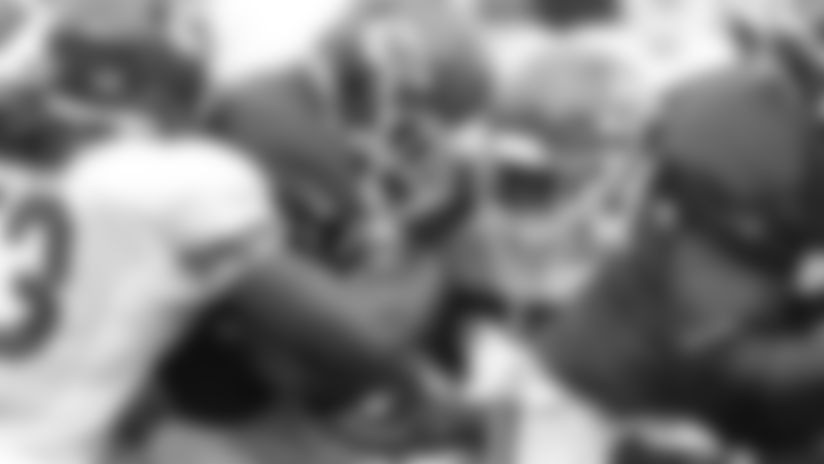 "He has really good instincts and he's been an impressive guy," defensive coordinator Bob Sutton said of Wilson last week. "When he played last year, he did a really good job for us and he's been able to play run and pass equally well."
As Mauga may be held out, it remains to be seen how much playing time LB Dezman Moses, who left practice with a glute spasm on Wednesday, will get. Running back Jamaal Charles and LBs Tamba Hali and Justin Houston are still on the PUP list and are not expected to play. 
One player expected to make his return for the Chiefs is cornerback Phillip Gaines. Gaines tore his left ACL during Week 3's Monday Night Football game against the Green Bay Packers last season.
Gaines is in the mix for the right cornerback position, which the Chiefs still need to address after the offseason departure of Sean Smith to the Oakland Raiders.
Sutton weighed in on the position earlier this camp.
"We have Phillip Gaines whose working his ways back in off of the injury and we think he's done a good job," he said. "We have Steve Nelson who's playing out there as well, and also playing inside. Then we've got all of the young corners out there whether they're lined up on that side we're just evaluating it as corners."
Like Gaines, LB Justin March, who tore his right meniscus last preseason, will return to the field as well.
Entering Saturday, the Chiefs have to answer a number of questions surrounding their depth chart, and the game will mark the beginning of the evaluation period.
Not only are the Chiefs competing with the Seahawks for a victory, they are also competing with each other.
The 90-man Chiefs roster will eventually be cut down to 53, and Saturday truly jumpstarts that process.