GAMETIME: Noon CST on Sunday, December 21LOCATION: Heinz Field, Pittsburgh, Pa.HOW TO WATCH: CBS (KCTV5 local)HOW TO LISTEN: 101.1 The Fox | NFL Network Game Rewind (Monday, 11:00 a.m. CST)GAMCENTER/LIVEBLOG:KCChiefs.com
When the Kansas City Chiefs (8-6) visit the Pittsburgh Steelers (9-5) in their Week 16 matchup on Sunday at Heinz Field, it won't be a playoff game, but it might as well be.
The Chiefs need to beat the Steelers to keep their postseason hopes alive while the Steelers can clinch their first playoff berth since 2011 with a win against Kansas City.
"I don't think you focus on that," Reid said this week. "You focus on the things we've talked about each week and that's study the opponent."
When you think of the Pittsburgh Steelers, you think of a gritty, tough, defensive-minded team that has primarily beaten opposing offenses throughout the years by keeping them out of the end zone. That's how Pittsburgh defensive coordinator Dick LeBeau has drawn it up since he began his career as an NFL coach in 1973, the year after Steelers head coach Mike Tomlin was born.
But 2014 has proven to be different.
The Steelers, who lead the league in offensive yards per game, have mostly beaten teams through displays of spectacular offense. In their 14 games this season, they have scored at least 30 points six times.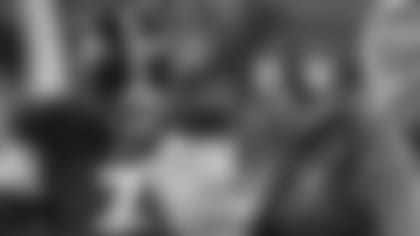 While in command of that offense coordinated by ex-Chiefs head coach Todd Haley, quarterback Ben Roethlisberger (No. 7) has excelled.
"He is a guy that doesn't get rattled," Chiefs defensive coordinator Bob Sutton said of Roethlisberger. "He is one of those quarterbacks that just knows how to keep plays alive scrambling. He is not fast but he is deceivingly quick and just maneuvering and that's what makes him great.
"I think you have to put him up there with one of the elite quarterbacks especially with the year he is having right now. He is just very efficient at what he does."
Roethlisberger has thrown 29 touchdowns and only eight interceptions this season, principally working with standout wide receiver Antonio Brown (No. 84), who is having the best season of his career.
Brown, with 115 receptions in 159 targets for 1,498 yards, leads the league in all three categories and is a dangerous weapon that the Chiefs will need to deal with.
"I've seen him go against double-coverage and beat them, I've seen him go against single coverage and beat it," Chiefs safety Kurt Coleman said of Brown. "He is a handful so we might lose a couple hours of sleep trying to figure out how we are going to stop him but I think what we have to do best is limit their explosive plays."
Complimenting that explosive Steelers pass game is second-year running back Le'Veon Bell (No. 26), who has compiled 1,278 yards rushing, second in the league only to the Cowboys' DeMarco Murray, who has been given 89 more carries to work with.
Bell is fifth in the league among running backs in yards per attempt (4.9).
The Chiefs rushing defense, which looked better in the win against the Raiders last week, will need to keep Bell's numbers down in order to get the win.
On offense, quarterback Alex Smith will want to take advantage of a Steelers pass defense ranked 25th in the league based on yards per game.
"It's always when you get the look you want," Smith said this week of airing the ball out down the field. "We're stretching the field, reading the defense and obviously some play calls are more aggressive than others. But that is always the mentality depending on the look and the play call, you are operating that play."
Safety Troy Polamalu (No. 43) is officially listed as doubtful for the Steelers after missing practice all week with a knee issue, so that should give Smith both more time and room to work with.
Of all the Chiefs receivers, Jason Avant, Albert Wilson and Dwayne Bowe saw the most snaps against the Raiders last week, and the Chiefs should turn to that trio once again.
Once again, the Chiefs offensive line will be called upon to protect Smith against two of the league's best pass rushers in defensive lineman Cameron Heyward (No. 97) and linebacker James Harrison (No. 92), who still at the age of 36 has shown an ability to bring it this season. Harrison expects to be back after missing the last two weeks with a knee injury.
For the Chiefs, their biggest offensive weapon in running back Jamaal Charles should be fully prepared to go up against the Steelers despite nagging ankle and knee issues the past few weeks.
In an up-and-down Chiefs season, the playoffs started three weeks early.
Last week, the Chiefs won their first must-win against the Raiders, and this week, they head into a raucous Pittsburgh environment needing the same to keep control of their own destiny.
Win again, and the Week 17 date with the rival Chargers will be for a playoff berth.
Lose, and it's all but over.
The starting roster of the Pittsburgh Steelers