GAMETIME:12 p.m. CST on Sunday, October 25
LOCATION: Arrowhead Stadium in Kansas City, Mo.
HOW TO WATCH:CBS | KCTV5 Local
HOW TO LISTEN:101.1 The Fox
Of the five games in a row the Kansas City Chiefs (1-5) have lost since their lone win Week 1 against the Houston Texans, three of them have been by a touchdown or less.
It's the type of statistic that can drive one mad, but at the same time, the silver lining is that it also may instill a belief that perhaps the Chiefs are right there.
"In the National Football League, things are close," said head coach Andy Reid this week. "You see it by our scores, but things are close. And it's one play here or there that matters and that's really where we've got to focus in and get that taken care of.
"Whether it's a play call, whether it's an opportunity to make a play, if the play works that's called, then we've all got to kind of step that up and get over that hump. There's a very fine line between winning and losing in this league. And you can say it by score for us – literally, it's very, very close here."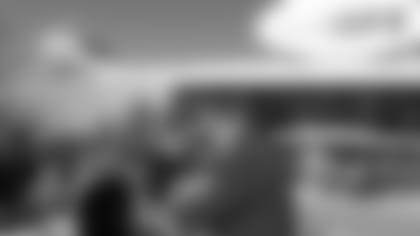 On Sunday, the Chiefs return to Arrowhead Stadium to play host to the Pittsburgh Steelers (4-2), who are coming off of two consecutive wins over the San Diego Chargers and Arizona Cardinals.
The biggest story heading into the game this week is the Pittsburgh quarterback situation, as Steelers starter Ben Roethlisberger has been out since Week 3 after suffering a sprained MCL against the St. Louis Rams.
In Roethlisberger's place, backup Michael Vick led the Steelers to a 1-1 record, but injured his hamstring in last week's game against the Arizona Cardinals. Landry Jones came into the game to replace Vick and went 8 of 12 with 2 touchdowns to lead the Steelers to a 25-13 victory.
"I think it speaks well for his ability to prepare," Chiefs defensive coordinator Bob Sutton said of Jones, "because that's the challenge for any guy that's a backup – and he was actually the third – so he obviously drilled down the opportunities leading up to that, preseason … It speaks well for the guy when he comes in and does it. He's got some composure.
"The players responded well to him. He did a heck of a job in a very difficult situation."
With Vick officially listed as out and Roethlisberger officially listed as questionable, Jones is expected to start for the first time in his career.
Jones has a number of weapons to watch for within an outstanding Pittsburgh offense. In addition to Le'Veon Bell, who is one of the smartest and patient running backs in the league, the Steelers have last year's yards receiving leader in Antonio Brown to lead an outstanding receiving corps.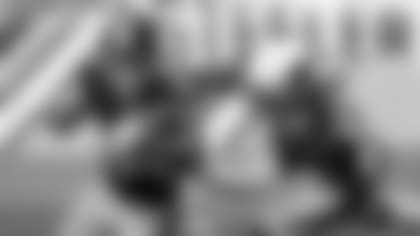 "Collectively, they're a really talented group," Sutton said. "You have Antonio Brown, who's the most targeted guy in the NFL. But you can't just deal with him and say 'hey, take him, carry him' and it's over – there's a lot of other weapons there."
In order for Jones to utilize those weapons, he'll look to a line counting on a new member after left tackle Kelvin Beachum tore his ACL last week, ending his season.
Alejandro Villanueva will start for the first time in his career in his place after transitioning from a defensive end to an offensive lineman during the 2014 season.
Depending on the scheme and situation, that inexperience could bode well for outside linebackers Tamba Hali, Dee Ford and Justin Houston.
Up front for the Chiefs defense, look for Nicholas Williams to continue to garner more snaps as starter Mike DeVito has been ruled out for the game with a concussion.
The Chiefs received good news Friday afternoon when they found out wide receiver Jeremy Maclin passed concussion protocol and could practice.
Although he is officially listed as questionable, the hope is that Maclin, who leads the Chiefs in targets (56), receptions (39) and yards receiving (531), can go. If he cannot, Kansas City will once again turn to second-year WR Albert Wilson and rookie WR Chris Conley in the passing game.
"It's a big task for [Albert Wilson and Chris Conley]," Chiefs offensive coordinator Doug Pederson explained. "They're going to get multiple reps obviously and extended play. You've got to rely on, I think, not only those guys, but Travis Kelce and your running game."
The matchup against the Steelers will be Kansas City's second without RB Jamaal Charles, who lost his season to a torn ACL.
In his absence last week, Charcandrick West and Knile Davis combined for 14 carries and 46 yards.
A point of focus for the Chiefs in this game will be to protect QB Alex Smith, who has been taken down 23 times this year. Smith will be facing a Steelers defense, which for the first time since 2003, has a defensive coordinator other than Dick LeBeau.
That considered, despite LeBeau now being with the Tennessee Titans, new defensive coordinator Keith Butler has retained the zone-blitz scheme famous for its intense pressure.
How the Chiefs handle the scheme will largely depend on Smith.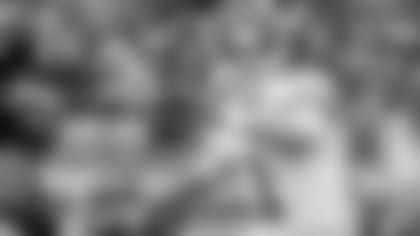 "Every team is going to bring pressure," Pederson said. "It's just a matter of identifying the proper guys and then once you identify the right guy - one guy - then your rules take care of themselves. Again, that falls back on the quarterback identifying the proper [player] and then you just apply your rules from there."
At 1-5, the Chiefs return to the comforts of Arrowhead Stadium desperately needing a victory to right the ship.
The hole is deep, and the Chiefs know that, but a win at home would be a step in the right direction.
With so many of the Chiefs games this season being within a touchdown, coach Reid is right. They are very close.
But with five losses so early in the season, the room for error has dissipated.