GAMETIME: 7:30 p.m. CT on Sunday, October 2LOCATION: Heinz Field in Pittsburgh, Pa.HOW TO WATCH:NBCHOW TO LISTEN:101.1 The FoxGAMCENTER: Chiefs.com
There is something about Sunday Night Football that makes the game at hand feel a little bit more important.
"You get ready to play under the lights," quarterback Alex Smith, whose Kansas City Chiefs (2-1) take on the Pittsburgh Steelers (2-1) this Sunday night, said this week. "As a pro, that happens less and less. These are primetime games with everybody watching and they're fun—you embrace them. It will be an amazing atmosphere with a ton of energy."
Heinz Field in Pittsburgh has been good to the Steelers in recent years. During the past three seasons, the Steelers are 13-4 during the regular season at home.
"It will be loud for sure," Smith added. "Every place is loud and we'll have to be good communicating in all forms. This will be loud and we anticipate that. We'll need to be good on the details."
Smith and the offense could be in for a boost with the possible return of running back Jamaal Charles, who for the first time this season, is listed as questionable.
"It's been good," head coach Andy Reid said Friday of Charles' practice week. "He's done a little bit of team, a little bit of scout. He's mixed it in and out and looks like he's getting better all the time. We'll just have to see how he does here."
Starting right guard Laurent Duvernay-Tardif, who had been dealing with a high-ankle sprain, practiced all week. Staring left guard Parker Ehinger, who is dealing with a concussion, was limited all week. Neither has an official injury designation headed into Sunday night. Jah Reid is officially listed as out due to both knee and ankle injuries.
With Charles questionable and Charcandrick West (ankle) out, Spencer Ware would be in line to once again receive the bulk of the snaps at the running back position.
Ware has already been putting together a fantastic season to this point, as his 387 yards from scrimmage statistic is good for fourth in the entire league.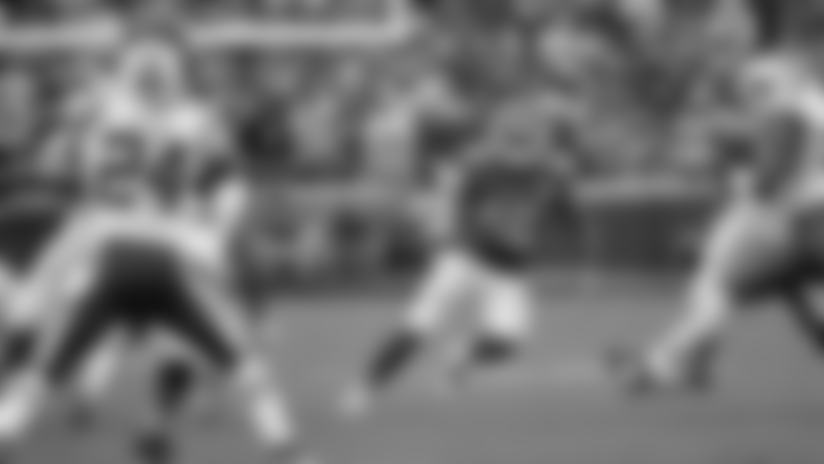 "Spencer, he's worked very hard at doing it, at getting himself right," Reid said this week. "Remember, he started off as a fullback, so he put on some weight and then he was thrown in as a halfback holding all of that weight. He made the team as really a fullback, catch-all kind of guy.
"This offseason, he kicked himself down to what you'd be as a tailback and is productive here. He has a good coach, Eric Bieniemy, he understands the position, he listens to everything, easy to coach, smart."
Ware could be aided by the fact that the Pittsburgh tackle leader, inside linebacker Ryan Shazier, will be out due to a knee injury. Starting safety Robert Golden will also miss the game with a foot injury.
As a whole, the Steelers defense has struggled to this point of the season, giving up 407.3 yards per game for a rank of No. 26 in the league.
The Pittsburgh offense has been a bit better.
To complement the offensive weapons of QB Ben Roethlisberger and wide receiver Antonio Brown, the Steelers welcome back RB Le'Veon Bell back into the fold after his three-game suspension.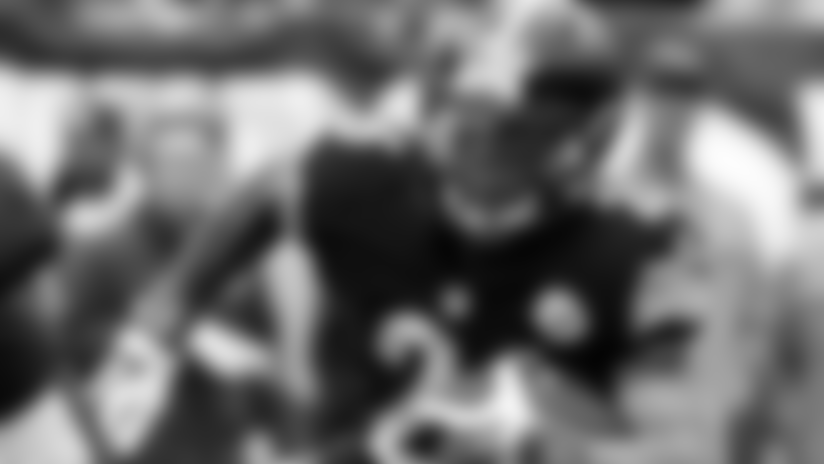 According Pittsburgh head coach Mike Tomlin, the Chiefs should expect a regular dose of Bell on Sunday night.
"His level of conditioning is not a concern to us," Tomlin said at a press conference Tuesday. "He's a guy that's highly conditioned over a 12-month calendar. We've seen him every day, he's been a part of this, he's been in the building, he's up to speed on what we're doing from a schematic standpoint, really in tune here. We'll see how sharp he is physically once we get him out on the practice field and kind of go from there but rest assured, you're going to see Le'Veon Bell and probably a lot of him on Sunday."
When Bell is active, he is one of the league's best running backs, but he has missed time both due to the suspension and a torn MCL injury he suffered last November. In 2014, his only full season in the league since he was drafted by the Steelers in 2013, Bell rushed for more than 1,300 yards and had eight touchdowns on the ground.
Behind Bell, DeAngelo Williams offers a dual threat for Pittsburgh, as he has compiled 258 yards rushing, 89 yards receiving and three total touchdowns in his absence.
Brown is a player Chiefs defensive coordinator Bob Sutton will pay special attention to, as he is without argument one of the best in the league at his position.
"He's one of the elite, elite receivers in our league, has been," Sutton said this week. "He's a tremendous route runner, has great catch after the run ability, outstanding hands. I mean he snatches balls out of the air. He's just a really, really good football player. He's got great acceleration in-and-out of cuts. I think that's one of the things that is really impressive about him. There may be guys that are faster and all that, but running cuts and snapping in-and-out of them, they're not too many better than him right now in our league."
WR Eli Rodgers, who has nine catches for 100 yards and a touchdown this season, will be out for the Steelers with a toe injury. With starting left guard Ramon Foster out with a chest injury, Kansas State product B.J. Finney will make the first start of his career Sunday.
The Kansas City defense will look to build upon its six-interception, eight-turnover performance against the New York Jets from last Sunday evening. After having two picks in each of the last two games, cornerback Marcus Peters could make history Sunday night with another likewise performance. Only two other players in NFL history since 1970—Jairus Byrd and Ed Reed—have accomplished such a feat.
Across from Peters, CB Phillip Gaines is questionable to go as he deals with his knee.
On Sunday night, the Chiefs and Steelers, two of the original AFC teams from the 1970 AFL-NFL merger, will meet at Heinz Field each looking for their third win of the season.
Specifically for the Chiefs, it's the last game before their bye week, and then it's a 12-game push to the playoffs.
From their perspective, a 3-1 record headed into a run like that sounds much more appealing than falling back to .500.