It's finally here. Football is back.
The lights will once again shine Thursday night as the Kansas City Chiefs host the Houston Texans at Arrowhead Stadium in the first preseason games for both teams.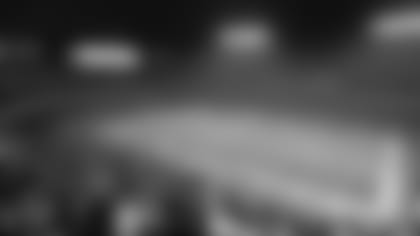 The game can be watched locally on KCTV5 (CBS), and kickoff is set for 7:30 p.m. CT.
This game also marks the 34th annual Chiefs Charity Game, which is recognized as the top philanthropic game of its type in the NFL. Since its inception in 1985, the Chiefs Charity Game has raised more than $13.3 million, with more than $6 million being raised in the last decade alone.
Last September, the Chiefs announced that Cornerstones of Care will be this year's beneficiary. They have a long legacy of partnering with children and families to create safe and healthy communities. For more information, click here.
On the field, the Chiefs are looking to take the work they've been putting in up in St. Joseph, Missouri at training camp over the last couple of weeks and have that translate to the field. There are a number of players who have made waves by making plays up at camp every day, and now they have an opportunity to take it to the game field.
Here are five things to watch during the game Thursday night:
1. It's Patrick Mahomes' debut as the Chiefs' starting quarterback
While he did get the start last year in Week 17 on the road against the Denver Broncos, Mahomes will be making his introduction to Chiefs Kingdom and Arrowhead Stadium Thursday night as he's now the starting quarterback after the team traded veteran Alex Smith to the Washington Redskins this offseason.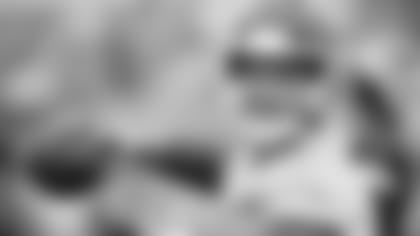 Throughout offseason workouts, minicamps, and now up at Chiefs' training camp on the campus of Missouri Western State University, the anticipation has steadily been growing—both for the fans who want to see what Mahomes can do as "the guy," but also for Mahomes himself, who is ready to get things started.
"I'm glad we get to face someone else finally," Mahomes said earlier this week of Thursday's game against the Texans. "It's awesome to get out there and get into game mode. It's preseason, but at the same time as a competitor, you want to win. We're going to go out there and try to win a football game."
Mahomes, who has consistently shown up at camp the arm talent that's come to define his game, is set to play with the first-team offense for the entire first quarter, per Chiefs' coach Andy Reid's comments earlier this week. The second and third teams will follow that and take a quarter a piece.
Mahomes' goals for Thursday are pretty simple.
"Like I've said all camp, I just want to go out there and be efficient, hopefully, get a couple of drives and a couple of touchdowns," Mahomes added. "If it's a few drives that end with running touchdowns or throwing touchdowns, whatever, I just want to move the ball and be efficient."
2. The continuation of the high-level playmaking of the cornerbacks
One of the bigger storylines for the Chiefs coming into this season was that of the cornerback position. They only return one player from last year who finished in the Top 6 of snaps played at the position, and that's Steve Nelson.
It's a whole new group out there, which puts a certain focus on the spot for those out there watching, and those who have been paying attention up at camp are learning why Kendall Fuller, who was brought over in the trade for Alex Smith, has been spoken so highly of in football circles over the past couple of seasons.
Fuller, who was ranked as one of the top cornerbacks in the NFL last season, has confirmed all of the good things that have been said of his natural talent, work ethic, and leadership. He's the real deal.
But outside of just Fuller, who has made plays every day up at camp, the other player who has really stepped up is Nelson, who has spoken all offseason of the mindset he has coming into this season as far as "setting the tone" for the defense. It's been the case so far as he leads the team in interceptions through a couple of weeks of camp.
"He's a confident kid," Reid recently said of Nelson. "I think right now he's comfortable with his game and has worked like crazy this offseason. He stays on top of it and he's always challenging himself, and I think he is comfortable with that.
"That day in and day out grind, he understands what it takes."
Veteran David Amerson, who signed as a free agent this offseason after playing with the Oakland Raiders the last couple of seasons, has also flashed up at camp and earned one of the top three cornerback spots for the Chiefs as things stand today.
3. The rookie draft class
In addition to watching the new guys like Fuller and Amerson get into the mix, the other exciting thing about Thursday night is that it's the first time we'll get to see some of the rookies out on the field.
For the Chiefs' 2018 draft class, that obviously means a lot of focus will be on the defense considering all but one of the picks were spent on guys now playing on that side of the ball.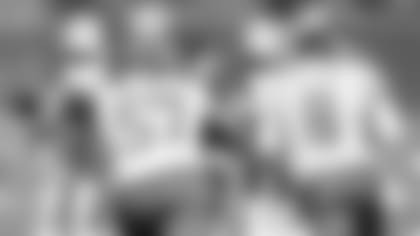 Look for guys like edge rusher Breeland Speaks, safety Armani Watts, and cornerback Tremon Smith to find their way into the action. Each of them has had their impressive moments up at camp so far.
It's unknown whether or not defensive lineman and third-round pick Derrick Nnadi, who has been nursing an elbow injury, or linebacker Dorian O' Daniel, who is dealing with a thumb injury, will play. Both players have missed practices recently due to those injuries.
Either way, the goal for these preseason games isn't to mentally overload the young players, but rather keep it basic and let them fly around and try to make plays.
"We don't really show much," Reid explained of their mindset coming into the game. "We don't really game plan much. We'll just show our base stuff and let them go have at it. Most of the things we work on out here we file away and then you can use during the season."
4. Keep an eye on this young receiver
There are a number of receivers who have consistently been making plays up at camp, beginning with the obvious guys like Tyreek Hill and Sammy Watkins, but one guy who has really come on lately is third-year player Demarcus Robinson, who has looked natural and comfortable making plays on the ball.
Robinson, who caught his first career touchdown in the playoff game against the Tennessee Titans last January, credits a lot of that comfort to the work he did with Mahomes this offseason.
"Patrick [Mahomes] and I stayed and worked out together this offseason," Robinson explained. "It was just a matter of getting everything down in the playbook. I'm way more confident now—just getting more acquainted in the playbook and knowing all three spots on the field.
"I don't have to think about it anymore. I just go out there and make plays."
He should have his chances on Thursday night.
5. The development of second-year edge rusher Tanoh Kpassagnon
Finally, another young player who has really had a good camp is edge rusher and last year's second-round pick (No. 59 overall) Tanoh Kpassagnon, who has been making the transition from the defensive line, where he played at Villanova, to outside linebacker, where he now plays with the Chiefs.
Kpassagnon was the Chiefs' pick last year that was sandwiched between the selection of Mahomes, which came in the first round at No. 10 overall, and then the one they used on running back Kareem Hunt, which came in the third round at No. 86 overall.
Now, those other two players are key components to the Chiefs' overall success in 2018, and Kpassagnon is working to be in the mix at outside linebacker along with guys like Justin Houston, Dee Ford, Speaks, and others.
"I think he's made huge strides," Chiefs' defensive coordinator Bob Sutton explained of Kpassagnon last week. "There's no question that he's more comfortable. Besides being a rookie and learning what the NFL is all about last year, he was also learning a new position. We always thought he had some pass rush ability, so I think he's showing that and I think he's made a lot of improvement in all areas."
"What I've learned is that you got to be confident in yourself, even if you're having a bad day— you've got to maintain that confidence because if you don't, that's when things start spiraling," Kpassagnon added.
Everyone else will get to see that confidence hopefully get manifested into disruption Thursday night against the Texans.