The Kansas City Chiefs (1-0) travel to take on the Houston Texans (1-0) in a rematch of the AFC Wild Card game last January, when the Chiefs walked away with a 30-0 victory and a trip to the divisional round of the playoffs.
These two teams also met last year in Week 1, with the Chiefs winning 27-20, but the team the Chiefs will face on Sunday will look noticeably different than the one they faced twice last year, particularly on offense.
The Texans have new quarterback in Brock Osweiler, brought in running back Lamar Miller, signed former Chiefs guard Jeff Allen, and brought in some rookie playmakers on offense via the draft as well.
It's a huge test for the Chiefs, but as we've seen recently, they're always ready for a challenge.
Here are five things to watch on Sunday: 1.       How does the Chiefs offensive line look at both guard positions? 
One of the biggest questions for the Chiefs heading into this game is along the offensive line at both left and right guard, with both of last week's starters—rookie left guard Parker Ehinger (concussion) and third-year right guard Laurent Duvernay-Tardif (ankle)—missing practice this week because of injuries and already being declared out for the game.
If they aren't able to play, Jah Reid, Zach Fulton and Bryan Witzmann are the next guys up along the offensive line right now. Head coach Andy Reid mentioned earlier in the week that Fulton would be the next man up at guard, so we'll see on Sunday who takes that other spot.
Overall, the Chiefs put out nine different starting combinations along the offensive line last year, so plugging in a new guy isn't a new thing for this group, but they do have a challenge this week with one of the NFL's top defensive fronts.
"In addition to J.J. Watt and Jadeveon Clowney, there's also [Whitney] Mercilus, who's playing just about as good up front as any of them from a pass-rushing standpoint," Chiefs quarterback Alex Smith said of the Texans defense on Wednesday.
Watt has always garnered most of the attention for the Texans defense, and for good reason, considering he's won the NFL's Defensive Player of the Year award in three of the last four years, so there's a lot to prepare for when watching film of this defense.
Last week against the Bears, the Texans defense had 12 quarterback hits and 5 sacks, led by Mercilus, who finished with 2 sacks and a forced fumble and was named the AFC's Defensive Player of the Week. 2.       What kind of follow-up performance does running back Spencer Ware have? 
There isn't a player in the league who has more total yards from scrimmage after the first week of the NFL season than running back Spencer Ware, who finished last week's thrilling victory over the Chargers with 199 total yards of offense, the majority of which came in the second half of the comeback win.
Ware scored the game-tying touchdown with just over a minute left in the game, which ultimately sent the game into overtime.
"I was on the sideline, and when we were down 21 points, [Ware] is over there – he just wanted the ball," Chiefs co-offensive coordinator Matt Nagy explained on Thursday. "He was positive. He wanted to go out there and make a play. Just to see him go out there and do it was pretty cool."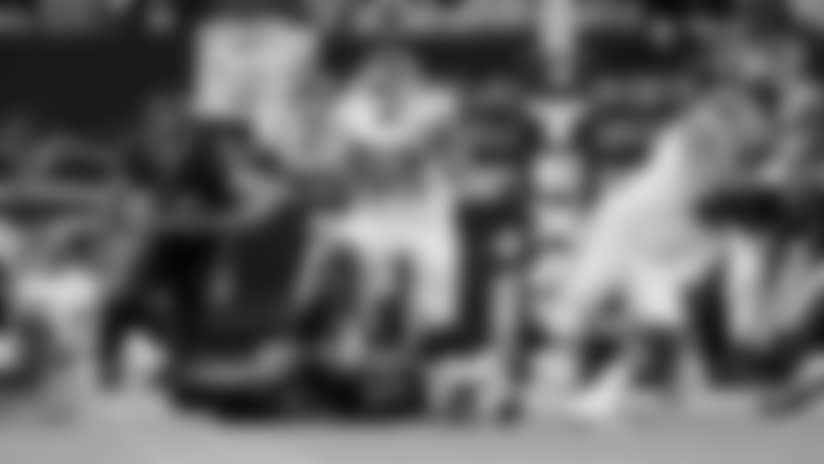 Ware missed practice for the Chiefs on Wednesday with a toe issue but was a full participant on Thursday.
In the two games last year against the Texans, the Chiefs averaged less than 4 yards per carry.
The offensive line, particularly if there are a couple of new faces, will have a huge challenge with the talented Texans front seven.   3.       Will tight end Travis Kelce stay hot against the Texans?
At this point, Travis Kelce has made himself a household name among even the most casual of NFL fans, as he's proven to be a playmaking tight end for the Chiefs over the past two years. 
But what's interesting is that Kelce, who has proven to be a consistent player during that time, has only had three career games of more than 100 yards receiving, and two of those games have come against the Texans.
In those games, Kelce has 14 receptions for 234 yards and 2 touchdowns, including three plays that went for more than 25 yards.
"Each and every week, we know [Kelce] is most likely going to get double-teamed or there is going to be a plan for him," Nagy explained on Thursday. "So one way to do that is to move him around, you can put him in different positions, but in the end, he's going to have to win. So, on top of that, if they're going to double-team him, then someone is open somewhere else.
"We have all the confidence in the world in all our other guys, and I think that's one of the biggest things to this offense and what coach [Andy] Reid does. It's almost like a pick your poison type of deal. We know we're going to see that, and we just want to have a plan for it." Whether that other option is running back Spencer Ware, who had more than 100 yards receiving last week, or veteran receiver Jeremy Maclin, who has proven to be a bona fide No. 1 receiver for the Chiefs, or any number of other playmakers, the options are many and varied for this Chiefs offense. 
That said, history tells us that Kelce could have a big game on Sunday. 4.       Will the defense provide any game-changing plays?
* *The Chiefs finished last week's game against the Chargers with just 1 sack and didn't force any turnovers, which is usually their bread and butter when it comes to game-changing plays.
While the offense picked them up last week, much due to the help they were given because of fortuitous lapses in the Chargers punting game, the defense's ability to give the offense short fields to work with could be crucial in a tough game on the road.
In the two games last year against the Texans, the Chiefs defense forced 7 turnovers and had 8 sacks, which may be more than any other reason why they won both of those games.  
Looking forward to this game against the Texans on Sunday, the defense has a different kind of challenge in that the Texans have an All-Pro receiver in DeAndre Hopkins and a blazing-fast rookie playmaker joining him on the outside in first-round pick Will Fuller. Besides utilizing just those two, they still managed to give the ball to running back Lamar Miller 28 times in the game last week against the Bears, which is the most rushing attempts of any player in the league.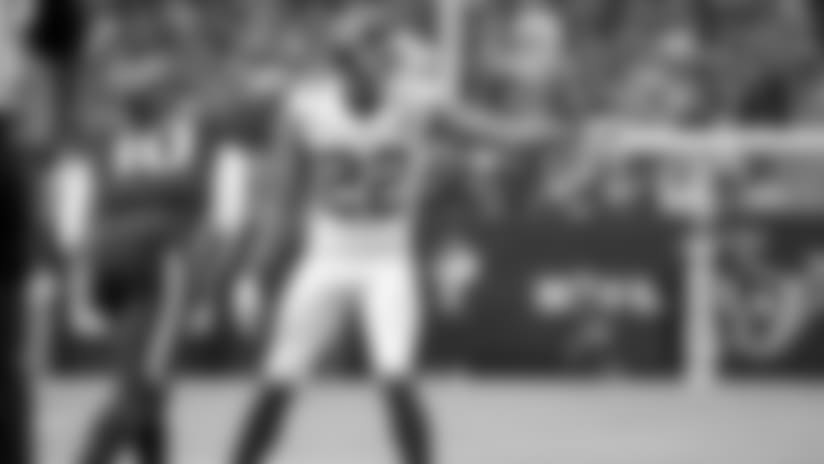 After missing an opportunity to make an interception last week against the Chargers, as the ball went through his fingertips, cornerback Marcus Peters—the reigning NFL Defensive Rookie of the Year—will have a challenge this week with the talent the Texans have on the outside.
"He's usually up for whatever challenge we give him," defensive coordinator Bob Sutton explained of Peters. "Whoever is on [Hopkins and Fuller] will have to do a great job because they're real guys who make real plays and do it in tough situations. DeAndre Hopkins has got great ball skills, a great catch radius, strong hands, he loves to go up and win the 50-50 ball and he's turning into one of the real elite receivers in the NFL."
Peters had interceptions in each of the two games against the Texans last year, but Sutton knows that game-changing plays often happen with a combination of good coverage and pressure up front.
The Chiefs must find a way to affect the quarterback this week.
* *"You aren't covering most of the receivers in our league unless you can get to the quarterback," Sutton added. "So they've got to do a good job of affecting the quarterback, whether we're sending three, four or five or however many guys—they've got to affect the quarterback. 
"If they let the quarterback sit back there, it's going to be hard."  5.       Can the Chiefs contain rookie receiver Will Fuller?
In three career games against the Chiefs, Hopkins has 18 receptions for 243 yards and 3 touchdowns, averaging more than 13 yards per catch.
Hopkins has made plays, but he's also 0-3 in his career against the Chiefs, so he's hoping the addition of Fuller, the speedy playmaker out of Notre Dame, will make a difference in that category while also freeing him up even more.
Here's what Hopkins had to say after the Texans selected Fuller in the draft last spring:
After last week's game in which Fuller caught 5 passes for 107 yards and a touchdown, he's caught the attention of the Chiefs coaching staff.
"So, Fuller has kind of carried over what he did at Notre Dame," head coach Andy Reid said this week. "His vertical game – he'd probably match it against anybody. He can go get it, and they use him on some quick screen things, but I think the thing that jumps out when you watch him is his down the field speed. He can run."
In addition to the plays Fuller did make last week against the Bears, there were also a handful of deep shots taken in his direction that were just a bit off, but if caught, could have easily doubled those numbers.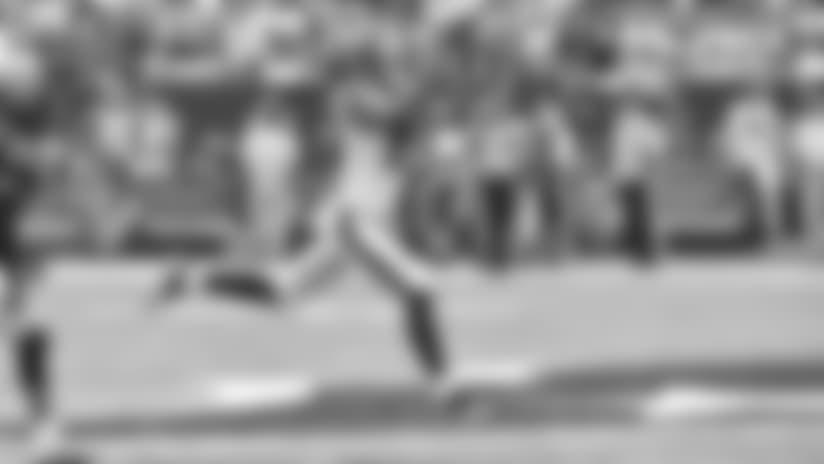 "He's going to be a dynamic receiver in this league," Sutton added of Fuller. "He's a great asset for Osweiler and he obviously got off to a great start last week in Chicago."
For the Chiefs defensively, the Texans will kind of dictate who Fuller will be matched up on, as Peters always plays on the left side unless there's a bunch on the right, so every cornerback and safety needs to always be aware of where Fuller is at on the field, while also understanding there's an All-Pro out there in Hopkins as well.
It's why Sunday's game will be a unique challenge to the defense.