GAMETIME: 12:00 p.m. CST on Sunday, September 13
LOCATION: NRG Stadium, Houston, Texas
HOW TO WATCH: CBS (KCTV5 local)
HOW TO LISTEN:101.1 The Fox
In 2014, the Kansas City Chiefs (0-0) finished 9-7 and just missed out on advancing to the NFL playoffs.
And with that being the case, they had to watch as two teams they defeated in last year's regular season—the AFC's New England Patriots and the NFC's Seattle Seahawks—won game after game and advanced to the Super Bowl.
Obviously, the 2015 regular season couldn't come soon enough.
In the offseason, the Chiefs completely overhauled their offensive line. In fact, every position along the Chiefs O-line will have a different starter when the team begins its season against the Houston Texans (0-0) Sunday, highlighted by the addition of Pro Bowl-left guard Ben Grubbs.
Looking to his left, Grubbs has Donald Stephenson as his left tackle, and looking to the right, former Missouri Tiger and rookie Mitch Morse will be making the calls at center.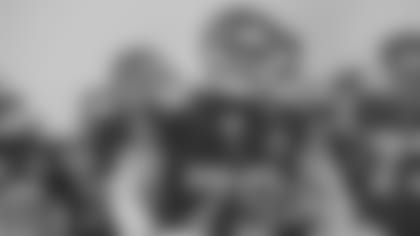 "Donald is a great player and I look forward to playing next to him this season," Grubbs explained this week. "He brings some attention to the offensive line, he's tough, he's a smart player, he's young and he can run … I'm looking forward to playing next to Mitch as well. Mitch is a young player and he has a lot on his plate, but I think he's doing a great job in handling the big responsibility that he has."
Finishing the line, second-year lineman Laurent Duvernay-Tardif will start at right guard and former 2013 first overall pick Eric Fisher will move back to right tackle after playing there during his rookie season.
The line will be up for a weighty task right away on Sunday in dealing with defensive lineman J.J. Watt, the second-place finisher in the 2014 league MVP voting and someone who many consider to be the NFL's best player.
The manner in which the Chiefs view him, though, is not one of anxiety, but rather of desire to face the obstacle.
"I look at it like it's a great opportunity," Chiefs head coach Andy Reid said. "It's a great challenge to be able to play a great player. I think from a player standpoint, you look forward to testing yourself against what people consider the best. I think that's the approach you need to take and I think that's how our guys will go about their job there."
Quarterback Alex Smith explained that even though Watt is notorious for ruining game plans, his strategy will be to place his focus on his own game.
"[Watt's] out there and he's a good player, but when I'm playing, I'm not worried about him," Smith said. "I'm going to be focused downfield on more important things. I think the thing that does jump out as a quarterback is that these guys do a great job of getting their hands up."
Three key players that join Watt in a great Texans defensive front seven are 11-year veteran nose tackle Vince Wilfork (who the Texans added in the offseason) and linebackers Brian Cushing and Jadeveon Clowney.
Clowney, who will play for the first time since Week 12 of last season, his rookie year, is expected to only be on the field for a limited number of plays.
As Clowney returns to regular season football, so too do several key players for the Kansas City Chiefs.
Safety Eric Berry will play in the regular season for the first time since being diagnosed with Hodkin's lymphoma in December, and DL Mike DeVito and LB Derrick Johnson will play for the first time since each suffering a ruptured Achilles in Week 1 of last year.
Though it's an amazing feat, Berry told the media this week that he isn't ready to regard his first game back as a "milestone."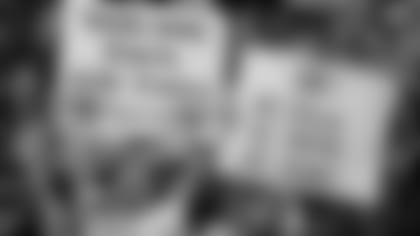 "I kind of have this little vision for myself where I want to be and how I want to help the team," he explained. "Right now, it's not necessarily a milestone, it's almost like a checkpoint. It is a big deal, but I can't make it a big deal … If I put too much excitement behind it, I'll be real jittery and I wouldn't react well, so I'm just trying to look at it like one day at a time, one play at a time and just handle it that way."
Johnson, who enters the season just 15 tackles away from passing Gary Spani as the Chiefs all-time career tackle leader, is expectedly chomping at the bit.
"I felt like I played better each game in the preseason, as far as recognizing plays and anticipating what's going on," Johnson said. "We'll see in the first game how well those eyes are trained. I can't wait, I've been waiting since I got hurt for this moment, so it's going to be special."
Berry, DeVito and Johnson will be up against a Houston Texans offense led by QB Brian Hoyer, who won a training camp battle against Ryan Mallett for the staring position under center.
Hoyer has a career passer rating of 76.8 and has thrown an even 19 touchdowns and 19 interceptions during time with the Patriots, Arizona Cardinals and most recently, the Cleveland Browns.
For the first time since 2003, the Texans enter the game without a potential future Hall of Famer in wide receiver Andre Johnson, who signed with the Indianapolis Colts this offseason.
In his place, DeAndre Hopkins takes over after compiling 1,210 yards receiving with six touchdowns in a secondary role last season.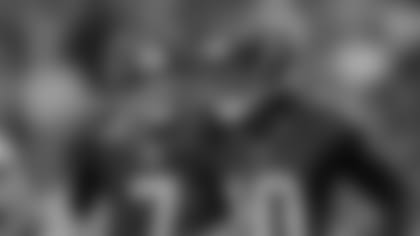 "He's a nice, big guy," Chiefs S Ron Parker said. "He runs great routes. He has good speed and he can get on top of you on the deep ball, so you have to do a good job and just eliminating explosive passes."
Like the Texans, the Chiefs also enter 2015 with a new number one option at receiver in Jeremy Maclin. Maclin made the Pro Bowl for the first time ever in 2014 by eclipsing 1,000 yards receiving for the first time in his career and scoring 10 touchdowns for the Philadelphia Eagles.
In the run game, the Texans will be without four-time Pro Bowler Arian Foster due to a groin injury during training camp. Second-year running back Alfred Blue will start in his position.
For a lot of different reasons, the opening game for the Chiefs this Sunday comes with a great deal of importance.
The returns of Berry, Johnson and DeVito are things the fans, organization and community have been waiting on for quite some time.
But even more than that, there's unfinished business from 2013 and 2014 that this regime plans to tend to. Despite 20 wins the last two seasons, the last franchise playoff win still happened more than 20 years ago.
The long road to changing that and reaching the ultimate goal of the Super Bowl begins on Sunday.