GAMETIME: 12:00 p.m. CT on Sunday, September 18LOCATION: NRG Stadium in Houston, TexasHOW TO WATCH:KCTV5HOW TO LISTEN:101.1 The FoxGAMCENTER: Chiefs.com
2015 was a full circle kind of year for the Kansas City Chiefs (1-0) and the Houston Texans (1-0).
First, the Chiefs travelled to Houston for their Week 1 matchup, a game they won, 27-20. Then, after finishing the season with an 11-5 record, they met the Texans again in the Wild Card round.
The Chiefs dominated in that contest, winning 30-0, and eliminating Houston from the postseason.
It wasn't how the Texans wanted to end their season, and in this case, the words, "There's always next year," had never been more prevalent.
This offseason, Houston drastically revamped their lineup, particularly on the offensive side of the football, making changes to the starting quarterback, running back, wide receiver and offensive line.
There is no denying the Chiefs had their way in Houston in 2015, but the team they will face Sunday afternoon is a new one entirely.
The Chiefs are familiar with their marquee offseason signee—Brock Osweiler, who prior to joining the Texans spent the first four seasons of his career as a backup to Peyton Manning in Denver.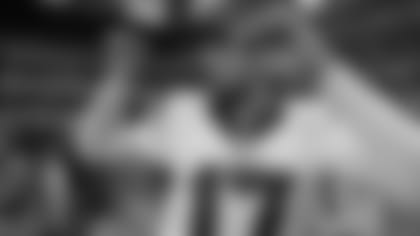 "You have an appreciation for him that you can't have until you're actually on the field with him," Chiefs defensive coordinator Bob Sutton explained. "From our standpoint as players and coaches, we at least know who he is and we have an idea of his arm strength and what he can do. He's obviously a big guy. He had the big scramble against Chicago last week."
On Houston's first offensive drive of the season, Osweiler faced third-and-2 at the Houston 49-yard line. With Bears pressure closing in, Osweiler showed elusiveness by dashing up the middle for 15 yards and a first down. When he stayed back in the pocket, he utilized his two talented receivers—All-Pro DeAndre Hopkins and rookie Will Fuller. Fuller had more than 100 yards receiving and a touchdown in his debut.
"Fuller has kind of carried over what he did at Notre Dame," Chiefs head coach Andy Reid said this week. "His vertical game –he'd probably match it against anybody. He can go get it, and they use him on some quick screen things, but I think the thing that jumps out when you watch him is his down the field speed. He can run."
To handle Osweiler, Hopkins, Fuller and company, the Chiefs defense will look to jump out to a faster start than they did last week against the San Diego Chargers. In the first half of last week's game, the Chiefs defense gave up 21 points and 219 total net yards. The Chargers were 6 of 7 on third down in the half as well.
"I think what really prevented us from going forward in the first half was execution of basic defenses and technique," Sutton said. "We didn't execute our core stuff as well as we needed to. There are a couple plays that were obvious, and there were others that bled the down and distance and prevented us from playing the way we wanted to. Our tackling struggled—I don't think we tackled as well as we should have. There were times when a ball carrier was moving the chains forward after contact had been made. There were missed tackles as well. All those things added up to make it difficult for us to play well."
That all changed in the second half, as the Chargers scored just 6 more points the rest of the way. Sutton said the key this week will be getting pressure on Osweiler, and the matchup of Dee Ford or Tamba Hali on backup left tackle Chris Clark will be one worth paying attention to.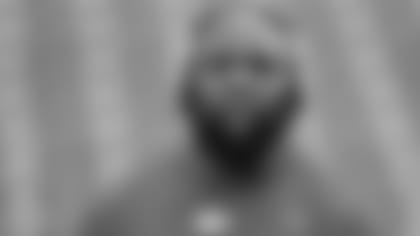 Hali played in 58 percent of the Chiefs defensive snaps last week.
"I think he looked good," Sutton said. "We didn't sit down and say hey it's three [snaps] and that's it or 31 and that's it. We kind of go by a flow and he kind of got ramped up there in the second half and did a good job. I thought he did a really good job and it was a reasonable amount of snaps."
Linebacker Sam Barrington will not play against the Texans.
On the offensive side of the football, expect to see more of RB Spencer Ware this week with Jamaal Charles officially listed as doubtful. Entering Week 2, Ware leads the NFL in yards from scrimmage after posting 199 last week.
Quarterback Alex Smith threw to Ware 8 times against San Diego, and he had 7 catches for 129 yards.
When asked about how Ware was able to be so effective in last week's game, co-offensive coordinator Matt Nagy highlighted his attitude.
"I was on the sideline, and when we were down 21 points, he's over there – he just wanted the ball," Nagy said. He was positive. We wanted to go out there and make a play. Just to see him go out there and do it was pretty cool. So, he just continued to, not only do it running the ball, but catching the ball as we all learned. "
The Chiefs offensive line will play against the Texans without two of their starters in left guard Parker Ehinger and right guard Laurent Duvernay-Tardif. Ehinger suffered a concussion in practice this week and Duvernay-Tardif has a high-ankle sprain.
The time for offensive line injuries is not ideal, as the Texans boast one of the league's best defensive fronts with the foursome of defensive linemen Whitney Mercilus, J.J. Watt, Vince Wilfork and LB Jadeveon Clowney. Even as Watt continues to recover from offseason back surgery, the Texans still managed 5 sacks last week.
LB Brian Cushing, who has a sprained MCL, will not play. Defensive end Christian Covington and offensive linemen Jeff Allen and Derek Newton are questionable.
In 2015, the Chiefs recorded their first playoff win in 22 seasons against the Texans. On Sunday, though the stakes are much lower, the goal remains the same.
Leave NRG Stadium victorious for the third time in two seasons.