GAMETIME:7:30 p.m. CT on Sunday, October 7
LOCATION: NRG Stadium in Houston, Texas
HOW TO WATCH: NBC (KSHB local)
HOW TO LISTEN: 101.1 The Fox
The Kansas City Chiefs are on a roll.
They've tallied four wins in as many weeks to begin the 2017 campaign, standing alone as the only unbeaten team remaining in the NFL, and will put that perfect record on the line yet again on Sunday night against the Houston Texans.
The Chiefs are all too familiar with Houston, facing them four times in the past five years, and have enjoyed their fair share of success. Kansas City won the first three matchups in that span, including a playoff victory in 2015, before dropping the most recent contest last season.
With the exception of the playoff victory, a 30-0 rout at NRG Stadium, the other three games have all come down to the wire, as each was decided by a touchdown or less.
Though while the Chiefs have seen plenty of the Texans over the years, they haven't seen a team quite like this.
Houston is led by rookie quarterback Deshaun Watson, who took over under center in the second half of the Texans' season opener.
Watson went through some initial growing pains as a starter, posting a 68.3 passer rating through his first two games of action, but has caught fire since.
The Clemson product has led the Texans to a league-leading 90 points in the past two weeks, tallying the most first downs (56) and second-most yards (862) as a team in the NFL.
As impressive as those numbers are, Watson hasn't faced a defense like Kansas City's so far in his young career.
The Chiefs are holding opposing passers to a 72.8 passer rating, the sixth-best mark in the NFL, and have done so against some of the best the league has to offer in Tom Brady, Philip Rivers, Carson Wentz and Kirk Cousins.
In their games against opponents other than Kansas City, those passers have combined to post a quarterback rating of 108.6.
Kansas City beat all four, and will try to make it a fifth on Sunday with Watson.
The rookie signal caller is dynamic, creating an intriguing challenge for the Chiefs' defense.
He's thrown for 811 yards and seven touchdowns in his three and a half games of work, while running for 148 yards – the most among quarterbacks – and two scores.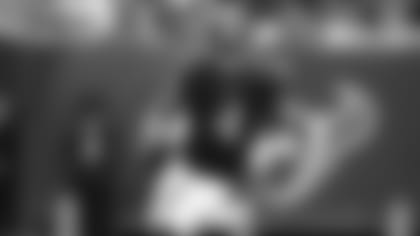 He seemed to develop a connection with receiver DeAndre Hopkins last week, finding the Pro Bowl wide out 10 times for 107 yards, and will likely look his way again on Sunday.
Hopkins has been targeted more than any other receiver in football this season , and has a touchdown in each of his three regular season games against Kansas City.
One of the players responsible for slowing down Hopkins will be cornerback Marcus Peters, who has four interceptions and eight passes defensed in four career games against Houston (including the postseason).
Peters recorded an interception on the first play of his career against the Texans in 2015, another in the playoffs that season and two more a year later.
His four interceptions since entering the league are tied with just one other player as the most against a single opponent in that span.
He'll look to build on that total on Sunday, as Watson – as good as he's been - has thrown a pick in three of his four games this season.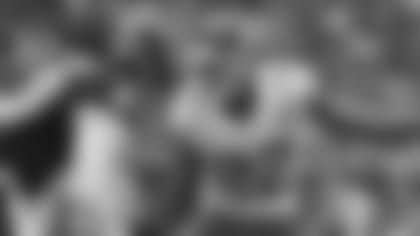 A takeaway would turn things over to the Chiefs' offense, which ranks amongst the best in the league.
Kansas City is averaging the second-most points (35.5) and yards (405.3) per game in the NFL, scoring at least 27 points three times, and has been at its best in the fourth quarter, tallying a league-high 54 points.
That offensive success has been led by quarterback Alex Smith, who is enjoying the best statistical start to a season in his career.
Smith leads the NFL in passer rating (124.2) and completion percentage (76.0 percent), ranks third in passing yards per attempt (8.82) and tied for third in passing touchdowns (8). He's yet to throw an interception, and has rushed for 89 yards and another score on the ground.
Simply put, he's been one of the best quarterbacks – if not the best – in the NFL to this point.
Also in the midst of a stellar campaign is rookie running back Kareem Hunt, who leads the NFL with 502 yards rushing.
Hunt has been a factor in each of Kansas City's four games, recording 100 or more yards from scrimmage in all of them.
Smith, Hunt and the rest of the Chiefs offense will face a talented Texans' defense that's especially skilled up front, as defensive ends J.J. Watt and Jadeveon Clowney are two of the best pass rushers in the league.
It promises to be an exciting matchup between two teams hitting their stride, and will also give Kansas City a chance to match a franchise record.
The Chiefs have won eight straight away from Arrowhead Stadium, just one shy of the all-time mark set between the 1966-67 seasons.
Kansas City has averaged 29.8 points per game in that span, while Smith has put together a 106.0 passer rating in those contests.
It's been an impressive run, and if the Chiefs can continue to produce offensively while holding Watson in check, it has every chance of continuing on Sunday.