The Chiefs kick off the 2014 regular season at home against the Tennessee Titans.
These two teams hooked up in Week 5 of last season, and that game resulted in a 26-17 victory for the Chiefs.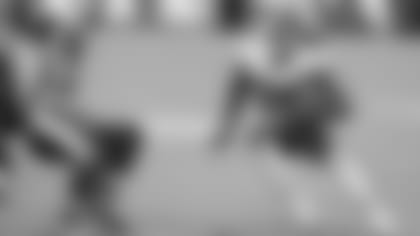 But the Titans have a new look this season with first-year head coach Ken Whisenhunt, who spent last season with the San Diego Chargers as their offensive coordinator.
Whisenhunt brought over Jason Michael, who had spent the previous three seasons (2011-13) as the tight ends coach with the Chargers, as offensive coordinator. Coming over from the Cleveland Browns was defensive coordinator Ray Horton, whom Whisenhunt coached with in both Arizona and Pittsburgh.
Let's first take a look at what the Titans offense looks like and the playmakers the Chiefs will be dealing with on Sunday.
It always starts with the quarterback, and the Titans finally have a healthy Jake Locker under center.
Locker, a former first-round pick (No. 8 in 2011), has missed 25 games (including nine last year) in his first three years because of various injuries.
But he's looking healthy heading into this season. Last year, in limited action, he seemed to be progressing towards becoming a solid NFL quarterback.
Locker finished 111 of 183 for 1,256 yards with eight touchdowns and four interceptions in just seven games. He also tucked it and ran 24 times for 155 yards and two touchdowns.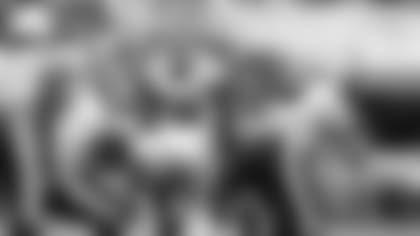 Locker's athleticism and ability to tuck the ball and run could be a key in this game.  The Chiefs like to play press coverage on the outside and with the cornerbacks turning their backs in coverage, that puts the focus on everyone else to help if Locker leaves the pocket.
In his career, Locker averages almost seven yards per rush.
In the backfield, Locker is joined by veteran running back Shonn Greene and rookie Bishop Sankey.
With last year's workhorse at running back, Chris Johnson, heading to the New York Jets this offseason, Greene, who had just 77 carries a year ago, will compete with Sankey for the lion's share of the carries.
Also, Dexter McCluster, who left the Chiefs this offseason after four years in Kansas City, will be in the mix at running back for the Titans.
McCluster isn't the only familiar face coming back to Arrowhead Stadium this week. Kicker Ryan Succop, who was released just a week ago, signed with the Titans and will face his former team on Sunday.
Two other players who spent time with the Chiefs coming back to Arrowhead with the Titans on Sunday are defensive end Ropati Pitoituah and running back Jackie Battle.
The key in this game for the Chiefs on defense will be handling the Titans three key receivers on the outside.
Veteran Nate Washington, former Baylor Bear Kendall Wright and second-year playmaker Justin Hunter make up one of the top receiver trio's in the entire NFL.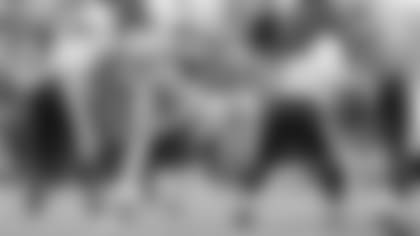 During the preseason, the Titans first-team offense with Jake Locker under center saw 54 snaps altogether, and during half of that time, these three receivers were on the field together.
In this personnel grouping, often referred to as 11-personnel, meaning one running back, one tight end and three receivers, the Titans averaged 8.3 yards per play.
Much of the Titans success in the preseason on offense came via the big play from Hunter, who spent his collegiate career making those same big plays with Chiefs quarterback Tyler Bray at the University of Tennessee.
Hunter caught 10 passes for 216 yards with two touchdowns in the preseason, averaging over 20 yards per catch.
Consequently, the Chiefs were susceptible to the big play on defense in the preseason, and it's something the Titans might try and expose.
Chiefs head coach Andy Reid said that safety Eric Berry, who missed the entire preseason resting a heel injury, is back and ready to go against the Titans.
"He had good practices the last couple days," Reid said. "I'm not worried about it. He knows what he needs to get done and he'll do it."
Switching over to the defensive side of the ball, the Titans are led by one of the most aggressive defensive coordinators in the NFL in Ray Horton.
Last year with the Cleveland Browns, Horton faced quarterback Alex Smith and the Chiefs offense in Week 8.
Only three times last season did Horton blitz a higher percentage of times than he did against Smith and the Chiefs in that game— coming at Smith with at least five guys 41 percent of the time.
With the personnel being different in Tennessee than it was in Cleveland, that strategy isn't guaranteed to carry over to this game. That said, what won't change is Horton's philosophy of pressure and physicality.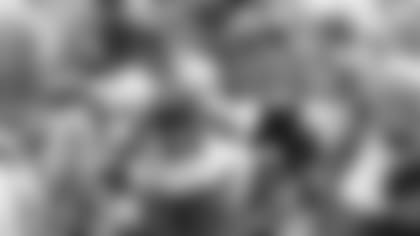 His zone-blitzes are something he's known for and the Chiefs will need to account for them.
This consistent pressure also provides an opportunity for the Chiefs to take advantage of that aggressiveness of sending so many guys with big plays of their own.
"It's high-risk for them but with us, they bring that, it's a reward for us," receiver Donnie Avery said. "So we just got to get them. When we see the blitzes, we got to capitalize on high throws and then our throws down field."
Individually, the Titans have talent at each level of the defense.
Starting up front, defensive tackle Jurrell Casey is the guy who sets the tone for this defense in the middle of the defensive line.
Last season, Casey had 36 quarterback hurries and 10.5 sacks, narrowly missing a deserved Pro Bowl berth.
At linebacker, the Titans have speed and athleticism with Akeem Ayers, Zach Brown and company.
But it's the safeties that set the tone for this defense.
"The two safeties—extremely experienced—I think they're a physical group," quarterback Alex Smith said. "I think they like to try to impose their physicality. I think you can see that on film."
Smith admitted that it's different preparing for Week 1 because you don't know how much opposing teams are showing in the preseason.
"There's a little bit of an unknown there," Smith said. "You try to prepare for everything."
One of those safeties is another former Chief, Bernard Pollard, and he's known for his downhill, thumping ability from the safety position. In addition, former Texas Longhorn and offseason workout partner of running back Jamaal Charles', Michael Griffin, can make plays all over the field.
We saw what Horton liked to do last year in Cleveland moving around safety T.J. Ward, so accounting for Pollard and Griffin throughout this game will be a key for the Chiefs. Both offensively and defensively, the Chiefs have their work cut out for them in this first game of the regular season.