Friday night's third preseason game against the Tennessee Titans is more than a reunion for former Chiefs players – it's a reunion for former college teammates and a homecoming for area standouts.
Both the Titans and the Chiefs have four former Missouri Tigers each on their respective rosters, playing in different seasons over the span of almost a decade. The latest are Chiefs center Mitch Morse and Titans wide receiver Dorial Green-Beckham, who were both picked in the second round of 2015 NFL draft.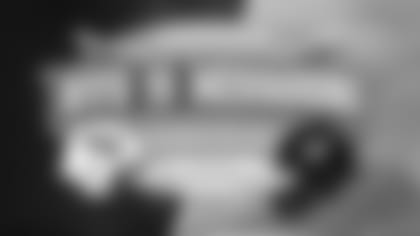 ](http://www.ticketmaster.com/Missouri-Tigers-Football-tickets/artist/821770?brand=chiefs)
An FBS game hasn't been featured at Arrowhead since Missouri beat former Big 12 rival Kansas 24-10 back in 2011.
Chiefs QB Chase Daniel (2006-08) and WR Jeremy Maclin (2006-08) were members of the University of Missouri offense with Titans TE Chase Coffman (2005-08) for three seasons.
Titans LS Beau Brinkley (2008-11) and LB Zaviar Gooden (2008-12) also played with Daniel and Maclin for one season.
Brinkley and Gooden went on to team up with Chiefs C Mitch Morse (2010-14) and WR L'Damian Washington (2010-13).
Morse and Washington also overlapped with Titans WR Dorial Green-Beckham (2012-13).
Titans RB Dexter McCluster (2010-13) was selected 36th overall in the 2010 draft by the Chiefs. McCluster tallied 4,208 all-purpose yards and nine total touchdowns in his four years in Kansas City.
Titans DE Ropati Pitoitua played for the Chiefs during the 2012 season.
Titans TE Anthony Fasano (2013-14) was a member of the Chiefs offense for two seasons, where he hauled in seven touchdown receptions.
Titans K Ryan Succop (2009-13) was a seventh-round draft pick by the Chiefs in 2009. Succop spent five seasons in Kansas City and ranks third in Chiefs history with 517 career points.
Titans TE Phillip Supernaw was a member of Kansas City's active roster during the 2014 season. Supernaw played in two games, starting one.
Titans LB Andy Studebaker was a member of the Kansas City defense from 2008-12. Studebaker played a prominent role on special teams, playing in 70 total games with the Chiefs.
Chiefs TE Richard Gordon was a member of the Titans for two games in 2014.
Chiefs WR De'Anthony Thomas (2011-13) and Titans QB Marcus Mariota (2011-14) played at the University of Oregon together. The two were a part of the 2011 Rose Bowl, the 2012 Fiesta Bowl and the 2013 Alamo Bowl Championship teams. The Ducks racked up a total record of 35-5 with both Mariota and Thomas on the roster.
Chiefs CB Marcus Cooper (2008-12) and Titans CB Jason McCourty (2005-08) played together during their time at Rutgers for the Scarlet Knights.
Titans S Michael Griffin (2003-06) and LB Brian Orakpo (2005-08) played at Texas alongside Chiefs RB Jamaal Charles (2005-07). The three went on to win the 2005 National Championship. Griffin and Charles also overlapped with Chief LB Derrick Johnson (2001-04).
Titans DE Ropati Pitoitua (2004-07) played at Washington State alongside Chiefs S Husain Abdullah (2003-07).
Titans CB Blidi Wreh-Wilson (2008-12) and Chiefs FB Anthony Sherman (2007-10) were teammates at the University of Connecticut.
Chiefs TE Ryan Taylor (2006-10) was a member of the North Carolina offense for three seasons with Titans WR Hakeem Nicks (2006-08).
Chiefs LB Dee Ford (2009-13) played alongside Titans DE Angelo Blackson (2011-14) at Auburn. The two were a part of the Tigers team that competed in the 2013 BCS National Championship.
Titans WR Justin Hunter (2010-12) played with Chiefs G Zach Fulton (2010-13) at the University of Tennessee.* *
Brinkley is a Kansas City, Mo., native and played high school football at Kearney High School.
Coffman is from Lee's Summit, Mo., and attended Raymore-Peculiar High School where he won a state championship as a senior.
Green-Beckham calls Springfield, Mo., home where he attended Hillcrest High School and was ranked as the number one player in Missouri for the 2011 class.
Titans rookie WR Andrew Turzilli spent his first three college seasons at the University of Kansas, catching 27 passes for 491 yards before transferring to Rutgers his senior year.
Tennessee Founder and the late K.S. "Bud" Adams, Jr. was part of the group who founded the American Football League in 1960 along with Chiefs Founder Lamar Hunt. Adams was also a graduate of the University of Kansas and lettered in rugby and football for the Jayhawks.
Titans TE Delanie Walker attended Central Missouri University in Warrensburg, Mo.
Titans T Jeremiah Poutasi and Chiefs G Paul Fanaika are cousins.
Abdullah and Walker both attended Pomona High School in their hometown of Pomona, Calif. in different years.