GAMETIME: 7 p.m. CST on Friday, August 28
LOCATION: Arrowhead Stadium, Kansas City, Mo.
HOW TO WATCH: CBS (KCTV5 local) | NFL Network Game Rewind (Saturday, 8:00 a.m. CST)
HOW TO LISTEN:101.1 The Fox
GAMCENTER: Chiefs.com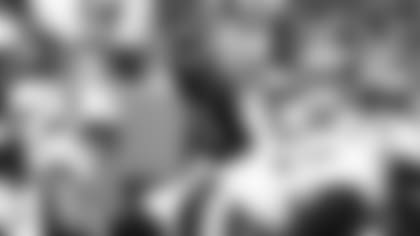 When you glance at the NFL preseason schedule in its entirety, from the first day of training camp until the last day before the regular season begins, the first 45 minutes of the third preseason game could be the most critical.
In what has become custom with nearly every team in the league, those minutes serve as the final warm-up, the final run-through that the starters will likely see before Week 1 of the regular season.  
As Kansas City Chiefs (2-0) head coach Andy Reid confirmed on Wednesday, he plans to play his first team for the majority of the game against the Tennessee Titans (1-1) on Friday night.
"Playing time will be somewhere there in three quarters for the ones and then the twos will take it from there," he said. "For the ones, it's kind of the final tune up."
Heading into the game, two individuals to pay careful attention to are those that could probably most use three more quarters of legitimate reps—for the Chiefs, that's rookie cornerback Marcus Peters and for the Titans, that's rookie quarterback Marcus Mariota.
Both individuals were their respective teams' first-round pick and both will be called upon early this season.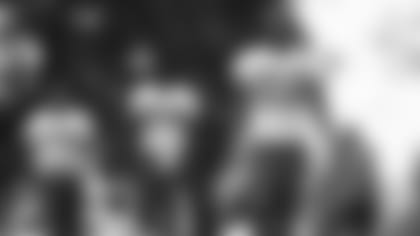 It's already well known that the Titans are all in on Mariota, and with cornerback Sean Smith absent for the Chiefs first three regular season games, Peters' role will be increased right out of the gate.
The positive for the Chiefs is that Peters has already shown an ability to do the job throughout training camp practices and two preseason games, and a good game on Friday night could further the confidence he's already been building amongst the coaching staff.
"The biggest challenge any young guy has is that laser focus, play after play after play. It has to happen first in practice and then it's got to occur in the game, and I think [Peters has] done a really good job," defensive coordinator Bob Sutton said. "He's improved at some of the things we're trying to get him to work on, and as long as he takes that kind of attitude, he's got a big upside."
On Friday night, it will be Mariota's job to beat Peters.
After losing a fumble and throwing an interception in the Titans first preseason game against the Atlanta Falcons, Mariota came back to play a more efficient game against the St. Louis Rams, going 5 for 8 for an 84.9 passer rating.
Of course, some personnel has changed for the Chiefs, but notwithstanding, he will be up for a challenge against a Kansas City defense that allowed just 203.3 yards passing per game in last year's regular season.
Sutton and the defense may rely on an irregular source for some insight on the rookie quarterback in Chiefs wide receiver De'Anthony Thomas.
Though it's unlikely Thomas will play in the game due to a calf issue, he and Mariota played at the University of Oregon together for three seasons (2011-2013). They were a part of the 2011 Rose Bowl, the 2012 Fiesta Bowl and the 2013 Alamo Bowl championship teams over the three years as teammates.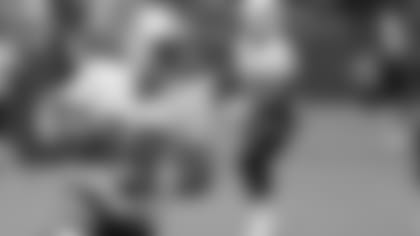 Tight end Anthony Fasano, RB Dexter McCluster, kicker Ryan Succop and tight end Phillip Supernaw are four of the six familiar faces that will return to Arrowhead Stadium on Friday night.
Fasano is the most recent departure, as the Chiefs waived him during this past offseason. Last year, he took the most snaps for the Chiefs at the tight end position and had 25 receptions for 226 yards receiving and four touchdowns by year's end.
Another area the Chiefs will be keeping a close eye on is the offensive line. Due to injuries to tackles Jeff Allen (knee) and Eric Fisher (ankle), the first team has been made up of Donald Stephenson (LT), Ben Grubbs (LG), Mitch Morse (C), Larry Duvernay-Tardif (RG) and Paul Fanaika (RT).
Although the Chiefs are hopeful that Allen and Fisher will be back for the regular season, Reid said he intends to play that combination during the first three quarters of the game Friday night.
Despite that unit's transgressions last week against the Seattle Seahawks, offensive coordinator Doug Pederson sounded optimistic this week.  
"The guys that are in there played against a tremendous front last week," Pederson said. "Did they get beat a few times? Yeah, they did, but they rebounded well, especially in that 14-play drive—they did a nice job.
"This week, now that we've scaled things down and game planned more, we should have good results."
The unit will need to make sure quarterback Alex Smith is protected against defensive tackle Jurrell Casey, who is perhaps the most talented Titans player on their roster.
With a month of preseason work having come and gone, the Chiefs and Titans will hold their final dress rehearsal on Friday night at Arrowhead Stadium.
The hope for them, and really every team in the NFL, is that it all clicks.
Reid wants to see what he and his coaching staff have been preaching all offseason translates to the playing field.
After Friday night, the roster will be cut to 75. Four days later, it will be cut to 53.
And at that point, it will be full steam ahead to Houston.
---
Photos from the Chiefs week one game against the Titans.