GAMETIME:7:30 p.m. CT on Thursday, August 31
LOCATION:Arrowhead Stadium in Kansas City, Mo.  
HOW TO LISTEN:101.1 The Fox
The Kansas City Chiefs (1-2) close out the preseason on Thursday night against the Tennessee Titans (1-2) at Arrowhead Stadium before kicking off the regular season a week later at New England.
Though the games will start to count soon, there's still plenty of work to do, and Thursday night's game is a big part of that.
The Chiefs, who currently have 90 players on their roster, will have to trim that figure by nearly half before the regular season gets underway on Sept. 7. For those on the roster bubble, Thursday's bout with the Titans represents the last chance to make their case to the coaching staff.
It's also a chance for those players to show other teams around the league what they can do for a final time should they be cut this weekend, as over 1,000 players will be looking for work soon.
These guys have been working tirelessly for months in the hopes of living out their dreams as professional football players, and for at least one more night, they'll all have the opportunity to run out onto the field together.
It's standard practice for the majority of the first-teamers to sit out the final preseason game, and with the regular season opener coming on a short week, it makes even more sense this season.
While the starters won't be out there, the players on the field could still have major implications on the 2017 campaign. Depth is critical over the course of a 16-game season, and it'll be on full display throughout the contest. From undrafted free agents that are just getting started to veterans trying to stick with a new team, the players on the field on Thursday night are doing everything they can to be a part of that depth.
The game will also be a chance for some injured players, notably kicker Cairo Santos, to get into game shape. Santos, who hasn't played this preseason with a groin injury, may handle field goal duties should he feel ready to go in warmups, Reid said on Tuesday. Rookie defensive lineman Tanoh Kpassagnon, who missed last week's game at Seattle with an illness, may also get a little work in on Thursday. If Kpassagnon plays, he'll likely face off against a fellow rookie and former teammate at Villanova in offensive tackle Brad Seaton.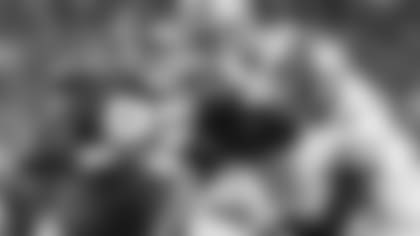 Kansas City will be taking on a Titans team that's coming off its best season in years. Tennessee went 9-7 last season after winning just 12 games in its previous three seasons combined. The two teams met in Week 15 last season, with Tennessee winning on a 53-yard field goal as time expired.
Catch the Chiefs as they wrap up the preseason at 7:30 p.m. CT on KCTV5 and 101.1 The Fox.