The Kansas City Chiefs finished the preseason in style by beating the Tennessee Titans by a score of 30-6 Thursday night at Arrowhead Stadium.
Here are seven observations from the game:
1. Rookie first-round pick Patrick Mahomes was slinging it around in his first start
It was the first start of his career, but it wasn't the first time we've seen Patrick Mahomes make the kind of throws he made Thursday night.
It was his deal coming out of Texas Tech and that's what he was doing at training camp, but it definitely meant more to see it happen on a game field with guys in different colored jerseys really getting after him.
Mahomes finished Thursday's game 9 of 16 for 183 yards and a touchdown, but fans will either remember his across-the-body 46-yard strike to Demarcus Robinson on a scramble outside of the pocket, or his 53-yard deep strike, which also went to Robinson, or perhaps it's the 28-yard touchdown strike to cap a beautiful two-minute drive that people will remember.
But for head coach Andy Reid, he'll remember how Mahomes fought back after making a couple of ill-advised throws that were nearly picked off, and gathered himself enough to lead the Chiefs on a 5-play, 64-yard touchdown drive in 1:10 with no timeouts at the end of the first half.
"For me, it's all about getting the ball up and letting the receiver make a play," Mahomes said after the game. "I knew if I put it out there, [Robinson] was going to make a play, and he did. It's just something where you have to let those guys make plays."
2. Second-year receiver Demarcus Robinson has a night to remember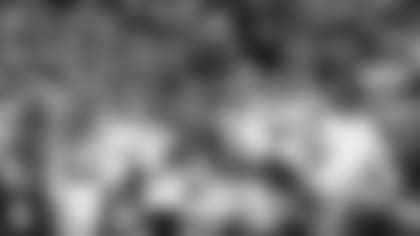 If we're going to mention Mahomes' night, then we've got to mention Robinson's.
He finished with three receptions for 127 yards and a touchdown in what was by far the best preseason game of his young two-year career.
Outside of the touchdown catch, the other two catches from Robinson were contested down the field, including one in which Mahomes scrambled outside the pocket and hit Robinson deep down the right sideline.
"My thing was just to get open down the field," Robinson explained. "I know [Mahomes] likes to make plays outside of the pocket and I just tried to get open when I saw him scrambling."
Robinson made a name for himself last year on special teams, and people remember the plays he made Thursday night.
3. Rookie receiver Jehu Chesson takes it to the house
The most memorable play from Thursday night may have been rookie fourth-round pick Jehu Chesson's 76-yard punt return for a touchdown.
In one of the most beautifully-blocked plays you'll ever see, Chesson went virtually untouched all the way down the field for the score. It was also the most memorable play from Chesson's rookie preseason campaign.
One of the best blocks (of many to choose from) on the return was from linebacker Justin March-Lillard, who peeled back and picked off a Titans would-be tackler.
Earlier this week, March-Lillard, who has shown plenty of versatility in his time with the Chiefs—playing both inside linebacker positions and the athleticism to stay on the field for all three downs—drew praise from special teams coordinator Dave Toub for his recent play on special teams.
4. Rookie linebacker Ukeme Eligwe makes a ridiculous interception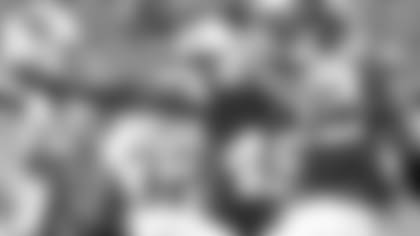 It was perhaps the best defensive play of the night, but rookie linebacker Ukeme Eligwe literally batted a pass inside the box up in the air to himself, and was able to come down with it for the interception.
It's a great play to do either one of those things—bat the pass or secure the interception—but to do both on the same play? That's something to remember.
Eligwe also tied for the team-lead in tackles on the night with six.
5. Receiver Tevin Jones has some wheels, tight end Gavin Escobar has some hands
Back at the end of training camp, Chiefs' receivers coach Greg Lewis was asked what his favorite play of training camp had been. His answer wasn't just one play, but watching Tevin Jones race by guys down the field for big plays consistently.
Jones had showed off his speed at camp, and he showed it off Thursday night after he took a pass on the outside from fourth-string quarterback Joel Stave, and turned on the jets and raced 68 yards for the touchdown.
It was an amazing display of speed from a guy Lewis had already told us about.
6. Kicker Cairo Santos returns to the field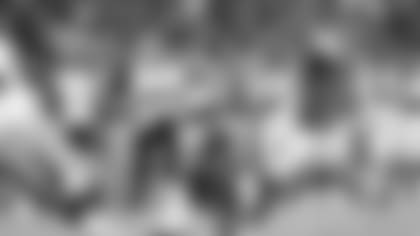 For the first time all preseason, Chiefs' fourth-year kicker Cairo Santos was on the field.
Santos had been dealing with a groin injury for the past month and some began to wonder about his status for the Chiefs' regular season opener next week against the New England Patriots.
Santos, who did miss his first extra-point attempt, did settle some people down after he drilled a 48-yard field goal early in the third quarter.
While Sam Ficken, who was signed shortly after Santos was injured, still handled kickoff duties Thursday night, the fact that Santos was back out there was a good sign for the Chiefs. The 48-yard field goal was Santos' only attempt of the night.
7. The veterans were having some fun on the sideline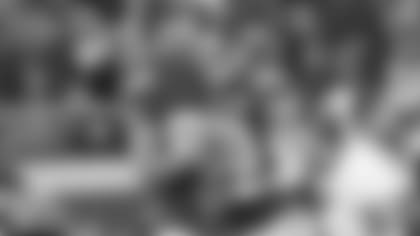 With so many of the first-teamers on both sides of the ball not playing in the game, that gave them a chance to relax, watch and support the young guys getting an opportunity to show what they could do.
They seemed to be enjoying themselves, too, according to head coach Andy Reid.
"I thought Justin Houston was going to get a penalty, he was up in midfield cheering them on," Reid laughed after the game. "The guys get into it, they love it. Marcus (Peters), Eric Berry – it was hard to keep all those guys back. (Travis) Kelce you saw out there, they were all involved and going after it. It was a neat thing."
With roster cuts coming up on Saturday, Reid, who said there were some spots still up for grabs as of Thursday night, shared his message to the team after the game.
"One of the great things about this camp and the preseason game, these kids were able to get themselves on tape," Reid explained. "So, if they don't make it with us, they have a chance to make it with somebody else. So, I just thanked them for the effort. I don't know who is going to be here or who's not going to be here, but I just thanked them for the effort that they gave us. They worked their tails off.
"This ends up being the hardest time for you as a head coach and general manager. It's a tough time because these kids work so hard."
Photos from the Chiefs fourth preseason game against the Titans