Any way you try and describe the Chiefs performance on Saturday night against the Vikings, the bottom line is there are things that need to be improved.
That's not going to be disputed by anyone in the locker room, starting with Chiefs head coach Andy Reid.
"Offensively, it clearly wasn't good enough," Reid said. "Whether it was protection or blocking we've got a seam and holes. But everyone got a piece of the pie. Throwing the ball, there was just no rhythm. Again, that's my responsibility as the play-caller, to make sure we get the guys into rhythm. We need to execute better in the red zone."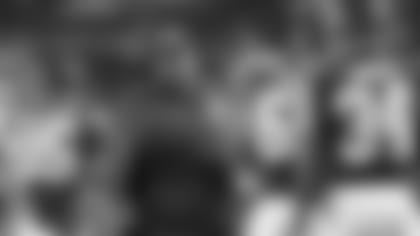 Offensive lineman Donald Stephenson, who was recently given a four-game suspension, did not play in the game on Saturday.
Reid talked about that after the game.
"[He] did not play because I need to get the guys who are going to play at the beginning of the season ready to go," Reid said.
After surrendering five sacks to the Vikings, Reid spoke about the performance of the offensive line, which featured Jeff Allen moving from left guard to right tackle to fill in for Stephenson, and Jeff Linkenbach and Ricky Henry alternating series at left guard with the first team.
"There were issues," Reid said. "I probably need to look at the tape before I say too much here, but obviously it wasn't good enough. The quarterback was hit too many times, you can't do that."
One of the biggest stories of the game was the two red zone turnovers by the Chiefs offense. Quarterback Alex Smith had two passes intercepted deep in Vikings territory, which isn't a normal occurrence for Smith.
Reid took some responsibility for the red zone mistakes, also pointing out that it's out of the ordinary for the normally safe Smith to make those mistakes.
"I could have done better with the calls," Reid said. "Once the call is made, we've got to be more secure with the ball and that's one of [Smith's] strengths. They got the best of us today."
It's tough to crown a player of the game after a disappointing performance overall, but cornerback Ron Parker, who has had a tough preseason, bounced back with a solid game against the Vikings.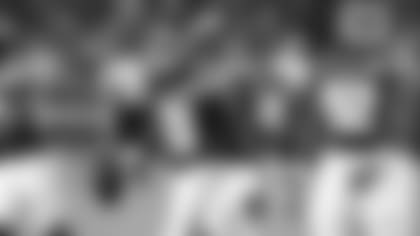 Outside of the interception he made on a deep pass attempt from former Chiefs quarterback Matt Cassel, Parker also had a nice pass breakup on another near-interception.
"I was just out there trying to find myself tonight," Parker said after the game. "Just trying to go out there and make plays and do what I'm capable of doing."
Parker spoke about his first opportunity at an interception and knowing he had to make the most of his next opportunity at a takeaway.
"The first one—I knew I should have had it because it hit my hands," Parker said. "Us defensive backs, we're kind of tough on each other when it comes to balls hitting our hands. So I knew when I got another chance, I had to take advantage of that second opportunity to the fullest because I dropped my first one."
Parker, Sean Smith and Marcus Cooper continued to rotate at cornerback with the first-team defense.
Here are the three plays of the game from the Chiefs 30-12 loss on Saturday to the Vikings.
Offense – Albert Wilson's touchdown catch from Tyler Bray
The Chiefs lone touchdown of the night came with less than a minute remaining in the game. Rookie receiver Albert Wilson created separation from the defense and found himself in the corner of the end zone with the ball after a nice pass from Tyler Bray.
The touchdown capped off a nine-play, 80-yard drive from the Chiefs offense.
Bray finished a perfect 7 of 7 for 79 yards on that final drive, which gave the offense something to feel good about in getting its lone touchdown of the night.
"It was nice," Bray said. "We were in our two-minute mode so we were just trying to hurry up, trying to get everybody lined up and the receivers ran great routes."
Defense – Jaye Howard forces safety
Trailing 7-0 late in the first quarter, the Vikings had just picked off Smith deep in the red zone and had the ball at the Chiefs 6-yard line.
Linebacker Derrick Johnson and company stuffed Vikings running back Matt Asiata for a loss of three yards on first down, setting up Howard's big play.
Howard made a great rip move to get by the right tackle to get to Cassel— knocking the ball out of his hands and forcing it out of the back of the end zone for a safety.
Howard spoke of that play after the game and the feeling he had getting the crowd going at a big moment in the game at the time.
"It was a nice play to make," Howard said. "I wasn't fortunate enough to get an opportunity to play in the stadium last year. This is like two weeks that I've had a sack so it's going good right now."
While it wasn't specifically a defensive play of the game, second-year linebacker Nico Johnson got a lot of reps on the field with injuries to both inside linebackers Joe Mays and Josh Mauga.
Johnson took advantage of those reps in their absence.
"Me personally, I think I played OK," Johnson said. "I tried to go out and make my presence felt. [I] just tried to go out, fly around and have fun."
After the game, Johnson spoke about his first experience playing with the first-team defense, and also playing next to Derrick Johnson.
"They play at a high level and that was my first time doing it in an actual game," Johnson said. "It made me think that I really got to elevate my game and intensity and focus. So playing with them—it's fun.
"Throughout the whole game, [Derrick Johnson] tried to keep me focused, tried to keep me joking around [and] tried to keep me calm," Nico Johnson said. "Even though I wasn't nervous, he tried to keep me that way. He did a good job keeping me in tact today so I was thankful."
Special Teams – Colquitt doing what Colquitt does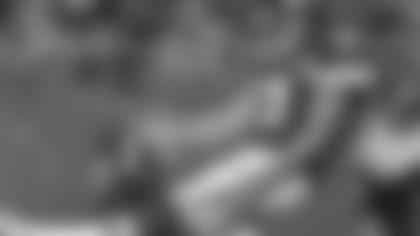 Already holding the franchise record with 285 career punts inside the 20-yard line, which also puts him at 13th in NFL history, Dustin Colquitt once again showed why he's one of the best in the NFL at pinning offenses deep in their own territory.
After the Chiefs first drive stalled at mid-field, Colquitt launched a 55-yard punt that bounced out of bounds at the Vikings 3-yard line.
Calling the special teams units "jab specialists," Colquitt threw a jab of his own on that punt.
The offensive line gave up five sacks to the Vikings on Saturday night. It was not the kind of performance that answers the questions about a young group heading into the final preseason game against the Green Bay Packers on Thursday.
After the game, veteran Jeff Allen, who made the switch over to right tackle from left guard for this game, spoke about the group's performance.
"It was very frustrating," Allen said. "We just couldn't get that groove as an offensive line. It resulted in negative plays—sack here. You can't have that. You have to be on the same page and communicate together."
Jeff Linkenbach, whom Reid had praised last week and was given an opportunity with the first-team offense on Saturday, spoke about needing to do a better job of protecting Smith.
"As a whole it wasn't good enough," Linkenbach said. "I think everyone on the offensive line would say that. We got to protect Alex (Smith) better. We got to communicate better and that's the thing about this league. You just have to go in and adjust and get the job done. And tonight, we didn't quite do that well enough."
This was meant for the Chiefs defense in creating Vikings turnovers, which it did by forcing two. But what wound up being the story of the game was that the Chiefs offense couldn't help but turn the ball over at critical times.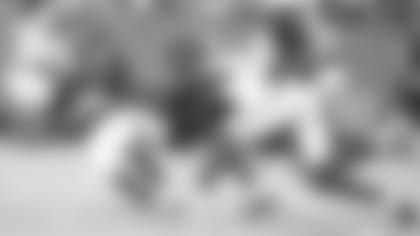 Parker's interception and Howard's safety stand out as two great plays for the Chiefs defense, but the Chiefs offense, which has had its fair share of issues getting into the end zone this preseason, is the story.
The Chiefs needed to walk away with some points from their two trips to the red zone and Smith talked about that after the game.
"We got down there twice which was the disappointing thing," Smith explained. "To walk away with no points—the turnovers hurt. You'd love to get touchdowns all the time. In a game like today though, the field goals would've helped too especially going there into halftime. Going into halftime would've been a much different game if we could've walked away with points."
Cairo Santos took all the kicks tonight for the Chiefs, but there wasn't much he could have done to separate himself from veteran Ryan Succop.
He made his lone field goal attempt, a 22-yard chip shot, and did well in kickoff duties. It looks like this battle might be coming down to Week 4.
4.     Young receivers having an opportunity
Frankie Hammond made a couple of nice plays in the first half in catching passes from Alex Smith. He finished the game with two receptions for 23 yards, including one drop on a pass thrown a bit behind him. It was Hammond's first extensive look with the first-team offense so far this preseason.
Rookie Albert Wilson caught one pass for one yard, which resulted in the lone touchdown for the Chiefs in the final minute of the game.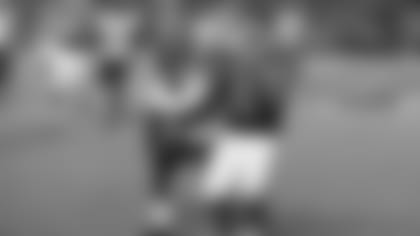 There were no new injuries reported for the Chiefs after the game, which is great news.
Obviously all eyes will be on running back Jamaal Charles moving forward. He did dress for the game on Saturday but did not play. He had been dealing with a foot issue and did practice on Friday.
Safety Eric Berry missed the game after not practicing all week as he rests his heel. The issue is not supposed to be serious or threaten his ability to play in week one.
DL Mike DeVito (hand), WR Dwayne Bowe (quad) and LB Josh Mauga (groin) are players to monitor throughout this short week of practice.