Victory Mondays never get old. Thanks to the Kansas City Chiefs 24-7 victory against the Oakland Raiders, the team moved to 6-0, marking the second time in franchise history that the Chiefs have started a season with six-straight wins. The last time Kansas City won its first six games was in 2003, when the club started 9-0.
With that being said, here's a look back at a very loud, convincing and unforgettable performance by the Chiefs and their loud world-record-holding fans.
CHIEFS FANS SET NEW WORLD RECORD: During yesterday's win, Chiefs fans set a new Guinness World Record for Loudest Crowd Roar at a Sports Stadium (Outdoors). Chiefs fans reached a peak decibel reading of 137.5 as Guinness World Records adjudicator Philip Robertson monitored the sound levels. The mark was set on a fourth-quarter play that lasted six seconds as LB Derrick Johnson sacked Oakland QB Terrelle Pryor between 0:48 and 0:42 left in the game. The Arrowhead Stadium record passed the old record of 136.6 decibels set on Sept. 15, 2013 at CenturyLink Field in Seattle.
CHIEFS HIT DOUBLE-DIGIT SACK TOTAL: Kansas City recorded 10 sacks in the contest, a mark that ties for the second-best single-game sack total in franchise history. It is the first time the Chiefs have recorded 10 or more sacks since recording 10.0 sacks vs. Oakland on Sept. 6, 1998. The franchise record for most sacks in a single game is 11.0 set on Sept. 30, 1984 vs. Cleveland.
Kansas City has recorded two separate 10-sack games against the Raiders, tying for the third-highest single-game sack performances Oakland has allowed in franchise history.
CHIEFS DISRUPT  PRYOR IN PASSING GAME: In addition to 10 sacks of QB Terrelle Pryor, Kansas City's defense logged three interceptions of the Oakland quarterback in the contest. Chiefs defenders returned those interceptions for 65 yards and one touchdown. It marks the first time Kansas City recorded three or more interceptions in a single game since recording three interceptions at Chicago on Dec. 4, 2011.
Kansas City now owns three interceptions returned for touchdowns in 2013, marking the most interception returns for scores since 2010.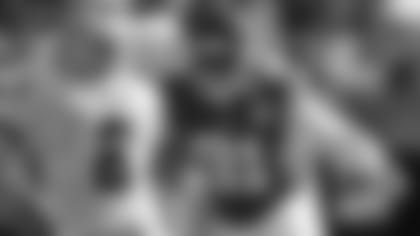 ](http://chfs.me/1cO9Ptd)
HALI SETS SINGLE-GAME CAREER HIGH FOR SACKS: LB Tamba Hali recorded 3.5 sacks in Sunday's contest for a combined loss of 30.5 yards. He owns 70.0 sacks (-441.5 yards) for his career. His 70 sacks rank fourth in team history and his 441.5 sacks yards rank third.
He own 16-career multi-sack games and the Chiefs hold an 11-5 record in games when Hali has 1.5 or more sacks.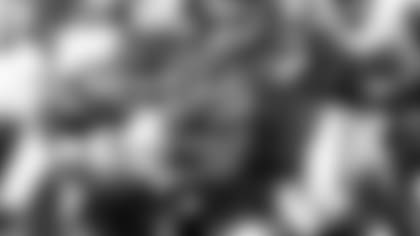 ](http://chfs.me/1cO9Ptd)
JOHNSON REGISTERS PAIR OF SACKS: LB Derrick Johnson sacked Oakland QB Terrell Pryor two times and now has 2.5 sacks in 2013. He has 20.5 sacks (-129.0 yards) in his career. Johnson added nine tackles (eight solo) to pace the defense, including two for loss, and also had two QB pressures.
CHARLES CRACKS 5,000-CAREER RUSHING YARDS: RB Jamaal Charles recorded 22 carries for 78 yards with two rushing touchdowns. His two rushing touchdowns tie his single-game career high. The last time he registered two rushing touchdowns was at Denver on Jan. 3, 2010. He finished that game with 25 carries for the franchise-best single-game rushing output of 259 yards to go with his two rushing touchdowns.
It marks the sixth-consecutive game for Charles recording at least one rushing or receiving touchdown. He now has five rushing touchdowns to go with two receiving touchdowns in 2013. He has 22-career rushing touchdowns and nine-career receiving touchdowns.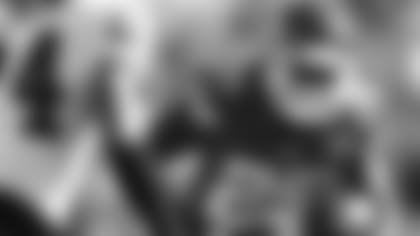 ](http://chfs.me/1cO9Ptd)
With his 78 yards on the ground, Charles becomes just the third Chiefs player to pass 5,000-career rushing yards, trailing Priest Holmes (6,070) and Larry Johnson (6,015), ranking third in franchise history with 5,011-career rushing yards.
With 128 yards from scrimmage (78 rushing, 50 receiving) in yesterday's contest, Charles passes RB Abner Haynes (6,553) for seventh place on the franchise's all-time scrimmage yards list with 6,593 scrimmage yards. He also passed RB Marcus Allen (1,073 – 932 rushes, 141 receptions) for fifth place on the club's all-time attempts from scrimmage list with 1,083 attempts (898 rushes, 185 receptions).
Charles led all Chiefs pass-catchers with five receptions for 50 yards.
ABDULLAH HAS SOLID DAY: S Husain Abdullah recorded his first interception in a Kansas City uniform as he intercepted QB Terrelle Pryor and returned it 44 yards for a touchdown, marking his fifth-career interception and his first interception returned for a touchdown. Abdullah added 0.5 sack, two tackles, one QB pressure and one pass defensed in the contest.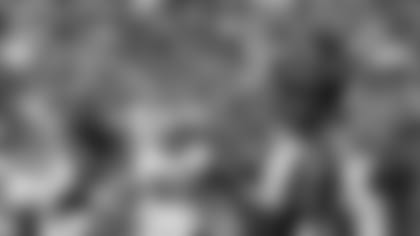 ](http://chfs.me/1cO9Ptd)
DEMPS RECORDS THIRD INTERCEPTION IN AS MANY WEEKS: S Quintin Demps intercepted a QB
Terrelle Pryor pass and returned it nine yards in Sunday's game. It is Demps' third interception in as many weeks as he recorded an interception vs. the N.Y. Giants (9/29) and at Tennessee (10/6). He now has a single-season career-high with three interceptions returned for a career-high 61 yards.
HOUSTON GETS PIECE OF QUARTERBACK: LB Justin Houston recorded a sack of QB Terrelle Pryor in the contest. Houston now leads the team with 9.5 sacks (--55.0 yards) this season. He has 25-career sacks (-151.0 yards). Houston added two solo tackles and three QB pressures in the game.
COOPER GRABS SECOND INTERCEPTION: CB Marcus Cooper recorded his second interception in as many weeks as he intercepted QB Terrelle Pryor and returned it 12 yards in the fourth quarter to help seal the victory. Last week in Tennessee, Cooper recorded his first-career interception, a fourth-quarter pick of QB Ryan Fitzpatrick to help solidify Kansas City's win against the Titans. Cooper made his first-career start in place of an injured CB Brandon Flowers.
For the complete photo gallery from Sunday's divisional win, click here.