The Kansas City Chiefs made a splash this offseason when they added free agent wide receiver Sammy Watkins to an already explosive group of offensive playmakers.
Both Watkins and third-year wide receiver Tyreek Hill voiced their excitement for the upcoming campaign on Twitter last week. Those posts and much more can be found in this week's social recap.
Kansas City made another addition on Tuesday, signing free agent safety Robert Golden.
Golden has been an impact player on special teams throughout his career, serving as a team captain on the Steelers' special teams unit from 2014-16.
He talked about the mindset that he brings to special teams with the folks at Steelers.com in 2014:
"It's complete effort and 'want to,'" Golden said. "Unlike defense and offense where you have a specific assignment on a certain play, special teams you just have to want to make a play, get your block, make your tackle. It's all about determination."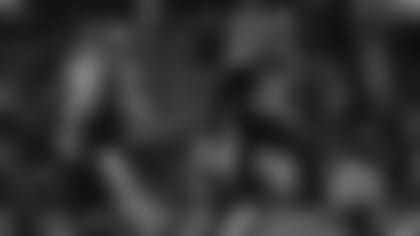 Speaking of defensive backs, cornerback Steve Nelson spent Tuesday afternoon visiting patients at the Kansas City VA Medical Center.
"I was just trying to make their day a little better," Nelson said. "I want to get out in the community and give back - especially while I have time off. That's what it's all about and why not do it right here in Kansas City?"
The 2018 NFL Draft is right around the corner, prompting a look back at who the Chiefs have selected since the "common draft" was established in 1967. We'll examine each round over the coming weeks, beginning with the seventh.
The Chiefs were back out in the community on Wednesday, as Steve Nelson and De'Anthony Thomas surprised an 11-year-old kid battling cancer during a tour of Arrowhead Stadium.
"He's dealing with leukemia and at that age it can be really tough, but he has a family around him that's encouraging him to stay strong," Thomas said. "I feel like today helped with his recovery and it goes beyond being at Arrowhead or meeting Steve and I, it was just about brightening his day a little and I hope he remembers it forever."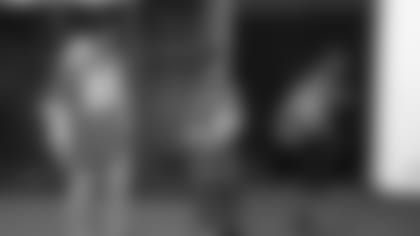 The Chiefs had some internal news to announce on Thursday with the promotion of Head Athletic Trainer Rick Burkholder to Vice President of Sports Medicine and Performance.
The Chiefs made another internal move on Friday, naming Special Teams Coordinator Dave Toub as the team's Assistant Head Coach.
"Dave has had the opportunity to work with our team on both sides of the football, on the field and in the classroom," Head Coach Andy Reid said. "His leadership qualities have entrusted me to promote him to Assistant Head Coach."
With the 2018 NFL Draft just three weeks away, we scoured the internet to see who the experts are predicting the Chiefs' division rivals may select in the first round.
Speaking of the draft, here is a look at some of the top wide receivers that could be available when the Chiefs' first selection rolls around later this month.
Finally, we continued to look at the top photos from the 2017 season with No. 3 – "The Sack Race."