Here's a roundup of our content here on Chiefs.com over the course of the week.
The week began with some changes on the Chiefs' coaching staff, including a series of promotions and a few new hires.
The Kansas City Chiefs announced changes to the club's coaching staff on Monday. The team has promoted Mike Kafka to Quarterbacks Coach, Mark DeLeone to Inside Linebackers Coach, Mike Smith to Outside Linebackers Coach, Corey Matthaei to Assistant Offensive Line Coach, Joe Bleymaier to Pass Game Analyst/Assistant Quarterbacks Coach, and Terry Bradden to Defensive Quality Control Coach. The Chiefs have hired Jay Valai (defense) and David Girardi (offense) as Quality Control Coaches.
Among those promotions was new Quarterbacks Coach Mike Kafka, who spent the 2017 season as an offensive quality control coach. We took a closer look at the former quarterback, from his history with Reid to his historic career at Northwestern.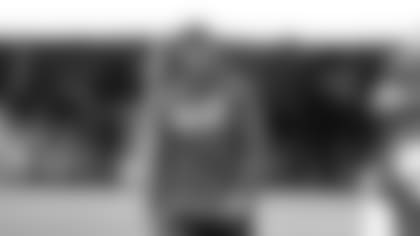 Our very own BJ Kissel was on-site in Mobile, Alabama last week for Chiefs' General Manager Brett Veach's first Senior Bowl on the job. The Senior Bowl brings together some of the best college prospects in the nation and plays a critical role in the draft process.
Here's an excerpt from the story, which takes an exclusive look at the individuals tasked with building the Chiefs' roster.
All the joking ultimately shows the bigger deal here, and that's the dynamic within the personnel department. They were all comfortable together. They joked with each other. It was football guys in a football environment doing what they do.
And they all speak the same language.
"I think it's different if you're a new GM with a new scouting staff," Veach explained of how well his group gets along. "You have to set expectations and all the rules. We've been doing this together a long time. We know what we're looking for and what we need. We know our roster and where our deficiencies are, and we know where we need to get better. We know what we're looking for in the locker room and the community.
"We have a shared vision."
While Veach and his staff were in Mobile for the Senior Bowl practices, a handful of Chiefs were in Orlando, Florida for the 2018 Pro Bowl.
We had all of the festivities covered, with stories, videos and photos that you can't find anywhere else.
NFL Commissioner Roger Goodell announced some big news on Wednesday, stating that the Chiefs would travel to Mexico City next season to take on the Los Angeles Rams. It will mark the Chiefs' second regular season contest outside of the United States.
Fans interested in receiving information about tickets for the game, which will go on sale this summer, should register their interest at http://www.nfl.com/mexico/registration. Chiefs' season ticket members will receive information directly once tickets are ready for sale.
Interestingly enough, the Chiefs have ventured south of the border before. Kansas City played a preseason game in Monterrey, Mexico in 1996, part of a series of exhibition contests played on foreign soil.
"We are thrilled to be a part of the NFL's international initiatives once again, and we are excited to face the Rams at historic Estadio Azteca this fall," said Chiefs Chairman & CEO Clark Hunt. "The support for the NFL in Mexico has grown significantly since our initial trip in 1996. We look forward to returning to Mexico and connecting with a new generation of fans this season."
Learn more about that game and the Chiefs' other international games here.
We took a final look back at the Pro Bowl on Thursday by highlighting the two local high school coaches that represented the Chiefs as nominees for the Don Shula NFL High School Coach of the Year award.
Here's an excerpt from the story:
"We drove 75 yards and scored with nine seconds left on the clock, and that's when I made the decision to go for two," said Staley Head Coach Phil Lite. "I took a timeout just to make sure we were organized and said, 'Hey, we're going to go for the win.' As soon as I said that, I looked at my quarterback and he had this big grin on his face. The kids were all about it and they were going to find a way to get it done."
Lite's confidence in his team paid off, as the conversion succeeded and Staley took home the state title. It was a fitting end to a magical season that culminated in Lite's trip to Orlando.
"It was one of those Disney-movie seasons for us," Lite said. "We battled back in so many games…it's incredible. I'm just truly blessed."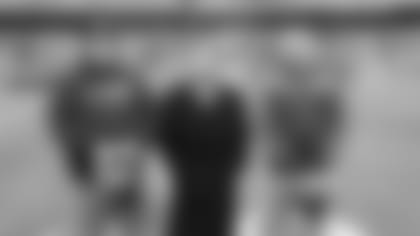 The week leading up to the Super Bowl brought folks together from around the league to Minneapolis, including Chiefs Chairman and CEO Clark Hunt.
Chiefs' running back Kareem Hunt was also on-site for the annual NFL Honors ceremony, where he was a finalist for the Offensive Rookie of the Year award. We had a chance to catch up with the eventual winner of the award, New Orleans Saints' tailback Alvin Kamara, last week at the Pro Bowl.
"I watched him every game," Kamara said. "We were just talking about how I was watching that first Thursday night game and how he bounced back after fumbling on that first play. He ran for like 10,000 yards in the next three games after that. He's a great player and a great dude. He balls and he deserves the success that he's had."
We also looked towards the future, as Chiefs Reporter BJ Kissel examined who the other teams in the AFC West may draft this April.
Finally, we began a new article series that will highlight the top photos from the 2017 season along with commentary from Chiefs photographer Steve Sanders.