We continued our coverage of the NFL Scouting Combine on Sunday by speaking with local product Dorance Armstrong.
The University of Kansas football team hasn't had a lot of team success over the past three seasons—winning just three games in 36 opportunities, but that hasn't diminished the draft stock of one of the program's best players in recent memory—edge rusher Dorance Armstrong.
Armstrong, who checked in at 6-foot-3 and 257 pounds this week at the NFL Scouting Combine in Indianapolis, was asked to describe his game when speaking with the media on Saturday.
"As a dominant pass rusher," he said.
Simple. Concise. Accurate.
Speaking of defensive standouts, Florida State safety Derwin James has drawn comparisons to Chiefs' safety Eric Berry.
So, for a college prospect getting ready to enter the NFL Draft who has been compared to Berry, as is the case with Florida State's standout safety Derwin James, the question becomes what he thinks about that comparison.
"Man, that's one of my favorite players, actually," James, who is projected as a first-round pick, explained as he smiled during his media availability at the NFL Scouting Combine Sunday afternoon in Indianapolis. "I have watched so much tape on [Berry]—from being an in-the-box safety to back playing deep and covering tight ends.
"That's just a great compliment (to be compared to him)."
On the other side of the ball, we caught up with some of the draft's top tight ends.
Head Coach Andy Reid was recognized for his contributions to furthering opportunities for minority candidates in coaching, front office and scouting roles last week.
We began to wrap up our Combine coverage on Monday by taking a look at Kansas State's D.J. Reed.
Heading into this week, Reed knew one of the biggest challenges he'd face is convincing teams that his height at 5-foot-9 wouldn't be an issue.
It's something he did hear this week from the teams he spoke with during the formal and informal interview process.
"They think I can play corner at the next level, and I know I can, but the only question I really hear is concern of my height," Reed explained of what NFL teams were asking him and telling him this week in Indy. "But I'm very athletic, and I feel like given the right opportunity that I can make that work and do it at a high level."
Another local player, Olathe South and Auburn alum Braden Smith, impressed at the Combine while doing some good in the process.
The six-foot-six, 303-pound offensive guard gathered pledges prior to the Combine for each rep he put up on the 225-pound bench press, with the proceeds going to Autism Speaks.
Thirty-five reps later – second-most among offensive linemen - Smith raised $3,294 for the non-profit.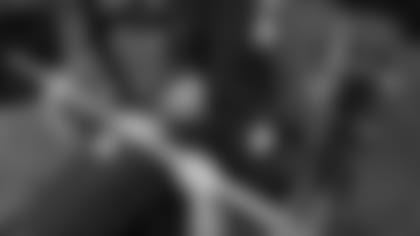 "It was something I could do to give back, while also doing the Combine," Smith explained. "It was kind of a win-win."
Finally, to complete our Combine coverage, we took a look at one of the draft's most underrated players.
It's been a busy offseason for offensive guard Bryan Witzmann, who has been interning on Capitol Hill as part of the NFL Player Association's "Externship" program.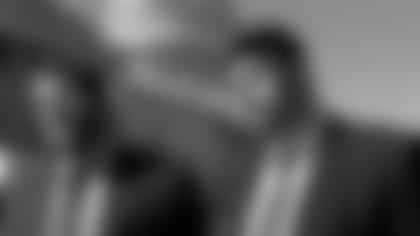 A handful of other Chiefs, including safety Eric Berry, spent last week preparing for careers in business after football.
"It's an amazing event. Business has always been something that I wanted to be a part of, but nothing I wanted to dive into too deeply without having the proper knowledge," Berry told Good Morning Football last week. "Just hearing the stories of players not knowing what to do when they're done…you can benefit from those types of programs where you can go in, survey the landscape, see what you want to do and hear from professionals in those fields."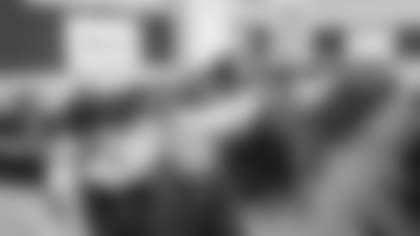 We also checked in on the Chiefs' social media musings over the past week, which ranged from comments on the Oscars to a couple of Kansas City stars meeting up in Arizona.
We looked around the web on Friday to see who the experts predict the Chiefs' division rivals will select in next month's draft.
Finally, we continued our article series dedicated to highlighting the top photos of the 2017 season on Saturday with No. 7 – "Looking On."