Last week was a busy one for the Kansas City Chiefs, from celebrating Mother's Day to attending the KC Masterpiece 400 at Kansas Speedway. We followed it all in this week's social recap.
The season continues to inch closer by the day as Organized Team Activities (OTAs) are set to get underway later this month. As part of our preview for OTAs, we took a look at a handful of position groups and each of the players competing for roster spots at those respective positions.  
In other news, tight end Travis Kelce and his brother, Jason, were featured on stage at the annual ESPN Upfront presentation.
Chiefs' General Manager Brett Veach provided fans with an inside look at how he evaluated Kansas City's recent draft picks with an exclusive film breakdown earlier this week.
Off the field, the Chiefs were busy in the community with a number of outreach initiatives. That included a video teleconference which brought wide receiver Chris Conley and Cheerleader LaKeyna into several schools throughout the metro as part of the NFL's Character Playbook LIVE program.
"As things change, we can't do anything about how technology and social media advance, but we can control how we deal with people in the world," Conley said. "If we continue to approach it the way we used to - loving our neighbors – and we do that through these new platforms, then things will be alright. That's what we're trying to convey to these kids, because they're encountering these things at such a young age."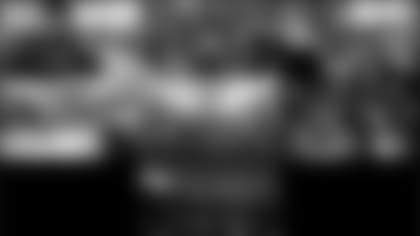 In another philanthropic effort, the Chiefs' defensive line visited a KCPD Special Operations Division in order to celebrate National Police Week.
*Six of the team's defensive linemen – Xavier Williams, Allen Bailey, Jarvis Jenkins, Stefan Charles, Justin Hamilton and T.Y McGill – went along for the visit, which included demonstrations in bomb disposal, K-9 instruction and warrant training. *
"It was fun. It's good to come out here and to see what these guys go through up close and personal," Williams said. "Seeing the attack dog was really interesting and operating the bomb robot was a fun experience. It was just a fun way to connect back to the community."
Established in 1962, National Police Week pays special attention to those that choose to dedicate their lives to the protection and safety of others. The players made a point of recognizing one of those individuals during the visit by presenting Officer Antoney Perez with a commemorative football as an act of gratitude for his efforts in the community.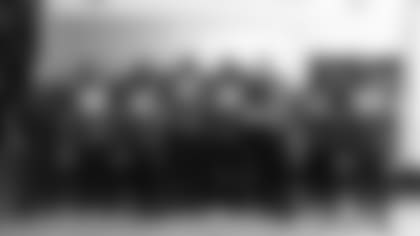 The Chiefs' quarterbacks were also out in the community as Patrick Mahomes , Chad Henne and Matt McGloin visited Fort Leavenworth, where the trio went through a battle simulation.
The simulation walked the three players through the details of a 2008 battle in Afghanistan in which several American soldiers lost their lives. The practice of reviewing conflict tactics and decision-making is commonplace in the military just as it is in football, though with much different stakes.
"They have to quickly make decisions on the battlefield and really be prepared. It's similar to how we prepare, but for them it's on a totally different level," Mahomes explained. "They're preparing to save lives and to protect us, and it's awesome to see how they get ready for those situations."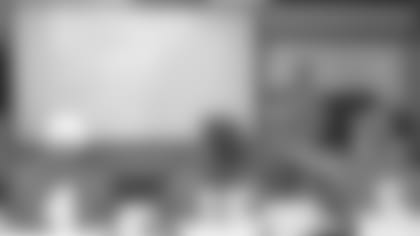 Finally, the Chiefs' young players seem to have caught the attention of the folks over at Pro Football Focus.