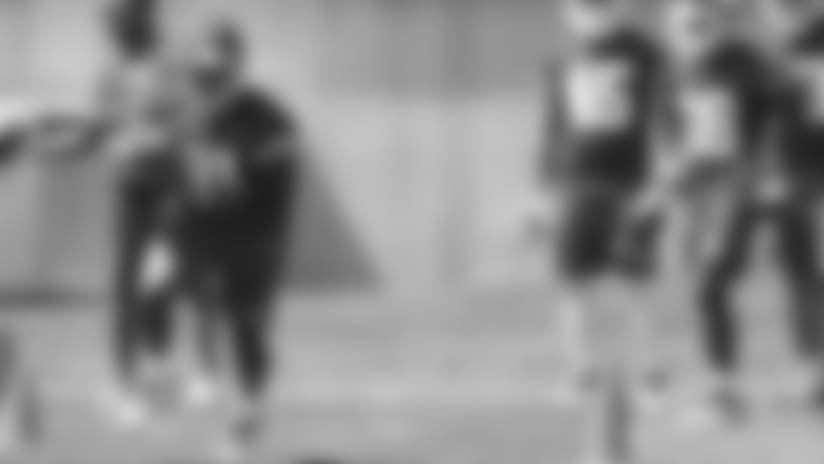 A sixth-round pick in last month's draft, cornerback Tremon Smith was also garnering plenty of attention throughout minicamp.
Chiefs Rookie CB Tremon Smith: "I'm Willing to do Whatever It Takes"
While the players aren't in pads and there's no contact allowed at these minicamps, there's still something to be said for the defensive backs and offensive skill position guys going at it during the 7-on-7, 9-on-7, and team periods.
It was during these periods that Smith stood out with his combination of length and quickness, but also for his feel for the game.
Check out the rest of the article here.
The majority of the players attending rookie minicamp were only there on a tryout basis with no guarantee of a roster spot moving forward, though five of those tryout players impressed the coaching staff enough to earn a professional contract.
Five Things to Know About the Chiefs' Rookie Tryout Signees
In other news, here's a look at where the experts at ESPN ranked the Chiefs in their post-draft power rankings.   
Post-Draft NFL Power Rankings: Where Do the Chiefs Sit Now?
Away from the field, tight end Travis Kelce earned a likely long-overdue spot in his high school's hall of fame last weekend.
Wednesday
The Chiefs were back out in the community this week, as running back Kareem Hunt, center Mitch Morse and a handful of others led a Play 60 clinic for nearly 80 special needs youth.
Kareem Hunt, Mitch Morse and Others Encourage Special Needs Youth with Play 60 Clinic
"We want to make sure that there's inclusive events for people from all walks of life," said Alicia Smith, President of the RCGKC. "Having the players here brings an opportunity right to the kids' backyard. They can realize that reaching their goals is attainable."
*That desire to break through societal barriers was evident on Monday. *
"A lot of people have probably told them that they can't do certain things, but they're out here and doing everything that everyone else is doing," Hunt said. "They fit right in."
Check out the rest of the story here.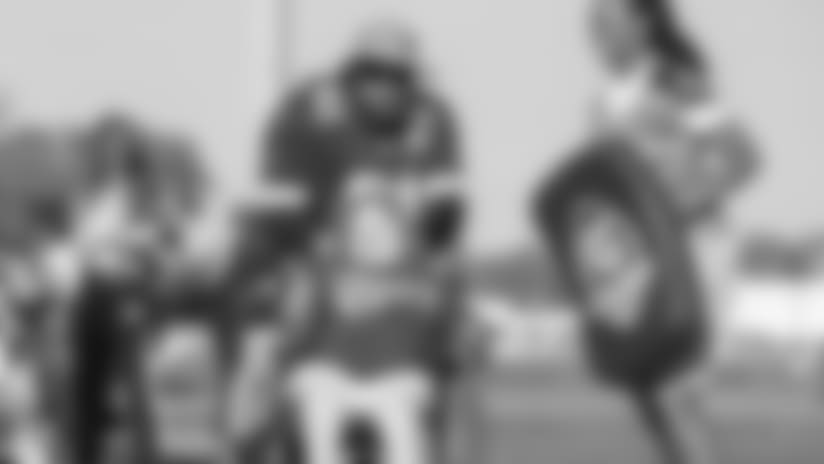 Thursday
The Chiefs announced some internal news this week with a handful of personnel additions and promotions.
Chiefs Announce Personnel Staff Promotions and Additions
Friday
The Chiefs' defensive backs paid a visit to the University of Kansas Health System earlier this week in order to lift the spirits of those going through a tough time.
Chiefs' Defensive Backs Lift Spirits at the University of Kansas Health System
The visit exemplified the players' commitment to being there for their fans – especially those going through a tough time in their lives.
"It makes me feel just as good as it makes them feel," Nelson said. "I know a lot of these people don't get that many visitors, so just spending time with them is special."
For those that have ever imagined themselves leading the Chiefs out onto the Arrowhead grass prior to kickoff, the Flag Warriors may be for you.
The Chiefs Flag Warriors Are Holding Auditions
*It's an opportunity to get involved with Chiefs Kingdom firsthand – to go from the seats to the Arrowhead grass. *
"It's surreal," said Armando Mesa, who's been a Flag Warrior for each of the past three seasons. "You don't ever think you're going to be able to run out there with the team, so it's pretty cool. I'm only three years in, but it (hasn't gotten old)."
Auditions are on June 8. Follow this link to register.
Finally, the folks at NFL.com tabbed quarterback Patrick Mahomes as one of the top fantasy football sleepers for next season.
Chiefs QB Patrick Mahomes Considered "Fantasy Football Sleeper" in 2018