Roughly 17 hours after the Kansas City Chiefs opened their training camp in front of thousands on Friday, the team was back on the practice fields for day two. As the horn sounded around 8:15 AM, the track meet-style of practice continued under the close watch and direction of Chiefs head coach Andy Reid, including the competitive 7-on-7 battles.
Chiefs QB Alex Smith led off the drill, using a variety of weapons including RBs Jamaal Charles and Knile Davis, FBs Anthony Sherman and Toben Opurum, TEs Anthony Fasano, Tony Moeaki and Travis Kelce, as well as WRs Jon Baldwin, Devon Wylie and Dexter McCluster.
The popularity of McCluster continued from Friday's practice, even before drills started. McCluster walked down the long hill to the practice fields and before putting his helmet on, he chatted with fans and then got to work.
"First two days for me have been great," McCluster said. "It's still a learning process, there's still a lot to gather and grasp about the offense but, I'm just having fun and when you have fun, you play well."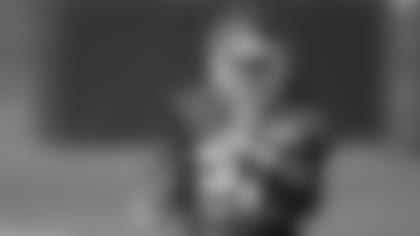 McCluster is a vital part of the Chiefs receiving corps and sees the collective group offering a lot to the team this season.
"Our receiving corps, we're different but, we all bring something to the table," McCluster admitted. "With Jon (Baldwin), a big body, he can go up and catch it; we have speed, we have great route-runners so, right now, I think we're feeding off of each other and I think we know we can be good."
While the team practiced without Chiefs WR Dwayne Bowe, who is recovering from a virus, the excitement within the receiving corps continues to grow.
"It's amazing to be back," Newsome said. "I've missed these guys so much, since I've been gone. Just having my team back is amazing and the receivers are doing a good job catching the ball and getting up-field, everybody's sharp on their assignments. It's good to be back."
McCluster knows the receivers can't make plays without the QBs.
"The QBs, they're working very hard," McCluster said. "They obviously know what they're doing. The QB has to know what everybody's doing on the field. They're the smartest and I think they're putting in great work."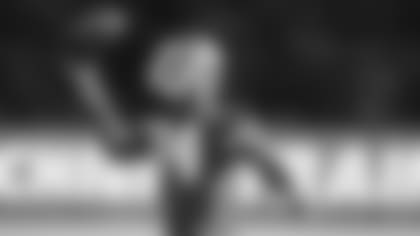 "They're all workers," Newsome said. "I think our timing is tremendous now, compared to what it was in OTAs and I'm lookiring forward to continue working with the guys."
Fellow Chiefs WR Tyler Shoemaker, who has been practicing since Tuesday, appreciates the "whole different energy element to practice,"  because of the fans and says, "You have to take advantage even more so of the chances you get and then use that excitement and energy."
Shoemaker and his fellow wide receivers will continue to work and get better throughout today in meetings and when they return to the practice fields at 8:15 AM CDT Sunday morning.