Change is good and that's exactly the way the Kansas City Chiefs see it for both recently-traded wide receivers Jon Baldwin and new Chiefs WR A.J. Jenkins.
Chiefs head coach Andy Reid described the two-player deal, following Tuesday's team walkthrough.
"We think actually this will be good for both teams," coach Reid said. "I will tell you, as far as similar situations, their game is different. For what San Francisco is looking for, I think Jon will fit right in that program and what we're looking for here, I think A.J. will fit in and it will give both of them a fresh start on a career. I look forward to working with A.J., and I wish Jon the best of luck with his new start."
A new start is also the mindset of the team's newest WR.
"Fresh start, new team," Jenkins said. "I'm feeling good and I'm ready to go out here and play some football."
Despite a very busy day for Jenkins, including a flight into KC, the commute to One Arrowhead Drive, followed by a session with the media and then practice, A.J.'s refreshing attitude remained upbeat.
"I'm grateful for this opportunity," Jenkins said. "I'm very excited to be working with Alex Smith, a QB who I'm very familiar with. I'm just looking forward to coming out here and being the best Chiefs (player) I can be and I'm ready for the opportunity."
Joining Alex Smith on a new team is nothing new for Jenkins, who teamed with the then-49ers QB.
"When I first got there, me and Alex were working out a lot together," Jenkins said. "We were talking a lot about the offense, trying to get me up to speed with the offense. It's kind of like the same thing now; he's been here since the offseason, now he has to put me up to speed again with the playbook. So, we'll just keep on working and keep on doing what we do."
Smith was asked to describe Jenkins, during their time with the 49ers.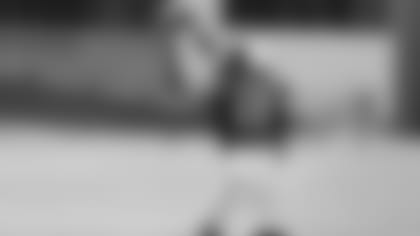 "I thought A.J. did a great job when he came in; he was a great kid," Smith said. "He came in hungry. It was a different situation there, when he came in; that's a veteran team, a lot of pieces in place, so it wasn't his job from the jump. He came in and had to battle for it. It was a deeper roster there (in San Francisco) and for whatever reason, it didn't work out. He's a guy with a ton of talent, a lot of speed; I think the change will do him some good."
Jenkins practiced with his new Chiefs teammates today, including former Illinois Fighting Illini teammate, Chiefs OL Jeff Allen.
"I think a fresh start is best for him," Allen said. "I think he'll take full advantage of it. He did a great job producing at Illinois. He's obviously a speedster. He's a great teammate, from my experience. He brings a different element to the locker room. He's a different character. He brings a lot of energy. Great guy."
Chiefs fans are hoping the new, fresh start for Jenkins will have him producing Illini-like numbers, which included 90 receptions for 1,276 yards and eight touchdowns during his senior season (2008).
Jenkins and the Chiefs return to the practice fields Wednesday for a morning walkthrough, followed by an afternoon practice. The team will also practice Thursday, before traveling to Pittsburgh on Friday, for the Saturday matchup with the Steelers.