When Kansas City Chiefs third-year player De'Anthony Thomas spoke with the media on Tuesday, the overriding theme was only how excited he was to be back on the field this year.
Thomas, who suffered a concussion during the team's 33-3 win over the San Diego Chargers back on November 22, missed the final six games of the regular season.
When asked of this offseason on Tuesday after the team's eighth OTA practice, Thomas made it clear what football means to him.
"I'm from south-central Los Angeles," he explained. "Either you're going to play football there or go down the wrong path. I used football as my motivation to get somewhere to make me successful. I ended up going to Oregon, and that's what really changed my life.
"I made my name for myself there, and now I came to Kansas City to do the same thing."
Over the past two years, Thomas has combined for 443 yards of total offense with 3 touchdowns, adding a punt return average of more than 10 yards with a touchdown as well.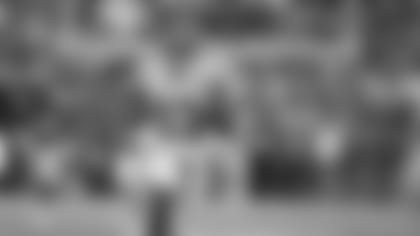 At just 23 years old, Thomas has already proven to have electric athletic ability, and he's hoping his second year under receivers coach David Culley will only continue his development.
"A lot of people at my age are just getting to the league, so I feel like I'm ahead of a lot of guys," Thomas added. "It's going to be a great year for me to just stay healthy and show people my ability and what I do." When asked if he loved football, Thomas put it simply.
"Do I love football? I'm from south-central Los Angeles," he said. "Football is everything to me."