The guy brings a youthful exuberance that's unlike anything else in the Kansas City Chiefs' locker room, but for Chris Jones—the team's standout second-year defensive lineman—the follow-up campaign to an impressive rookie season displayed moments of utter dominance.
It's hard to forget his performance against the eventual Super Bowl Champion Philadelphia Eagles in Week 2, which saw Jones finish with three sacks, two forced fumbles, and an interception.
Jones was dominant in one of the biggest games for the Chiefs in the regular season, and when it came to the playoffs against the Tennessee Titans, Jones' injury, which came on the first play of the second half and forced him to miss the rest of the game, is a bigger storyline from that game than many mentions.
Titans' running back Derrick Henry carried the ball 10 times for 42 yards in the first half but went for 114 yards on just 13 carries in the second half after Jones went down with the injury. There's an obvious correlation there when one of your best defensive linemen isn't available, and despite trailing by a wide margin, the Titans believed in their ability to run the football still.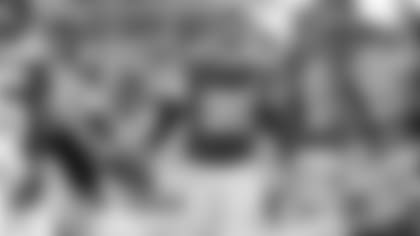 Jones is a key part of that group up front—despite traditional box score statistics not displaying numbers that people far too often associate with success.
In regards to traditional statistics, Jones finished last year with 22 total tackles, 6.5 sacks, an interception, seven passes defensed, 13 quarterback hits, five tackles for loss, and four forced fumbles, which ranked among the most in the league.
In fact, there were only three players in the NFL who forced more fumbles last year than Jones (Yannick Ngakoue, 6, Jags – Lavonte David, 5, Bucs, and Aaron Donald, 5, Rams).
But according to Pro Football Focus—the analytics-based website that takes into account the things that aren't reflected in traditional stats, but is paramount to what's taking place on the field—Jones was again dominant last season.
Jones was graded on the year as the Chiefs' top defensive player overall, just above edge rusher Justin Houston, despite traditional stats showing him have just 22 total tackles.
Across the league among 3-4 defensive ends, Jones finished as PFF's No. 4 guy in the league last year, ranking in the Top 10 in both pass rush (No. 3) and run defense (No. 10).
The Chiefs have a guy who can do both.
Here's a look at Jones' top moments from last season: