Kansas City Chiefs Chairman and CEO Clark Hunt and his wife, Tavia, served as honorary chairs for the JDRF Dream Gala this past Saturday night. The event, which features silent and live auctions, is designed to raise funds for Type 1 diabetes (T1D) research.
"Tavia and I are honored to be this year's Dream Gala honorary chairs," Clark said at the event. "For 40 years, JDRF has been the leading funder of Type 1 diabetes research in the world, and we are proud to do our part to help find a cure."
Type 1 diabetes is an autoimmune disease that strikes both children and adults suddenly and without having anything to do with diet or lifestyle. JDRF's function is to raise funds for research and ultimately find a cure for the disease.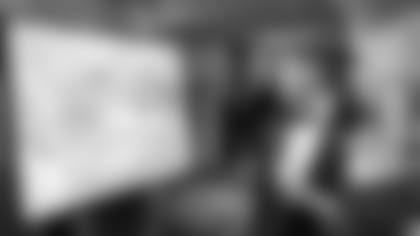 "Clark and I are the parents to three children, and we know the worries, concerns and scares that every parent deals with when raising children," Tavia said. "However, we have never known firsthand the additional challenges that many of you and other parents of children with Type 1 diabetes deal with. Throughout this year, we've had the opportunity to hear your stories, to meet with JDRF leaders and to learn about the advancements and breakthroughs that are being made, but the challenges still remain.
"Our family and the Kansas City Chiefs organization have had a long, outstanding relationship with JDRF."
In the past year, the Kansas City chapter of JDRF hosted the JDRF One Walk and the TypeOneNation national summit, had 37 riders take part in the JDRF Ride to Cure and had two representatives participate in the JDRF Children's Congress.
The 2015 Dream Gala, which raised $2 million for T1D research, was named the number one nationally sponsored event in Kansas City for the eighth year in a row.
Between both the auctions and straight donations, the guests in attendance at the 2016 Dream Gala raised $1.87 million for research throughout the evening.